Books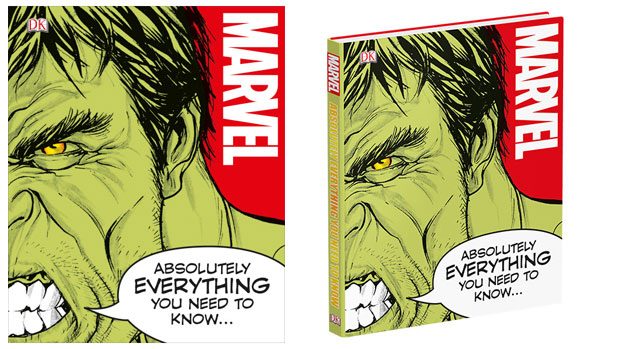 Published on August 26th, 2016 | by James Wright
Marvel: Absolutely Everything You Need to Know Review
Summary: The Marvel: Absolutely Everything You Need to Know book is filled with easy to read information about its history that include characters, places, artifacts and key moments of the history of Marvel Comics.
In the world of comics, Marvel is not only the number one company in this medium but also that of movies thanks to films like The Avengers and Captain America. This book however focuses on where it all began, the diverse comic book universe of Marvel which gives those in the know and those new to this company an amazing insight into this colorful medium with some stunning coloured photos to accompany the text. Written by Adam Bray, Lorraine Cink, John Sazaklis and Sven Wilson, these Marvel aficionados really take you on an interesting and historical journey about the things that have made Marvel so great!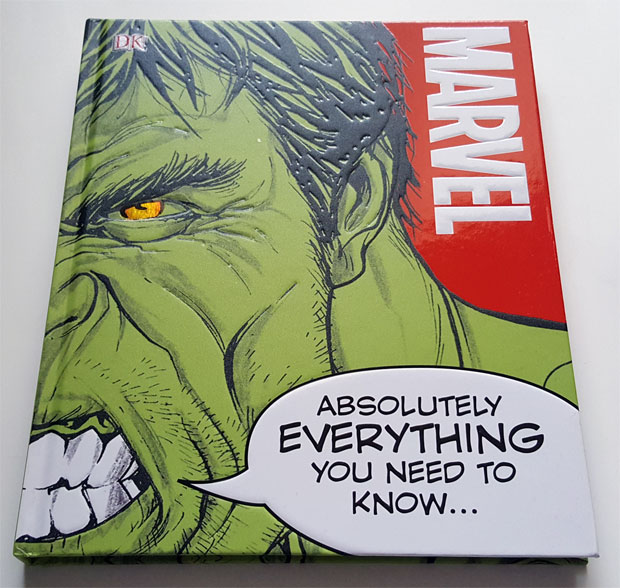 This hardcover books boasts 240 pages of content and features The Hulk on the cover which looks cool on so many levels. Inside Marvel: Absolutely Everything You Need to Know is also split into five chapters plus an index to help find the information you may be looking for. The first chapter focuses on the characters that includes super heroes, super villains and classic clashes. For example there is a brilliant double spread entitled Heavy Metal which focuses on the legendary Iron Man (aka Tony Stark) which includes his powers, how fast his armor can fly, foes like Spymaster and Blizzard to even how poor old Tony has been unlucky in love.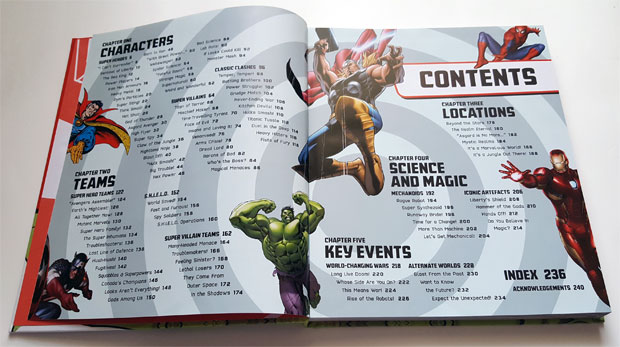 Chapter two is dedicated to teams for both heroes (e.g. The Avengers, The X-Men) and villains (e.g. Legion of Monsters), whereas chapter three is all about locations of not just the Marvel universe but also beyond. I really enjoyed chapter 3 because it highlights the diversity of the Marvel universe like what's in space, where the Gods live and my favourite, the mystic realms.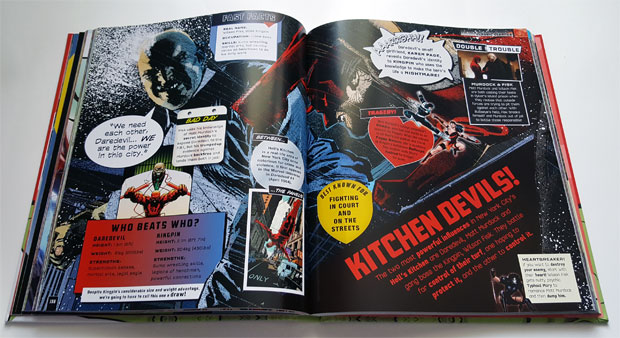 Each page gives the reader a great little snapshot into these locations which includes what can be found and what has happened there. There's even a cool section about the danger zones on Earth such as Lemuria, where the undersea dwellers live and Monster Island (yes it's clichéd), which is located just outside of Japan and you can guess what's there.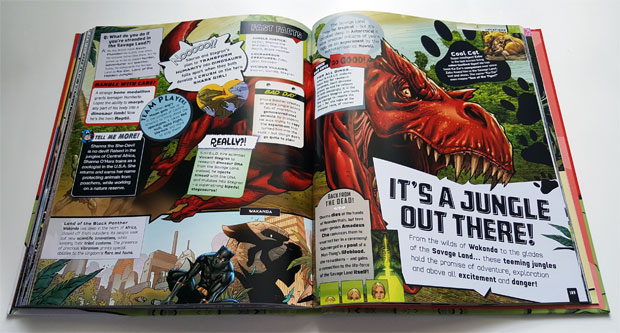 Chapter Four is all about the science and magic of the Marvel universe, whereas the last chapter is about those key events that includes world-changing events and another favorite of mine, alternate worlds. For those familiar with the Marvel universe, there is a double page spread about The Infinity Gems which explains what each gem does like the reality gem which can create new alternative universes to the space gem which allows you to access all areas of space at the same time. Chapter five touches upon events that have shaped the Marvel universe like the Incursions which started destroying each universe in the multiverse to the Age of Ultron which caused a robot uprising thanks to Hank Pym, the original Ant-Man's AI gone wrong.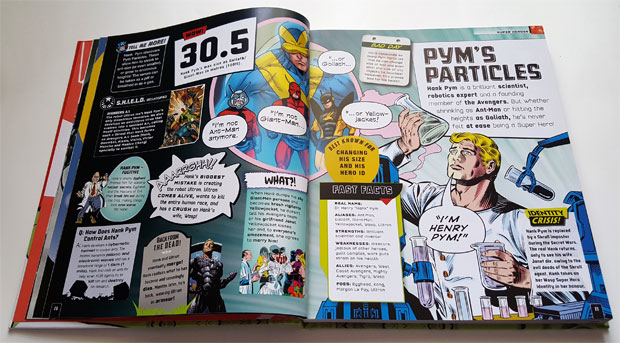 One interesting feature of the book is how things are presented, because it may just be a few paragraphs with bold headings to highlight the information which makes it well presented. A Special mention should be made about the artwork which has been taken directly from the comics which at times, almost feels like it will jump out of the page.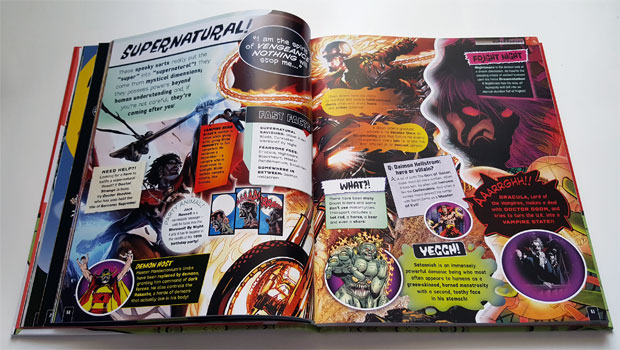 Final Thoughts?
If you're new to Marvel comics then I could happily recommend this tome to you that is filled with fun facts, great illustrations and gives the reader a great insight into not just the characters but also where they live. It's truly a Marvel!
Gallery