Books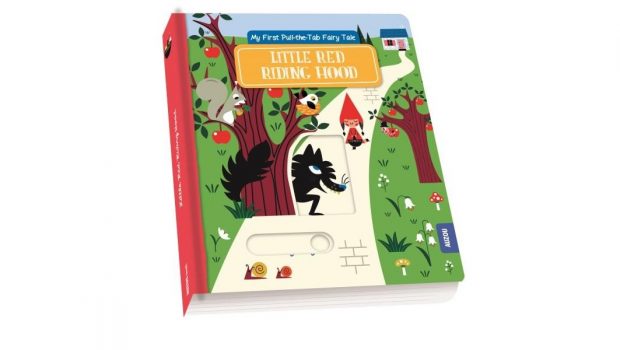 Published on November 11th, 2017 | by Andrew Bistak
My First Pull-the-Tab Fairy Tale Little Red Riding Hood Review
Summary: My First Pull-the-Tab Fairy Tale Little Red Riding Hood is a beautifully presented interactive novel
My First Pull-the-Tab Fairy Tale Little Red Riding Hood is a hand's on reading experience for babies to young children as they can interact with the book thanks to the moveable tabs. This particular book is illustrated by Amy Blay who helps tell the classic fairy tale of Little Red Riding Hood who meets the villainous black wolf.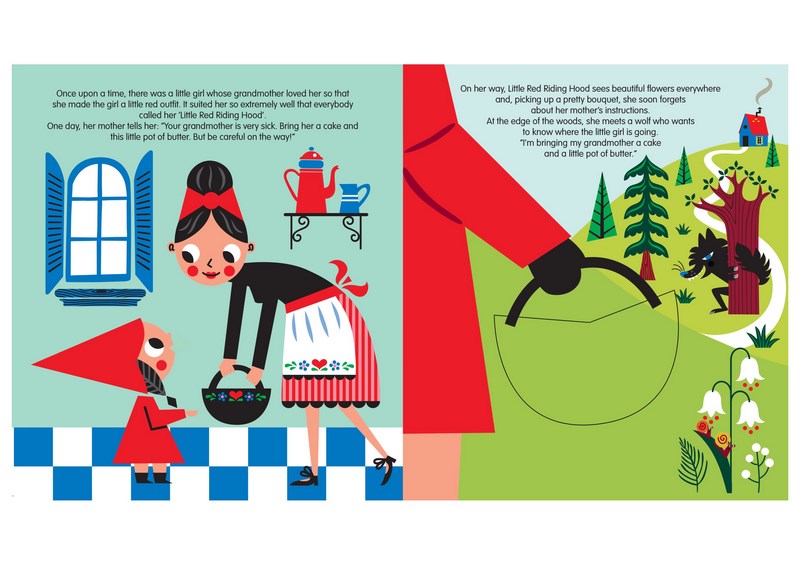 So when Little Red Riding Hood is given a task by her mother to deliver some food to her ailing grandmother, she comes across the wolf who has other ideas for this girl. Unfortunately the wolf has gotten to her grandmother and the next morsel will be Little Red Hood as the reader pulls the tabs and moves cardboard doors in order to give the story an interactive element.
Whether this is the wolf jumping on Little Red or the wolf dreaming of cake or cars, artist Amy Blay successfully creates a fun version of this classic story tale. Further to this is the engaging text which helps tell the story of Little Red Hood and more importantly, the wolf who eventually meets the hunter. However the star of this book are the interactive illustrations which are popping with colour and as a result make the read a very captivating one.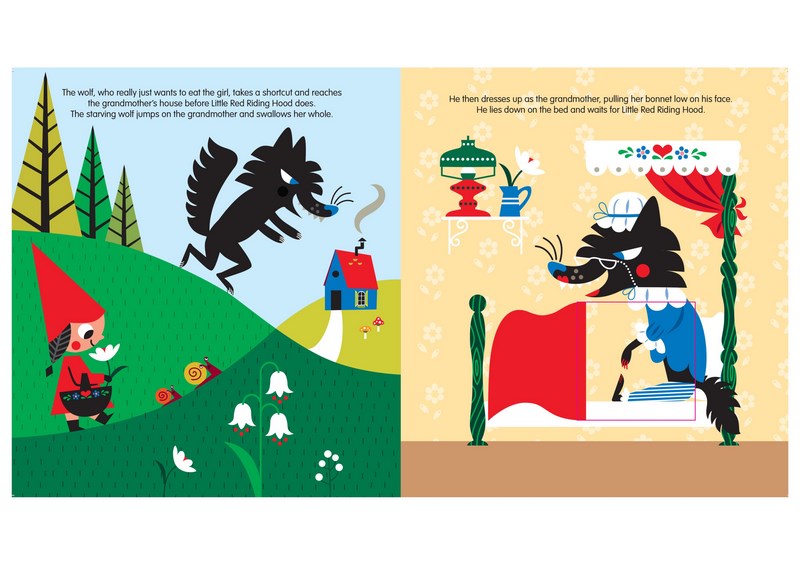 Final Thoughts?
My First Pull-the-Tab Fairy Tale Little Red Riding Hood is a fun read from start to finish that children of all ages will thoroughly enjoy.
Recommended!
Notice the wolf above and below?