Books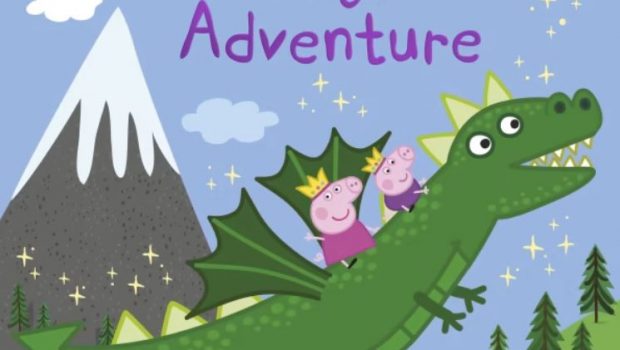 Published on September 8th, 2022 | by John Furness
Peppa's Dragon Adventure Book Review
Summary: Peppa's Dragon Adventure Book is all about dragons and the power of imagination!
There are dragons afoot as Peppa and her brother George find their very own dragon.
Peppa's Dragon Adventure starts innocently enough as Daddy Pig reads to his children Peppa and George, a story about dragons which sparks their imagination as they go on an amazing adventure in the real-world, their imagination and the dreamworld.
From here the reader is taken on a magical journey from castles to royalty and a very special dragon egg that eventually hatches as Princess Peppa and Prince George go on a truly amazing ride into the sky.
When Peppa and George do wake from their dream, they enlist the help of Mummy and Daddy Pig as they search for a real dragon or is it just Miss Rabbit in a robot dragon?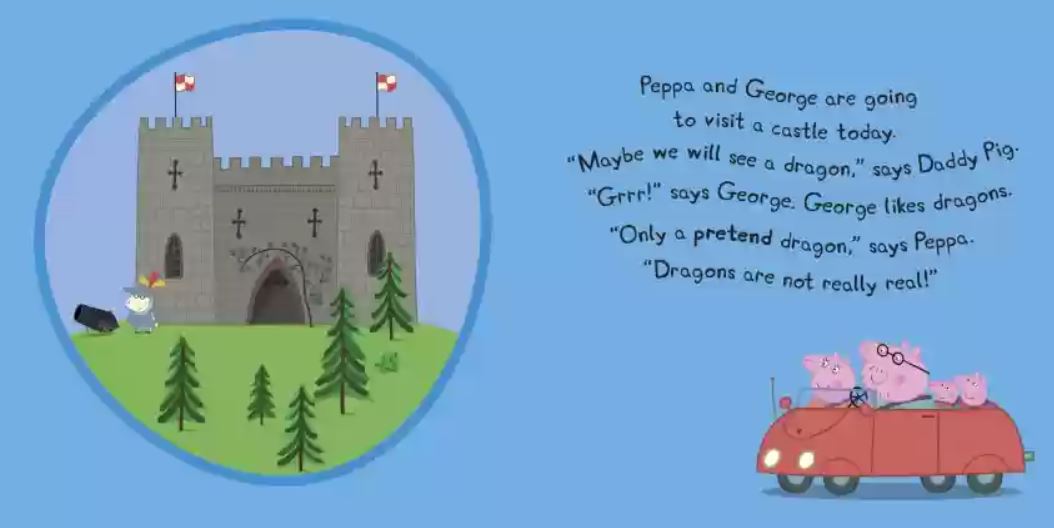 Like other Peppa books, Peppa's Dragon Adventure is filled with our favourite pig's regalia that makes it feel like you are almost watching your very own TV episode thanks to the colourful yet simplistic images and free flowing text. Additionally the title has an embossed cover that really makes it stand out
All in all another fun Peppa adventure for fans of this TV series.
Book Details
ISBN: 9780241575673
ISBN-10: 0241575672
Audience: Children
Format: Paperback
Language: English
Number Of Pages: 32
Available: 30th August 2022
Publisher: Penguin UK
Dimensions (cm): 24.8 x 25.0  x 0.5
Weight (kg): 0.2
Edition Number: 1