Books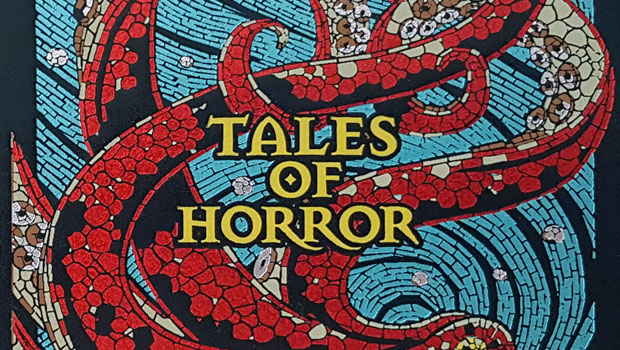 Published on February 11th, 2018 | by James Wright
H. P. Lovecraft Tales of Horror Book Review
Summary: The origin of Lovecraftian horror!
This beautifully presented and striking hardcover book collects the influential and mind-bending work of legendary author H. P. Lovecraft whose imagination has not only enthralled readers over the decades but has influenced a wide range of mediums from comics to movies. The works from H. P. Lovecraft were published in the early twentieth century and it created a new genre of horror that merged the current world with a darker and macabre universe of ancient gods and primordial evils. It was quite original at the time and is still is.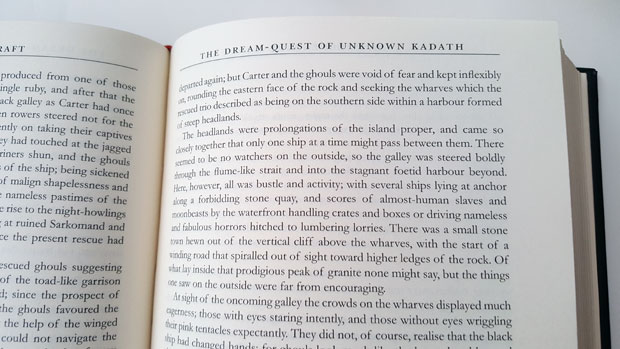 This collection, the H. P. Lovecraft Tales of Horror which is distributed by New South Books in Australia successfully collects these short stories into a very thrilling and engaging read. Given that, these stories are true classics, particularly his most prominent works that include "The Call of Cthulhu" and "The Shadow Over Innsmouth" which both are quite powerful stories and slightly frightening readers. I also enjoyed how he combined this dangerous Gothic world with ours… particularly those where he talks to the reader as if giving us a true warning of things to come… it's almost prophetic.
As the short stories of H. P. Lovecraft have always been on my reading 'bucket' list and given the influence of his works, reading these stories was an interesting experience as it brought a sense of faux paranoia as to whether these ancient entities existed? Of course, it's all fiction right? RIGHT? I certainly hope so but this is where the author succeeds at creating an internal uncertainty within the reader of what is real and what is not such as the Old Ones? It's quite clever and adds an almost interactive layer to the stories.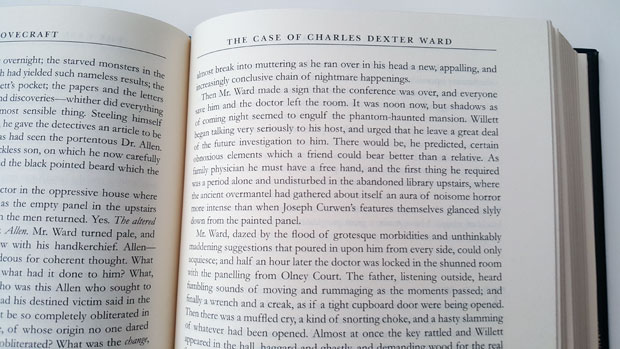 In terms of writing and for those familiar with modern stories, H. P. Lovecraft Tales of Horror is a little bit of a mixed bag when it comes to the earlier stories, however as the author found his groove so to speak, the writing did improve considerably as he bring these fictional worlds to life. It should also be mentioned that this release features leather binding, gold leaf pages and an engraved creature from the mind of H.P. Lovecraft on the cover which really makes it stand out. Furthermore, there is an introduction about the author and his life which is quite insightful.
Final Thoughts?
If you're curious about the world of H. P. Lovecraft, this book is a must have title and it will probably make you check if something is hiding under your bed or in your wardrobe and when you hear a strange bump in the night… is it some ancient creatures trying to escape our nightmares and come into our world or perhaps something even darker? Check it out if you're into the unexpected, the world of mysteries and untold ancient powers.