Books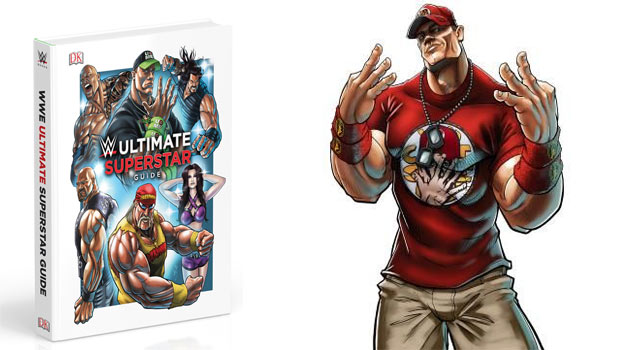 Published on May 6th, 2015 | by Admin
WWE Ultimate Superstar Guide Review
Summary: The WWE Ultimate Superstar Guide is jam packed with wrestling goodness!
4.5
Ultimate Wrestling Facts!
WWE Ultimate Superstar Guide
Author: Steve Pantaleo
Size: 184.15 x 234.95mm
Pages: 208
Distributor: DK Australia
Reviewer: Peter Bourke
This awesome hardcover from DK is the perfect book for fans of World Wrestling Entertainment and boasts 208 pages of Superstar Wrestlers from yesteryear to today such as the legendary Hulk Hogan or fan favourite John Cena to sirens such as Alexa Bliss and Layla. The WWE Ultimate Superstar Guide is basically a Who's Who of wrestling and is a true compendium of interesting facts and statistics about your favourite wrestler.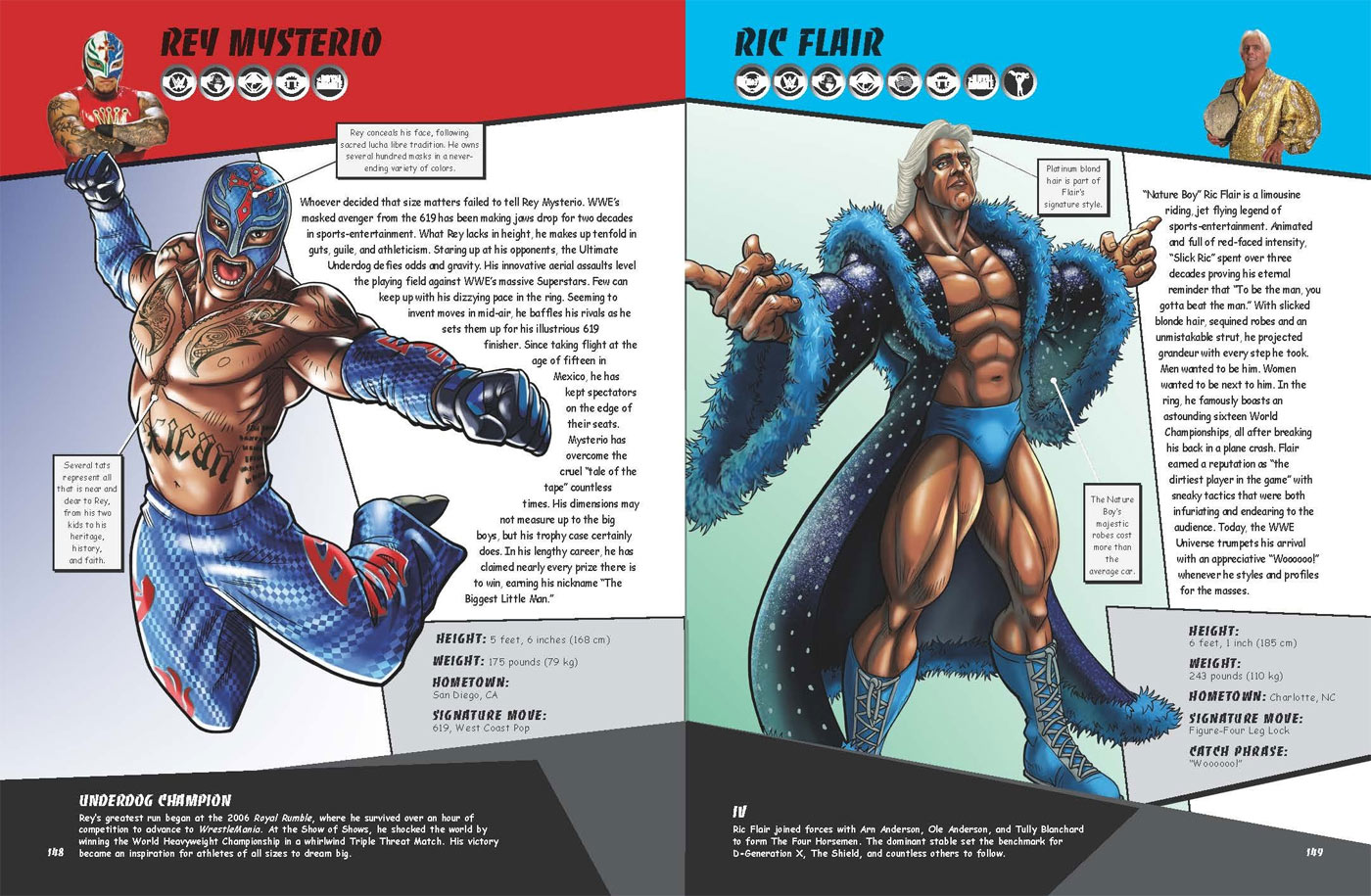 Every wrestler that graces this hardcover book has one page dedicated to their career that includes a brief biography about them, what made them famous and even their physical statistics. This information is carefully collected together by author Steve Pantaleo with beautiful illustrations by Daz Tribbles which creates this almost comicbook approach. Also at the top of each profile is a real picture of the wrestler with some icons about some of their accomplishments like if they were an Intercontinental Champion, were they a WWE Hall of Famer or if they were a Royal Rumble Match Winner.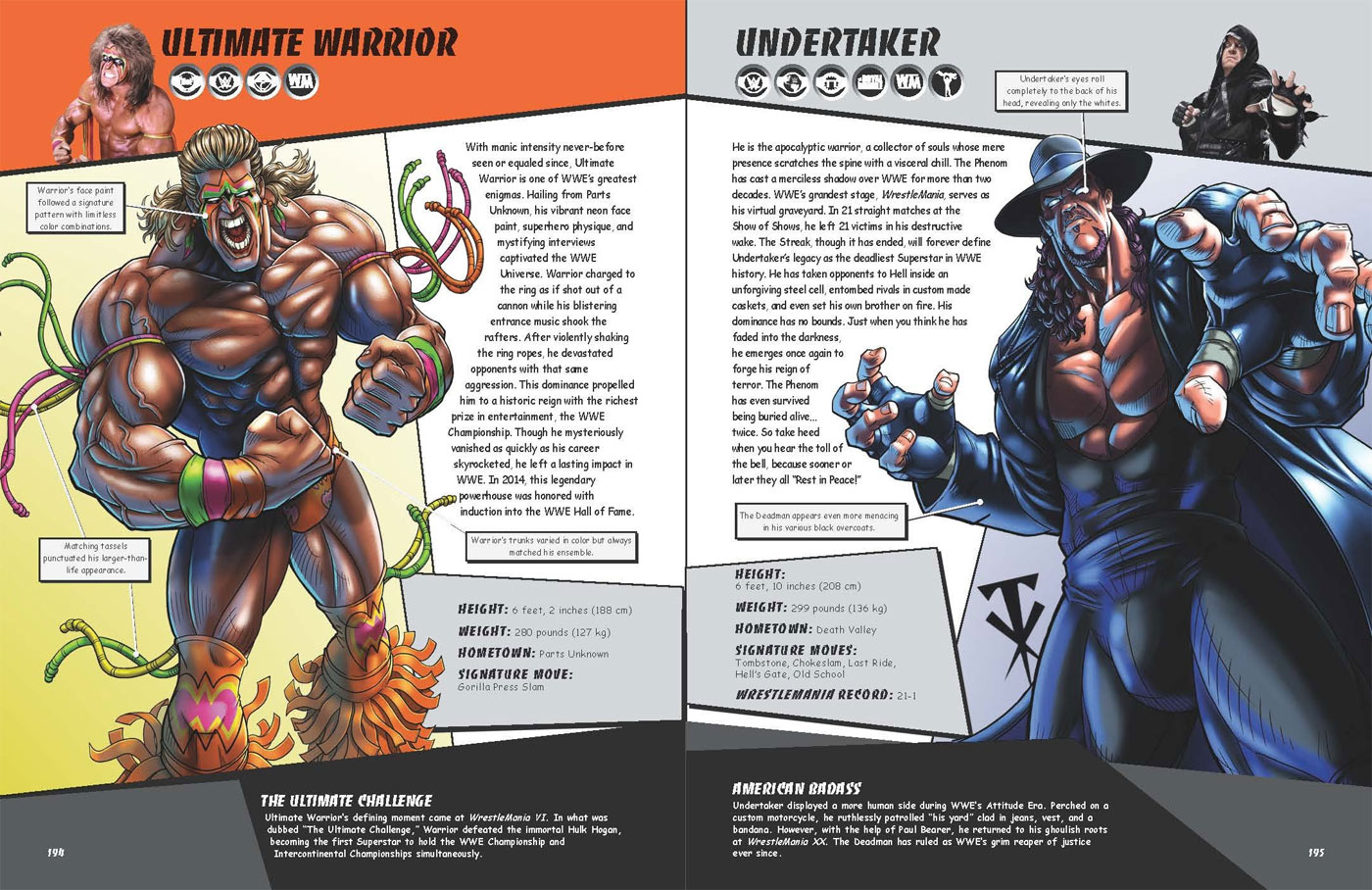 So to give you a further insight into this hardcover, I've highlighted the following wrestlers that include classic wrestler George "The Animal" Steele and Superstar Diva Layla. The biography on George explains to the reader how this wrestler broke the traditional mould of what a WWE Superstar looks like and even mentions his green tongue plus his most recognisable feature, his hairy body. Add in statistics like his height, 6'1", his signature move, the Flying Hammerlock and this book gives the reader a great insight into this wrestler. Then you have the lovely Laya, one of the Divas who won the Women's Diva Champion, what her infinity symbol means and how this British bombshell won the hearts of fans from around the globe.
Final Thoughts?
If you're a fan of World Wrestling Entertainment, or know someone who is, than the WWE Ultimate Superstar Guide is the perfect item that is filled with over 200 wrestlers with some awesome comicbook inspired artwork and real life information plus statistics about these Wrestling Superstars. Recommended!