Books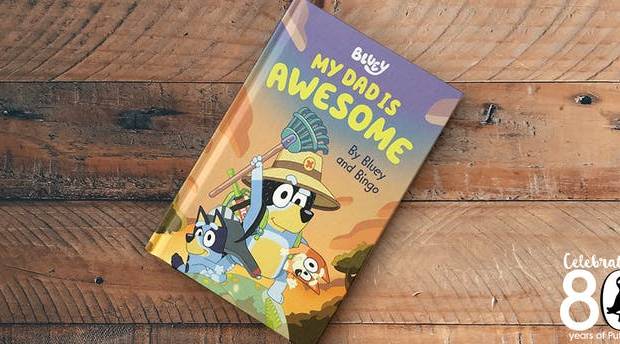 Published on August 5th, 2020 | by Tony Smith
Bluey My Dad is Awesome Book Review
Summary: Bluey My Dad is Awesome is the perfect book for Father's Day and is a true celebration of dads and of course, the TV show Bluey!
Written from the perspective of siblings Bluey and Bingo, this book is all about their awesome dad and definitely channels the TV series perfectly.
Each page highlights something important to these two little pups and how their dad makes their life even better.
For example, it might be because their dad knows all the answers or that he always has time for his children, even when they make him late for work.
However they know that their dad is not perfect and sometimes he makes mistakes or makes them feel sad but Bluey and Bingo's dad will always make it up for them and will tell them he is sorry because at the end of this book, they both know that their dad is awesome.
Adding to the clever text in this book is the colorful and fun drawings of the Bluey and his family that works really well with the theme.
Final thoughts?
Bluey My Dad is Awesome is a must have book for any Bluey fan and makes a great present for Father's Day!
Recommended!