Books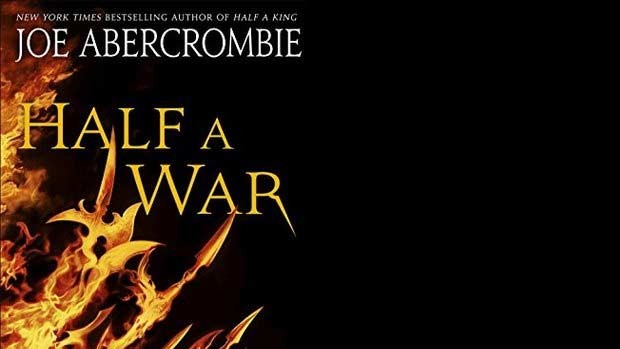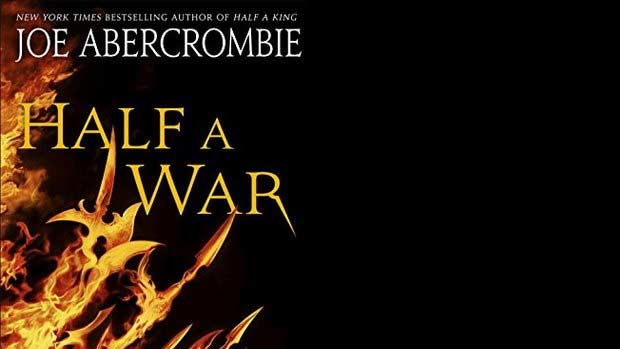 Published on July 20th, 2015 | by Tony Smith
Half a War Book Review
Summary: Half a War Book succeeds in completing the Shattered Seas trilogy on a high and definitely opens up this fantasy universe for more novels in the future
The Shattered Seas Trilogy comes to a satisfying conclusion with the last book in the series entitled Half a War that successfully revisits this broken world and furthers the story from Half a King (Book One) and Half the World (Book Two). It is a well paced novel like the previous two installments and was quite a fast and entertaining read for me. Another enjoyable element of this book was seeing the protagonist from the original book, Father Yarvi have his "destiny" or "wish" fulfilled that due to his disability was unable to become a warrior but rather used his mind to become an excellent manipulator and chess player which results in a spectacular conclusion.
Like the previous novels, the protagonists of the series have changed with time over the course of the series but Joe Ambercrombie flawlessly links these threads together to create a very compelling read as we once again return to some new characters. These include a fallen princess by the name of Skara, a soldier known as Raith and Koll, the apprentice of Father Yarvi. It's also good to see some of the other characters from the previous books but just be warned, a familiar face does die in Half a War which really tugs at your emotional heartstrings. I was like wow… really? And then sadness! I didn't expect this at all!
In terms of the three new protagonists, this formula has worked well as each book introduces new perspectives on not just the world but also the warring factions that is filled with intrigue, murder, betrayal and justice. It's also quite a bloody yet carefully scripted story but what makes the Shattered Seas Trilogy so compelling are the characters themselves who ooze with humanity, flaws and strengths with each having their own morals, motivations and destinies. It's hard coming to grip with new characters in series but Abercrombie has a knack for making them likeable characters, even those that are not in the book.
So without spoiling the ending of Half a War, the series does end on a relative high with a massive battle and we find out more information about the legendary elves with many of plots and questions answered for the reader. However the highlight of this book for me was Skara and once again Abercrombie writes a strong female lead who turns into a powerful Queen after her father is murdered which is another coming of age element in this series. There's been some criticism with the ending of the book but I found it fine and it does open up additional stories in this world which is great!
Final Thoughts?
Half a War is fitting conclusion to this fantasy series that sees the ending between Varvi and the High King of the Shattered Sea with Grandmother Wexen as the armies come head to head in this deadly game of cat and mouse plus armies that can literally tear the world apart. It's well written, has interesting characters and ends this trilogy on a true high.
Book Details
Title: Half a War
Genre: Fantasy
Author: Joe Abercrombie
Publisher: Voyager
Pages:
Release Date: 16th July 2015
Reviewer: James Wright