Books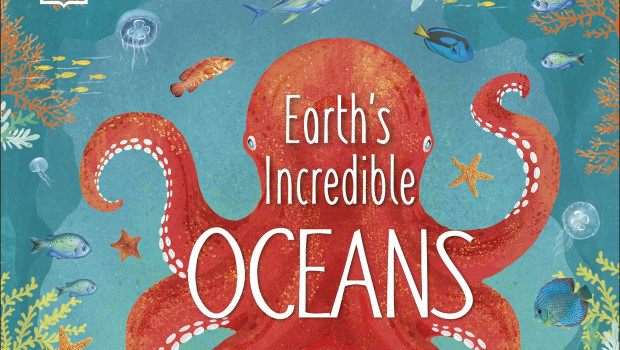 Published on March 11th, 2021 | by Chris O'Connor
Earth's Incredible Oceans Book Review
Summary: Take a glimpse into the wonderful world of the world's oceans.
My daughter (currently 8yo) has been on a non fiction book exploration of late. We have a lot of books in the "I wonder why" series and one of the things they do well is bite sized pieces of information… unfortunately our collection is about 20 years old and can seem a bit dated. Fortunately Dorling Kindersley have put out Earth's Incredible Oceans, written by Jess French (veterinarian, author and TV presenter) and beautifully illustrated by Claire McElfatrick.
I think one of the best things about this book is that in addition to the snippets of information about ocean life, we also get information about how we can help look after our oceans (something that probably wouldn't have been considered for books written about 20 years ago). The lovely images (that my daughter keeps insisting are photos… to be fair, some are) do a wonderful job of presenting the fascinating life in our oceans and draw the eye from one point of interest to the next… which can mean you jump about the page as one animal or plant grabs the attention more than the next but that's kind of part of the charm of this book… there's no set path you have to take through it.
Each night my daughter and I pick up the book… look at the table of contents and my daughter selects a few pages that interest her… we then go over the little snippets of information and learn bit by bit more about our fantastic oceans and all the life they contain. I appreciate the information on offer (you're never too old to learn and there are certainly some things in here that I didn't know before) and I especially appreciate the focus on conservation and helping to teach our future (and current) generations to better look after the ocean and all that it contains.
Possibly the greatest compliment I can give the book is that my daughter now says she might want to become a marine biologist when she grows up… whilst acknowledging that choice may change. I can highly recommend this book and I'm quite sure my daughter would also give her enthusiastic thumbs up to it too.