Books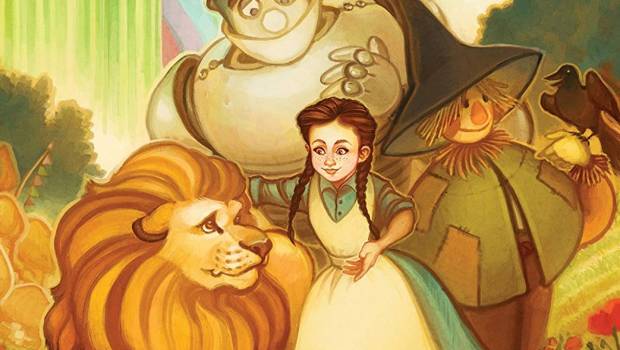 Published on March 4th, 2018 | by James Wright
The Wonderful Wizard of Oz Book and Puzzle Box Set Review (Classic Book and 500-piece Jigsaw)
Summary: Journey back to the world of Oz and when you're finished, put together a 500-piece jigsaw piece to celebrate the experience!
Frank Baum's The Wonderful Wizard of Oz is a classic piece of literature that like Alice in Wonderland, follows the amazing journey of Dorothy to a magical world filled with a wide assortment of colourful and some scary characters. This book from publisher Familius which is distributed by New South Books in Australia is a true celebration of the original literature from legendary author Frank Baum from its beautiful 'old-school' presentation to the inclusion of a 500-piece jigsaw puzzle.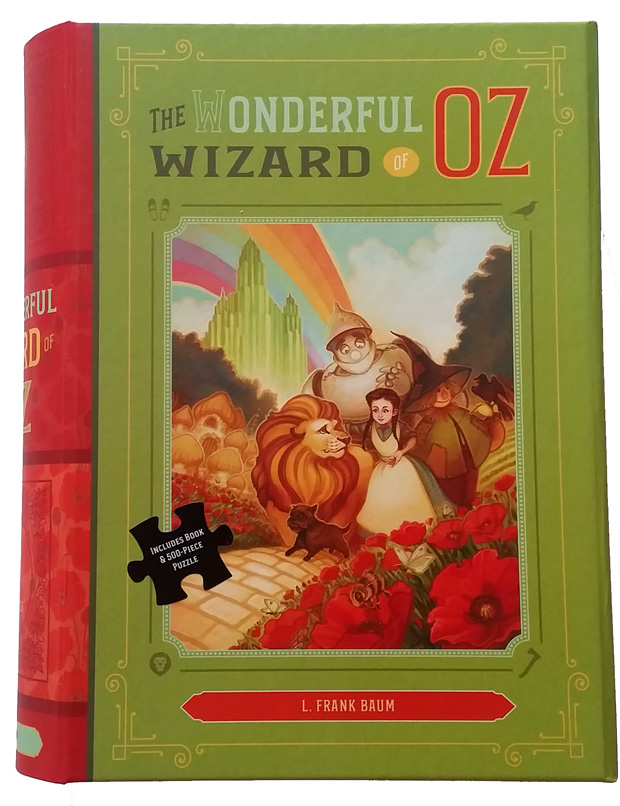 That is also the first thing you notice about this release is its beautiful appearance that mimics a hardcover book but inside this box set is the book, The Wonderful Wizard of Oz and the detailed jigsaw puzzle that both the young and the young heart will enjoy putting this together. The 500-piece jigsaw puzzle also captures the world of Oz and although not a large puzzle, it's still a joy to put together.
Furthermore, the writing of Frank Baum does feel firmly placed at the dawn of the 20th century, however he has a knack of bringing these characters to life which really gets you into the headspace of Dorothy as she meets the 'cowardly' Lion, the Tin Man and the 'scared' Scarecrow with the wondrous world of Oz as its backdrop. All in all, it's a fun story and was great to revisit this world again.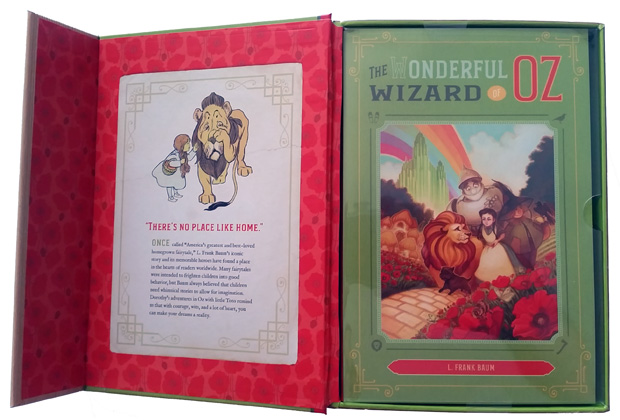 Although Frank Baum's creations have spawned films, musicals and even comics, it's nice going back to where it all started and more importantly in its purest form. The Wicked Witch from the original film still brings back memories of a childhood horror, however reading about her again and using my own imagination, it created a totally different persona. Thankfully it all works out in the end for Dorothy and for the peaceful denizens of Oz.
Final Thoughts?
The Wonderful Wizard of Oz Book and Puzzle Box Set (Classic Book and 500-piece Jigsaw) is a must have book if you're a fan of this franchise or want to give your children a taste of literature history. It's a thoroughly well-presented book and with the inclusion of the jigsaw puzzle, it takes the whole experience to a new level.
Highly Recommended!