Books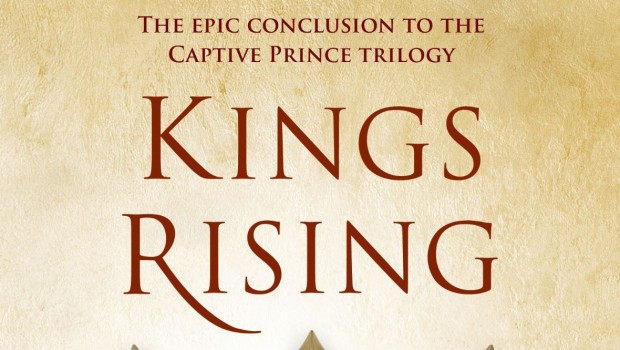 Published on February 15th, 2016 | by Tony Smith
King's Rising Book Review
Summary: King's Rising successfully concludes The Captive Prince Trilogy!
The final book of the Captive Prince Trilogy is finally here with C.S. Pacat's King's Rising that successfully ends this powerful, moving and enthralling fantasy. At the end of the last book, Prince's Gambit, Damen is revealed to be the true king with the Akielos literally bending their knee to royalty. Given the relationship between Damen and Laurent, this revelation takes it to a new level because Damen is Damianos of Akielos whom Laurent swore to kill.
Without spoiling King's Rising, C.S. Pacat successfully gives the reader what they want and although the content is quite rich, violent and dramatic, the main theme was the relationship between the two male protagonists Damen and Laurent which has always played front and centre. I also loved the backdrop of the Captive Prince Trilogy with this world in peril from wars to nefarious politics, it's a very dangerous place but the author injects the right amount of emotion into the story which really makes you care for the heroes and hate the villains. Then you have the witty banter between Damen and Laurent which is just priceless!
The writing of King's Rising is once again flawless that had me hooked from the very first pages of opening the book. Even though this is the final book in the trilogy, there's still some world building and I must admit that I really love this world and hope that C.S. Pacat revisits it and perhaps with different characters? The ending is quite satisfactory and I actually didn't know how it would end but King's Rising definitely delivers and thankfully all the plot twists continue that made this a very satisfying conclusion.
Final Thoughts?
King's Rising is of course a must read and C.S. Pacat once again delivers one of the most original, inspiring and powerful fantasy series to date.
Highly Recommended!