Books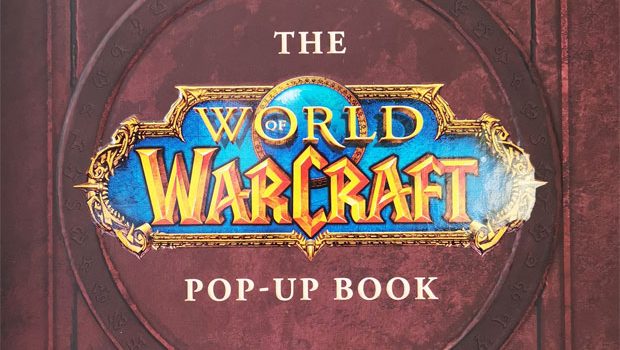 Published on November 19th, 2019 | by Tony Smith
The World of Warcraft Pop-Up Book Review
Summary: The World of Warcraft Pop-Up Book is an amazing read from start to finish and is an interactive post-card of this amazing gaming world!
You read the title correctly, this book is a World of Warcraft Pop-Up book that is a true celebration of this highly popular gaming universe and more importantly, is also very fun to read! So if you're a fan of the diverse world Azeroth and its iconic places and landscapes, then this book is definitely for you. The amazing 3D "pop-ups" are also created by Matthew Reinhardt who has worked on many titles in the past from Disney to LEGO.
While the book features a handful of pop-up destinations of Warcraft, the artist really brings them to life with a touch of artistic interpretation thrown into the mix. Needless to say these places are highly detailed  such as the cathedral  of Stormwind or the King Varian's memorial. What I really enjoyed about this book is that it felt like an interactive postcard of Azeroth with an element of edutainment thrown into the mix with its information.
While the book does look a little clunky when closed due to all the pop-ups, when opened, it is an entirely different perspective and makes the entire experience quite enchanting. The quality of the pop-ups is fantastic and if you looking after this book (which I'm sure you will), it will last for a very "very" long-time. With that said, the paper stock is high grade as is the overall printing process with colours that well… literally pop! There are also little things that you can pull back to reveal more of this fantastic universe.
Then you have the amazing attention detail like the artefacts within the Hall of Explorers or the ruined city of Lordaeron that was once the home of the Golden Price who would eventually become the nefarious Lich King and reign chaos on the world. Another favourite of mine is the ziggurat of Zuldazar that towers out of the book as it does in the game. As they say in the classics, a "picture is a thousand words", so here are some photos we took from The World of Warcraft Pop-Up Book.
Final Thoughts?
The World of Warcraft Pop-Up Book is definitely one for the fans and as we stated earlier, is a true celebration of all things Warcraft that we cannot fault and not only makes for an excellent coffee table book but also a title that can be revisited time and time again and will probably draw non-Warcraft fans in as well!
Recommended!