Books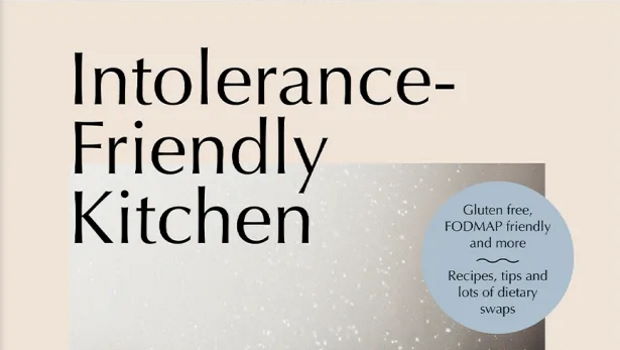 Published on March 25th, 2022 | by Chris O'Connor
Intolerance-Friendly Kitchen Book Review
I am quite fortunate in that I don't have any (known) food allergies… but I sympathise with those that do as I enjoy many foods that are generally not compatible with various dietary restrictions. So seeing Georgia McDermott's Intolerance-Friendly Kitchen book I was keen to see just what it covered. For anyone with some food related troubles, or who even just think they might, there is an excellent introduction going over some of the basics. Terms used in cooking are covered (which is certainly happy for those new to dabbling in the kitchen or even those of us who have not ventured into the more "interesting" recipes for some time).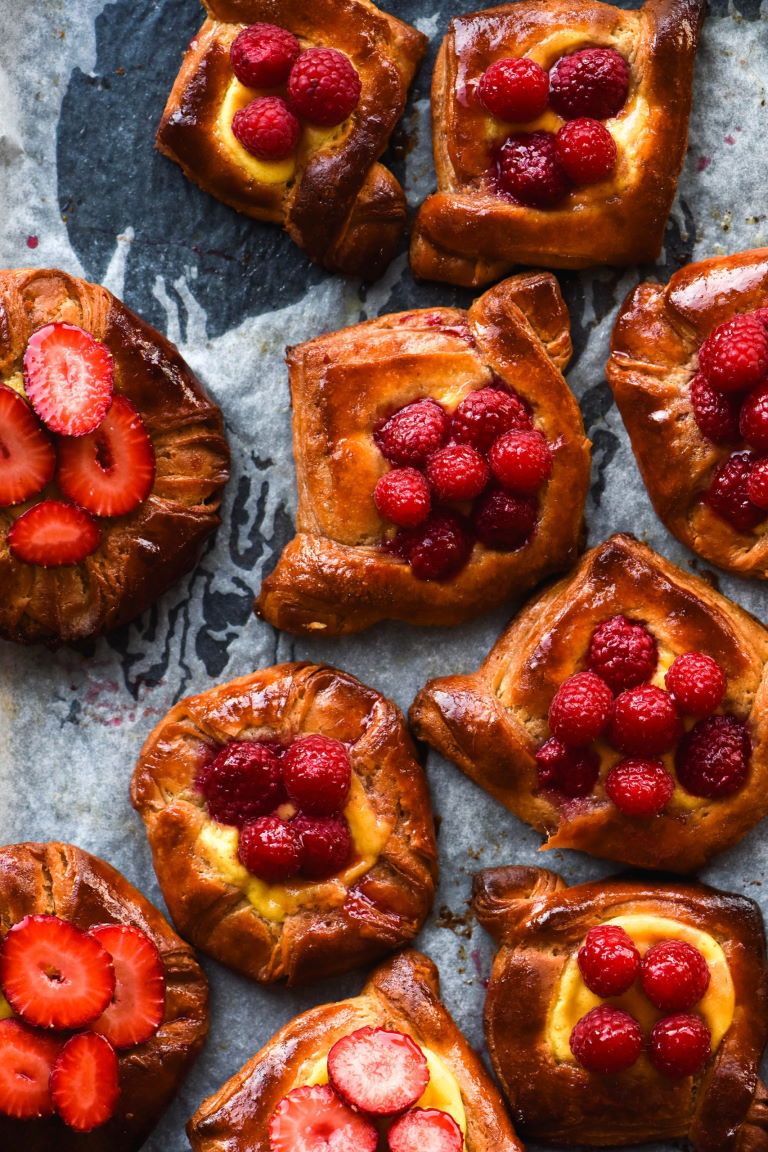 We are then given a run down of what a gluten free pantry would do well to stock (or what to look for when out shopping to ensure you stick to a gluten free diet). Next are some tips for following the recipes. I really appreciate these sorts of insights because often cook books throw you in the deep end and assume you know everything… Georgia explains what she has learnt through trial and error so you don't have to stumble around too much. Many years ago I worked for an appliance manufacturer and part of my job was developing recipes to use with their microwave so I can certainly appreciate having someone else do (most) of the trial and error for you.
Perhaps even better than the previous sections is what follows, the "Best recipes for…". This section is a quick reference for people with specific intolerances so they can jump to relevant recipes in the book that should be fine for them… I just think that's really considerate and helpful.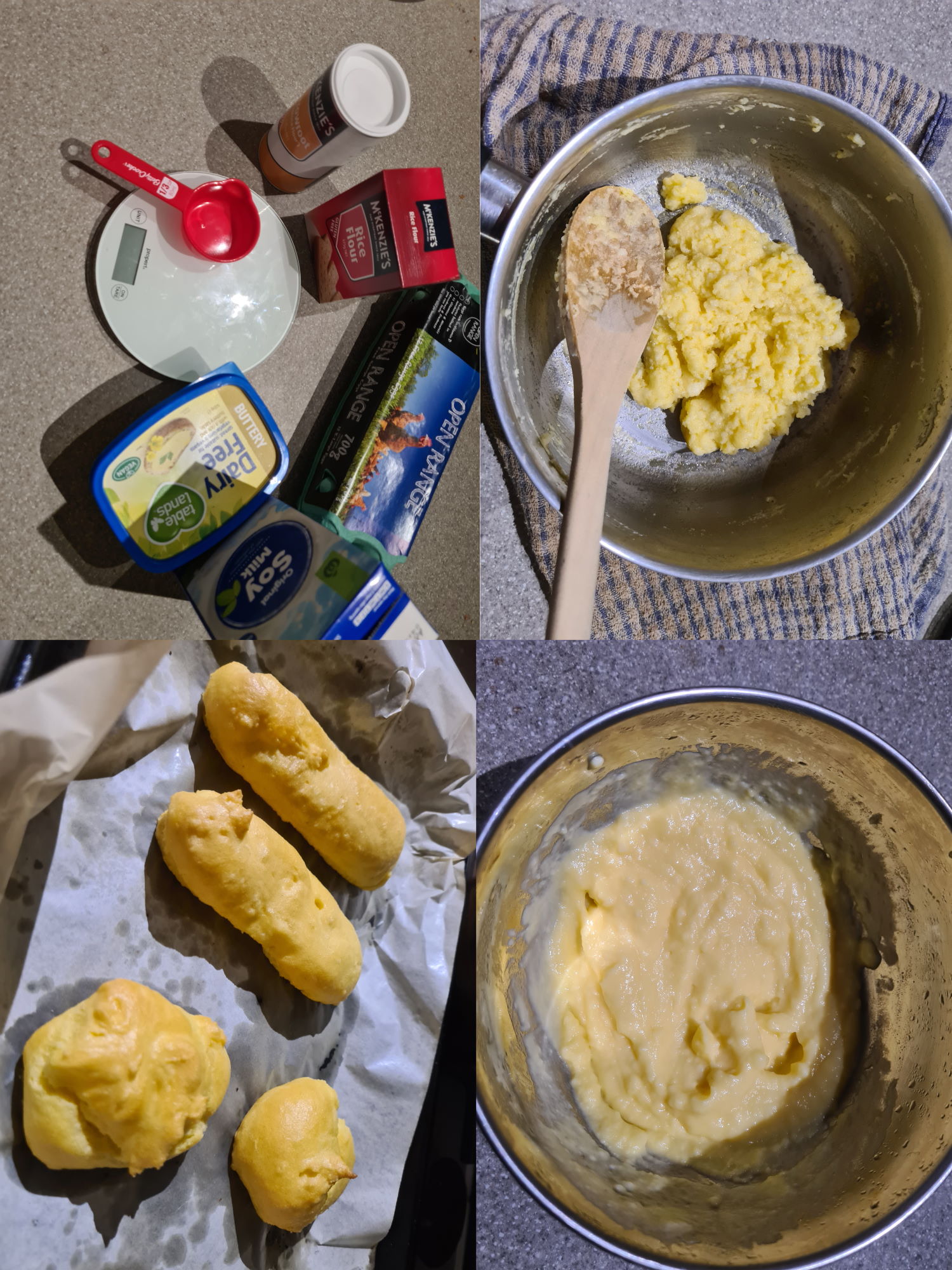 Theis collection of images represent my own attempt at choux pastry and the custard to go with it… clearly my photography is no where near as nice as Georgia's… but I was quite happy with how the eclairs and profiteroles tasted
Then we get into the heart of the book… the recipes. The recipes are broken up into categories eg breakfasts, cookies etc, so you can jump to your preferred section from the get go. Again I really appreciate that Georgia gives tips within the recipes. I frequently find cookbooks lack contextual information… they simply list the ingredients and then the method (which takes me back to primary school and being taught how to write a recipes)… 9 times out of 10 this is fine… but when you get to more complex recipes, simply being given the motions doesn't always cut it. Georgia explains the consistency you want to achieve, she points out that while a recipe might call for a certain quantity of eggs… how they incorporate into the rest of the mix can vary so you may need to alter the final quantity depending on how everything is coming together. Thanks to these tips I was able to make my most successful custard ever (and she is quite right when she says it just won't last… it was "mysteriously" gone by the end of the next day).
Accompanying the great recipes are some truly beautiful images that will get your mouth watering long before you pull your delights out of the oven.
Final Thoughts?
I would highly recommend grabbing a copy whether you have food intolerances or not because the recipes are fantastic and if I'm not careful I'll need to buy a new belt.