Books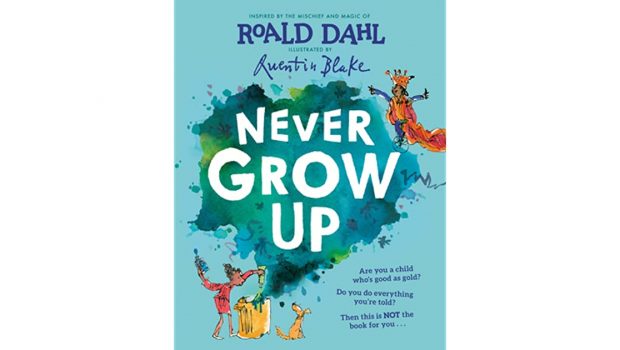 Published on June 13th, 2021 | by James Wright
Roald Dahl's Never Grow Up Book Review
Summary: Roald Dahl's Never Grow Up is pure craziness in classic Dahl fashion!
What would happen if you never had to grow up? You never had to become a grown-up with all of the not-fun things that come with it. No vegetables, no jobs, and definitely no boredom.
This all-new story is inspired by Roald Dahl and is illustrated Quentin Blake that has strong links to the legendary story telling of Roald Dahl and is all about not growing up. Best of all, this book is actually a parody of 'adult life' so while children will enjoy the hilarious humour behind children behaving naughty, older fans will appreciate the parallels to the real-world of being an adult.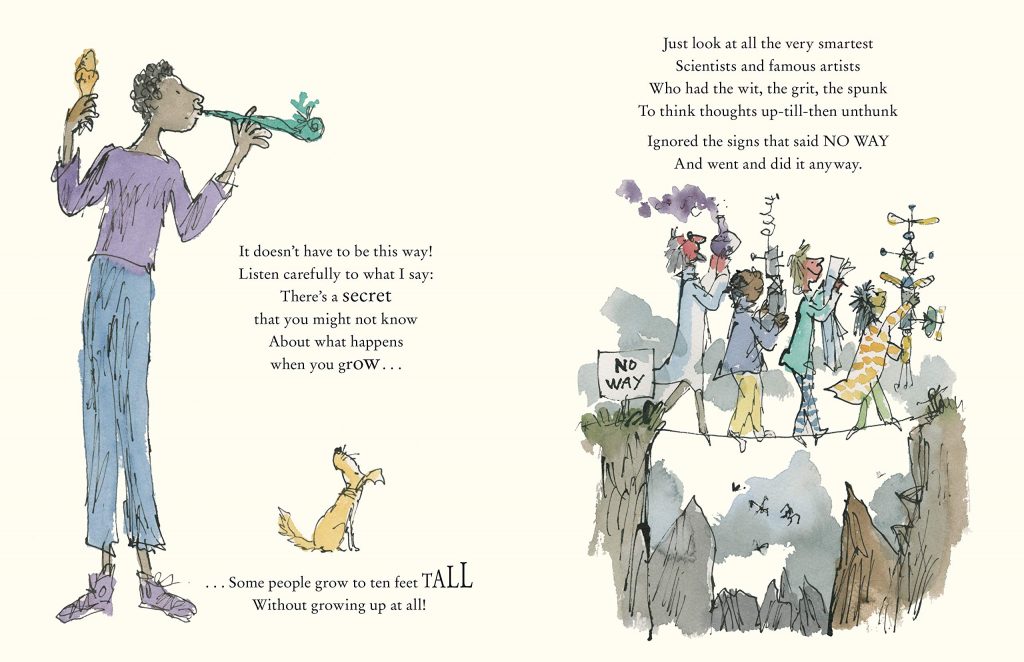 Needless to say, its clever rhyme-like story telling flows very well and when matched with the illustrations of Blake, it takes on a totally new persona as it allows us to explore a world where we never had to grow up. So paint with your tongue, fill your underpants with bees or create a bucket of snotty green paint, this is what Never Grow Up is all about.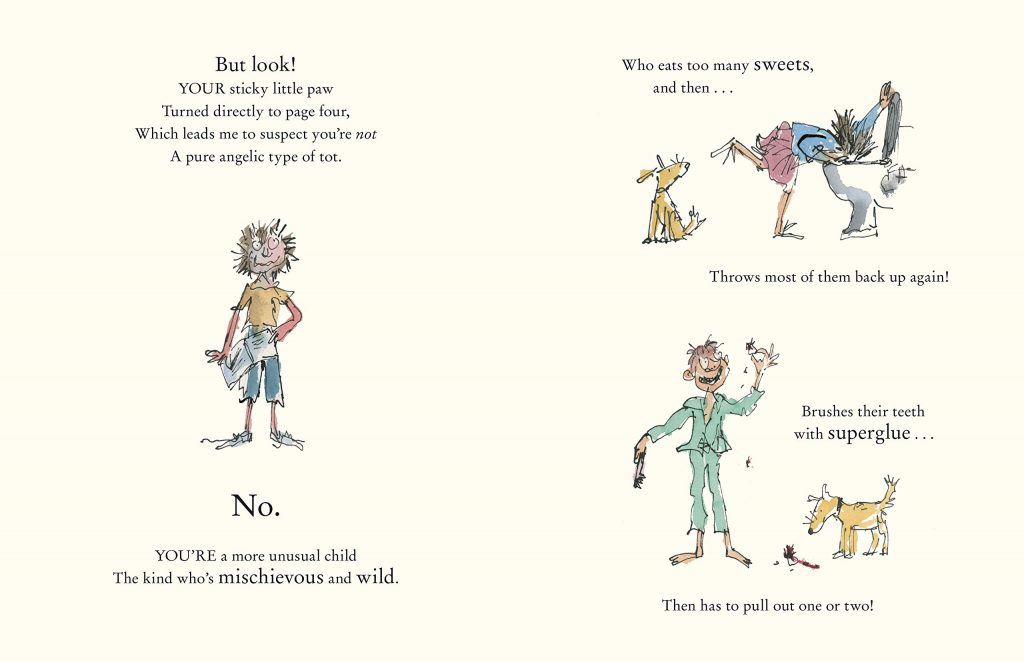 The message of the book is about not taking too things seriously and more importantly, enjoying life because before you know it, you might be stuck in the adult world with a job and a mortgage!
Final Thoughts?
Recommended to both children and the children in adults, especially for fans of the late great Roald Dahl.