Books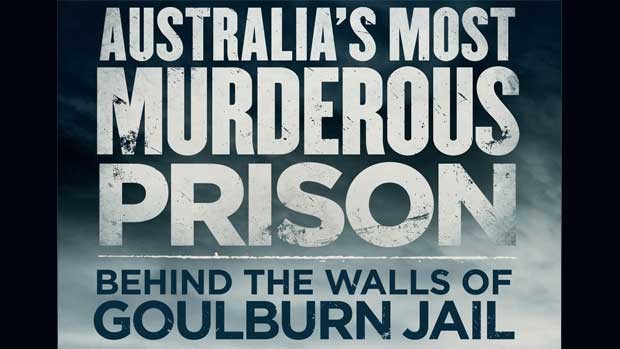 Published on August 11th, 2015 | by admin
Australia's Most Murderous Prison: Behind the Walls of Goulburn Jail Review
Summary: Australia's Most Murderous Prison: Behind the Walls of Goulburn Jail is fascinating yet sickening read about one of Australia's worst institutions
Written by James Phelps (Journalist & Writer), Australia's Most Murderous Prison: Behind the Walls of Goulburn Jail is a chilling yet insightful look into one of the country's most notorious institutions that was even dubbed the "Killing Felds" due to the murders that took place inside the walls of this 130-year old jail.
Housing some of Australia's most notorious and dangerous criminals, Goulburn Jail is located just a stone throw away from Canberra and Phelps really gives the reader a thoroughly informative yet terrifying snapshot of this prison. Split into 9 sections, Phelps neatly places together the themes of this prison which include topics such as the "Supermax", "Contraband" and "Rape and Rapists" with true accounts of what happened behind these walls.
Well written, perhaps a little too well written because at times some of these stories will leave you sickened at not just what happens in Goulburn Jail but also why some of the offenders have been incarcerated. So it's definitely not for the feint hearted. The start of the book also introduces the reader to life behind bars as Robert Hughes (convicted paedophile), former star of "Hey Dad" is given a violent reception from the inmates that includes verbal abuse and prisoners throwing faeces and urine filled milk cartons while he walks to his cell.
Apart from both known and unknown criminals inside Goulburn, Phelps also adds stories from people who actually worked inside these harsh conditions which really gives you a different look at the prison system in Australia. Needless to say, the harsh conditions of the "Killing Fields" from the 1990's have moved slightly into modernity but needless to say, riots, murders and rapes still occur today.
The chapter on contraband was quite amazing as well because it leaves you at times quite bewildered at how these items can be smuggled in. Add religion, gangs and issues of racism and Goulburn Jail is easily hell on Earth and if you're lucky to get out of jail without the odd beating here and there, you can thank your lucky stars because some prisoners are left brain damaged and in a lot worse state than when they arrived. The book even has images from the prison and its prisoners which give you a scary visual of life behind bars.
Final Thoughts?
Australia's Most Murderous Prison: Behind the Walls of Goulburn Jail is fascinating yet sickening look inside the walls of one of Australia's most notorious prisons that is extremely well written by James Phelps and is an amazing historical snapshot of this institution.
Recommended to lovers of real-life crime!
Book Details
Title: Australia's Most Murderous Prison: Behind the Walls of Goulburn Jail
Author: James Phelps
ISBN: 9780857987495
Published: 03/08/2015
Imprint: Ebury Australia
Pages: 256