One of the more evocatively titled autobiographical outings of late, The Last Living Slut chronicles the singularly libidinous exploits of infamous groupie Roxana Shirazi. Born in Tehran and educated in England, where she attained a Masters in English from Bath Spa University, Shirazi quickly grew aware that her true passion wasn't Foucault, but shagging a steady stream of long-haired, big-dicked rockers. In spite of (or perhaps because of) her strict upbringing in repressive and autocratic 1970s Iran, she promptly set about fulfilling this aim, and soon became a staple on the touring schedules of several noteworthy rock bands, among them Velvet Revolver, Guns N' Roses, Buckcherry and LA Guns.
The tome begins with a helpful definition of 'slut' in which the author attempts to reclaim the word for the sistas, decrying the gender inequality inherent in the term and diluting its potency by announcing herself as 'the first living slut embodying a new, positive and celebrated meaning of the word.' After this 'slut is the new nigga' tutorial in semantics the redoubtable Shirazi thankfully wastes no time in getting down to brass tacks, and on the very next page is backstage at a Mötley Crüe show, legs akimbo and dildo at mid thrust, demonstrating her ability to 'squirt' to an enraptured Tommy Lee, who no doubt appreciated the positive, self-empowering aspect of the spectacle.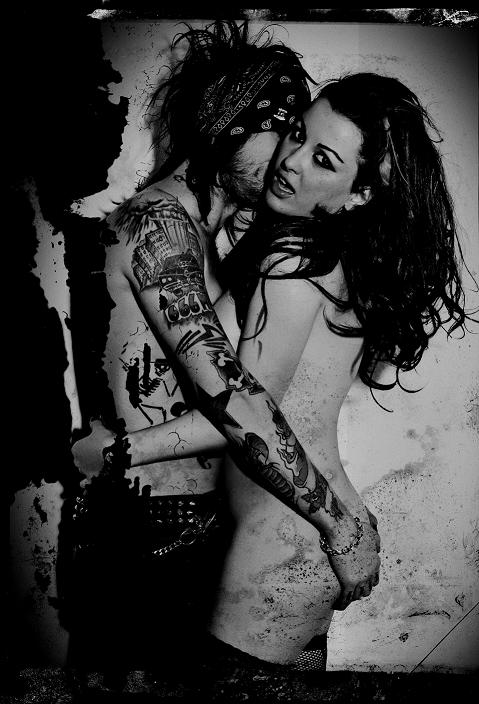 In the best tradition of groupie tell-alls the book is, for the most part, an unending, ceaselessly fascinating catalogue of depravity. Over the course of 315 semen- and sweat-soaked pages Shirazi unflinchingly details her liaisons with all manner of rockers great and small, amongst them Nikki Sixx (Mötley Crüe), most of Towers of London, Joe Leste (Bang Tango), all of Buckcherry, Dizzy Reed (Guns N' Roses), Steven Adler (ditto) and Matt Sorum (ditto). She is fondled, sodomised, urinated on and ejaculated upon by some of popular music's most revered luminaries, defiantly living to fuck another day.
But there's substance to her story too, and heartbreak. Shirazi tells of family members tortured and imprisoned by the Iranian secret police, of her father's drug addiction, of being raped and molested as a child, of abortions, abuse and neglect ('Have a wonderful time aborting your children, you piece of shit' reads one alleged text message from Dizzy Reed, and a tryst with the band Buckcherry concludes abruptly with the words 'Once they were done fucking me, they left').
As far as confessional memoirs go, The Last Living Slut may take some beating. While many books on the topic boast a laissez-faire attitude to partner-hopping (The Sexual Life of Catherine M and I'm With the Band spring to mind), few of them end with the author's ecstatic recollections of being double penetrated by Tracii Guns and his young guitarist. It's a happy ending of sorts, though by the story's conclusion it's hard not to see Shirazi as a victim of sexuality and not, as she would have us believe, a celebrant of it. In the end her story is perhaps too sad to be much fun, too desperately, fuck-me-for-the-sake-of-it decadent to be truly redemptive. Still, it's a hell of a journey.