Books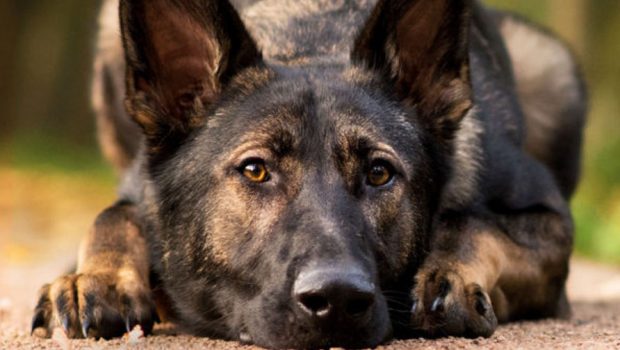 Published on September 17th, 2019 | by Tony Smith
The Rescue Dog Book Review
This book is a beautiful guide to helping those amazing humans who have rescued a dog to become part of their loving family with useful tips, strategies and direction in order to help make this transition as smooth as possible for these canine creatures, including addressing any potential unwanted behaviours.
While many rescue dogs come from very unfortunate situations, writer Laura Vissaritis successfully creates an easy to read and follow 288-page must-read book called The Rescue Dog.
A practical guide to adopting, training and living with a rescue dog, from popular dog trainer and animal behaviourist Laura Vissaritis.
Furthermore, Laura Vissaritis is a qualified dog behaviourist who has helped thousands of people and their dogs in Australia to develop better relationships with her formulated the 'Dognitive Therapy' approach to dog training. Laura also shares her journey with a part called My Story which gives you a great insight into the writer and her passion really shines through.
Another great aspect about this book is that she discusses the psychology of the dog who bring their manmade "issues 'with them that can often lead to behavioural problems and that by creating a positive and consistent relationship with your dog, it can help alleviate these fears in order to build a new life for them.
The Rescue Dog is also set out into particular chapters and themes such as Adopting a Rescue Dog, a section on using C-words (e.g. calm and cooperation) and even a part on reframing failure should your training become challenging. Needless to say, each chapter is well written, thought-out and best of all, can easily be understood by a wide range of readers.
This is a breakdown of the chapters included in The Rescue Dog;
Adopting a Rescue Dog
Behaviour Explained
The C-Words
Foundations of Training a Rescue Dog
Don't be a Dick to Your Dog
The Essentials
How Trainable is Your rescue Dog?
Respecting the Social Life?
Anxiety
The Dog's Body Speaks All Languages
The Big Bad Wolf: Fears and Phobias
Eight Myths You Shouldn't Listen To
Reframing Failure
While I don't personally have a rescue dog, many of my friends and colleagues do which did spark some interesting conversations, including all of them wanting to check out this book. All in all, I found The Rescue Dog a very insightful and fascinating read from start to finish that while it is aimed at rescue dogs, can still be read by owners of non-rescue dogs. I also discovered quite a bit about myself as a dog owner and our little family pooch. For example, your own behaviour can influence how your dog reacts to training, including your absence and how to address both these issues.
There's even information on how to securely muzzle your dog, especially those that ufortunately fight with other dogs and while Laura gives you the information required to help break these habits, she also notes that sometimes you do need additional assistance like seeking a dog behaviourist. More importantly, consistency and love can go a long way in turning your rescue dog around.
Final Thoughts?
The Rescue Dog is a wonderful source to dog owners who have or are interested in a rescue dog as it gives you everything you need to help bring them into your life, assist with socialising and building positive routines to help create a strong relationships. There's useful information on how to minimise and sway bad behaviour, including the psychology of your dog from separation anxiety to what exactly does their body language mean. Furthermore, it's a well-written guide that is jam packed with information and solutions that will definitely become your go-to book to help with your new best friend's journey.
Highly Recommended!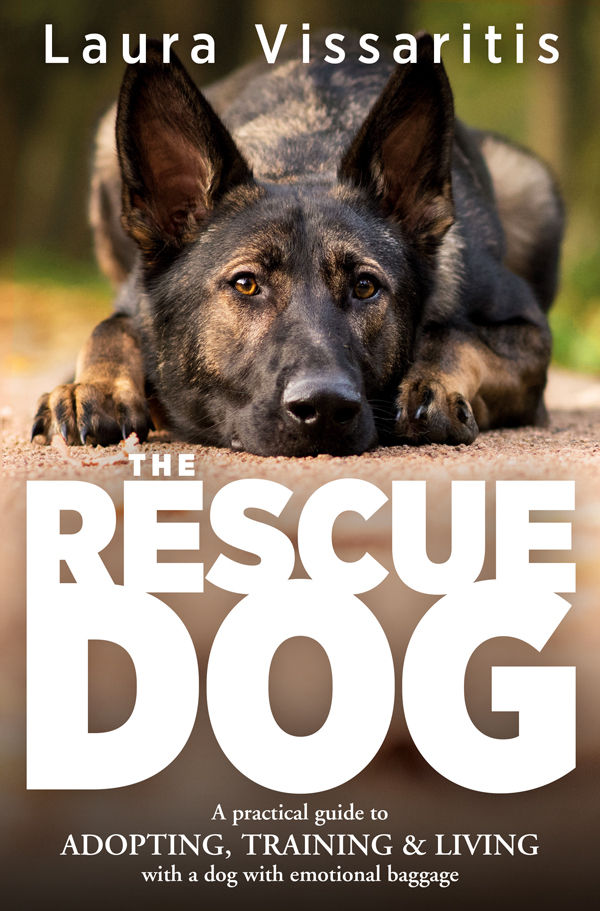 Book Details
Title: The Rescue Dog
Published Date: 17 September 2019
ISBN: 9780143794080
Format: Trade Paperback
Pages: 288
RRP: $34.99
About the Author
Laura Vissaritis is a qualified dog behaviourist with many years of experience. She formulated the 'Dognitive Therapy' approach to dog training, helping thousands of people not only develop better relationships with their dogs but also improve their own lives. In addition, Laura has worked in wildlife education at Zoos Victoria, and also in animal behaviour, as Guardian Dog support handler for the eastern barred bandicoot conservation project. Laura lives in Victoria with her staffordshire bull terrier, Chester.