Books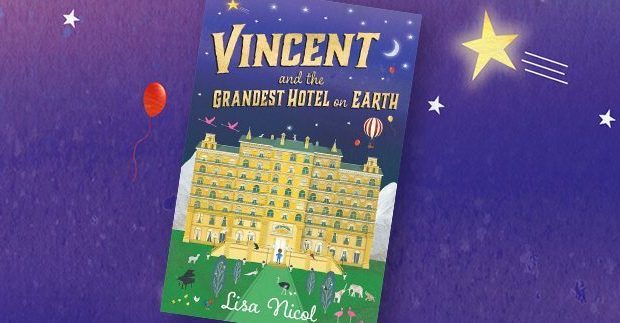 Published on June 30th, 2019 | by Tony Smith
Vincent and the Grandest Hotel on Earth Book Review
Summary: Vincent and the Grandest Hotel on Earth is indeed a grand read from start to finish with a touch of magic thrown into the mix!
This beautifully versed novel for children around the age 10 is written by award-winning documentary filmmaker Lisa Nicol and her 9-year godson Finley Wright Curnow who unfortunately passed away with an inoperable brain tumour before the book "Vincent and the Grandest Hotel on Earth" was published. Needless to say, you can feel the emotion in this book which really sparks your imagination that highlights the importance of life and where positivity will take you.
Everyone deserves a bit of grand . . . From ordinary to extraordinary, Vincent and the Grandest Hotel on Earth is a marvellous ride that will delight readers of all ages.
This inspiration story follows a young boy named Vincent and when he decides to bring back his grandfather's shoe polishing business which he inherited to the people of his town where he sets up "shop" at a train station. However fate has other plans for Vincent when he meets Florence who becomes the catalyst for his new life-journey that takes him to the Grandest Hotel on Earth. Why is it so grand? This hotel is like something that is out of Harry Potter or Charlie and the Chocolate Factory with its wondrous rooms and quirky guests.
From here, we see the humble and shy Vincent build his confidence as he becomes a staff member at this hotel, including the friendship that grows between him and also Florence. There's also plenty of eccentric characters that Vincent meets along the way that in turn creates a compelling read from start to finish. While a little on the fantastical side, it is still quite a grounded novel with its likeable characters that help draw you into the story.
Final Thoughts?
All in all, Vincent and the Grandest Hotel on Earth is an enjoyable read that is well written by its author and create a sense of wonder. You can almost vividly imagine what Vincent looks like, including his emotions and how he would of looked the first day he walked into the hotel. Speaking of the hotel, it's an amazing place and what better to base a story on.
Recommended!