Books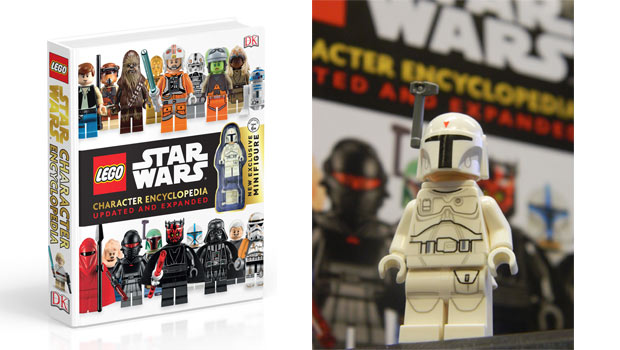 Published on May 26th, 2015 | by Tory Favro
LEGO Star Wars Character Encyclopedia (Updated and Expanded) Review
Summary: If you are even slightly considering LEGO Star Wars Character Encyclopedia (Updated and Expanded), then I urge you to buy it as soon as you can!
This gorgeous book is the latest and most up to date version of this series from Dorling Kindersley (DK). For those not familiar with them, these books are quite possible some of the most comprehensive about the Lego Star Wars Universe (and the other licenses that Lego holds).
Needless to say, if you are a serious fan or even just some who casually enjoys either Lego or Star Wars, I really cannot suggest strongly enough that this is a must buy for the collection.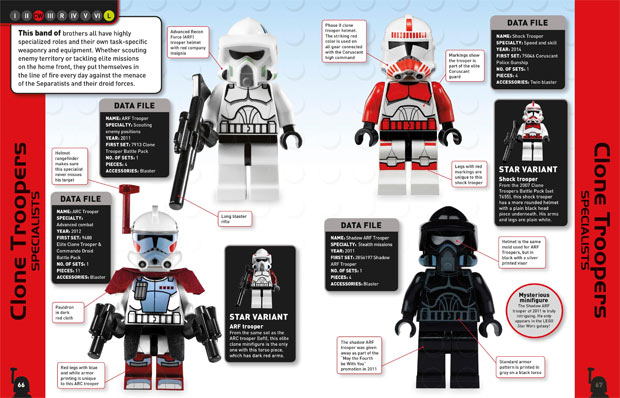 As we all know, the Star Wars Universe has exploded over the last few years and with the addition of the Clone Wars, Lego has taken full advantage of the license with utterly amazing builds and mini figures, and this book covers those wonderful and strange characters that make Star Wars so amazing.
The first thing when you open up the book, or indeed just glance at the cover, is notice the amazing presentation. This is one of the sweetest looking books in the series so far. It balances it's style enough to keep the AFOL's happy (Adult Fans of Lego), along with the easy to read look that kids will love.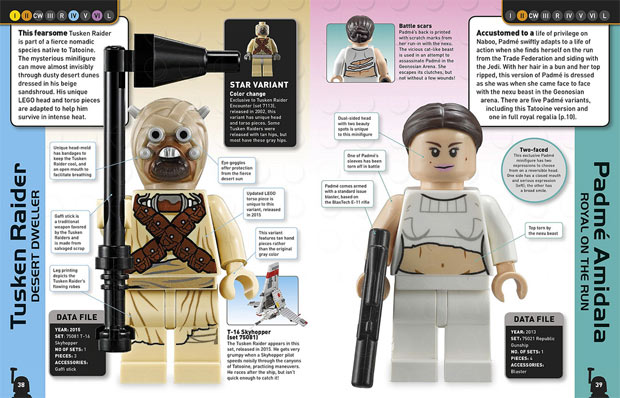 It's utterly packed with relevant information, explaining where characters came from, why they look the way they do and any variants that exist. As a serious collector of mini figures (I have a pretty good collection of them), I absolutely rely on these books when piecing together figures that might have been pulled apart when I buy large lots of loose Lego.
Speaking of figures, this particular book just like the others before it has an exclusive mini figure; this time it is a white Boba Fett that looks fantastic. These exclusives are rife for theft when it comes to the secondary market so make sure your book has one when you purchase it. The value of the figures in the books makes them a must purchase for any investor as well. Even without the figure in them you would be crazy to pass up this wonderful read.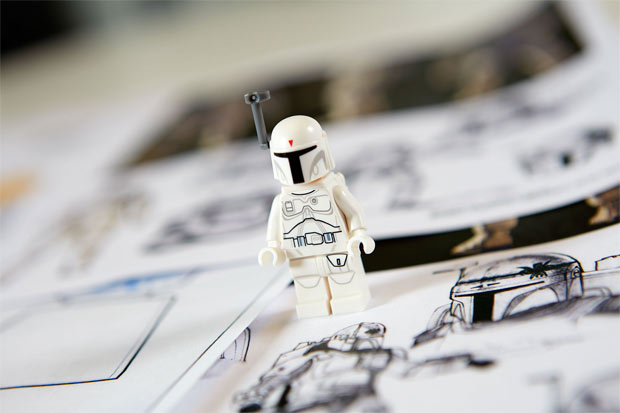 There is utterly nothing to complain about when it comes to this publication. Even fans who have the preceding book have no right to feel cheated with a plethora of new characters added and explored in detail. This book has been made to be read, it is very sturdy and will hold up to little hands turning the pages. The information is fascinating and the pictures are clear and crisp throughout, it is a real credit to the team who brought it all together. The book retails at $29.99 and frankly with that figure in it, is worth that and then some.
If you are even slightly considering this title I urge you to buy it as soon as you can. It's been out for a little while now and with Boba Fett in it, it is disappearing super fast and already increasing in value beyond retail on the secondary markets such as eBay. It really is a case of if you snooze you lose, and I don't want you to miss out on this gem. It'll be a blast to see the next edition that hits the shelves when the new movies start making their way into the world at the end of the year.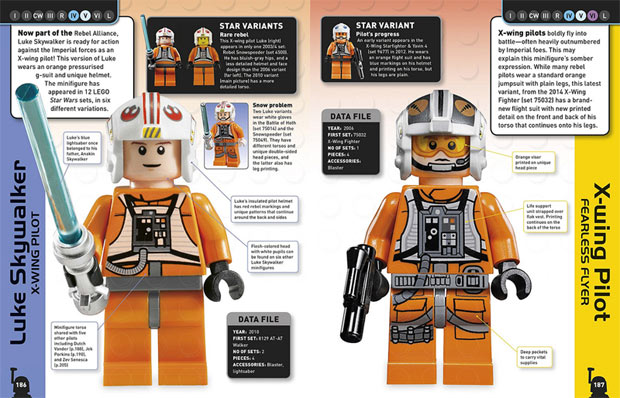 It's a brilliant time to be a fan of both Star Wars and Lego, and DK has made sure that there is a display quality book available to you to enjoy both to the fullest.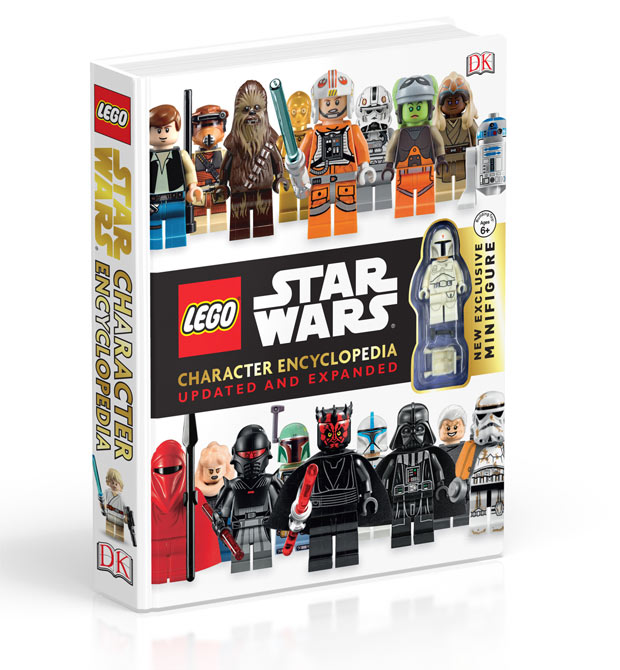 Book & Review Details
Title: Lego Star Wars Character Encyclopedia (Updated and Expanded)
Publisher: Dorling Kindersley (DK Books)
Pages: 288
Bonus: 1 exclusive minifigure (White Boba Fett)
Price: $29.99AUD (May 2015)
Reviewer: Tory Favro