Books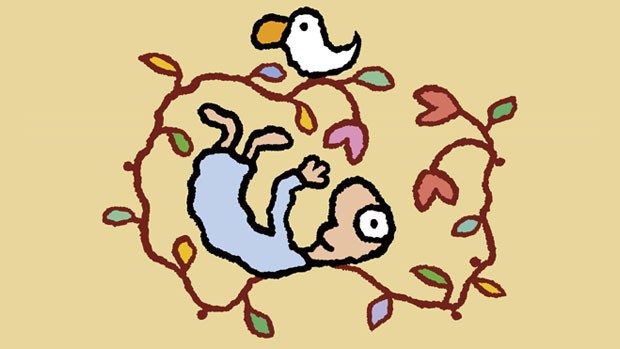 Published on October 11th, 2015 | by Andrew Bistak
The Wayward Leunig: Cartoons that Wandered Off Review
Summary: The Wayward Leunig: Cartoons that Wandered Off is the perfect distraction that truly celebrates 50 years of this amazing cartoonist
This beautiful hardcover book from Penguin contains over 400 clever, witty and humorous cartoons from Australia's very own Michael Leunig who is one of the country's most beloved cartoonists and is a brilliant social and cultural commentator on society. Given that Michael has been drawing for over five decades, his last volume, The Essential Leunig collected 400 of some of his wittiest cartoons chosen by the cartoonist himself.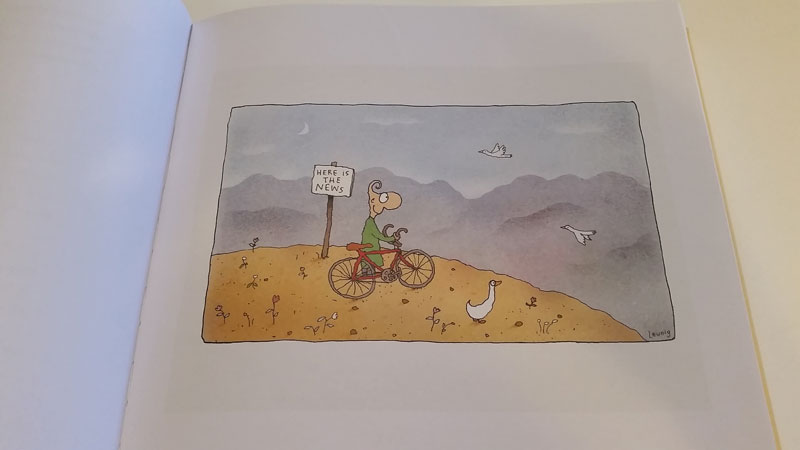 So with such a difficult decision, Leunig set aside another 400 pieces that have been collected in his latest book The Wayward Leunig: Cartoons That Wondered Off which is equally as compelling and amusing as his previous books. What I love about these compendiums is that if you want a little pick me up, you can just open the book anywhere and it will immediately put a smile on your face or make you laugh out loud. The book also features a forward by Leunig who gives the reader a insight into not only his life but his cartoons over a 45-year period which makes a nice introduction to the content showcased in this book.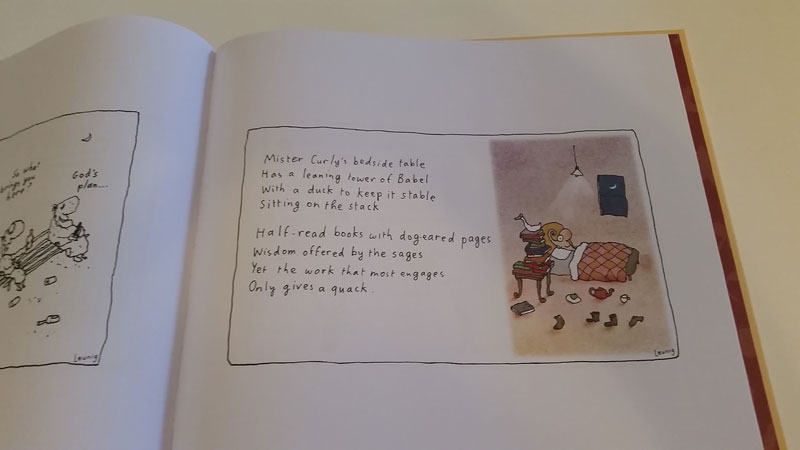 One such page I opened had this great little sketch about "rage" which included road rage, arriving home from work rage, dinner rage, shower rage, bed rage, waking up rage and political rage which included feet licking. The cartoons really hit home and on that note, Leung is truly a comedic genius. Furthermore, his work is a social commentary from the craziness of the world from sink holes to politics, religion and everything else in the world and these snippets by the cartoonist really helps you distance yourself from all the silliness.
More importantly, it makes you think such as the sketch of a man walking into a department store and finding out there are too many choices (how true) or that trains are running on time but our clocks have stopped. Another favourite of mine (it's also quite hard to find a favourite) is the effect of the carbon tax on your humble sausage… it's pure comedic gold and really hits the mark for this strange society and world that we live in.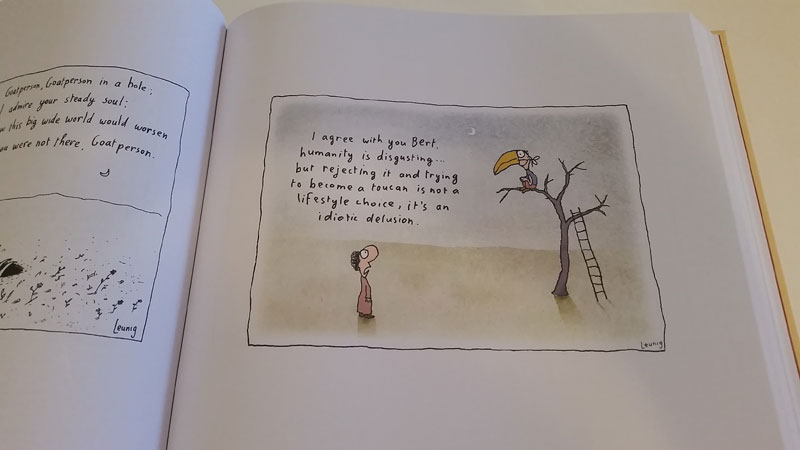 Final Thoughts?
The Wayward Leunig: Cartoons that Wandered Off is a must have book for both fans of this amazing cartoonist or for those looking for a little light entertainment that is a clever twist of words, illustrations and a true social commentary on the world. It's also beautifully presented that will make you smile, think and share with others and as a result, it will definitely be the crown of your book collection. Kudos to Michael Leunig and the publisher for releasing this gorgeous tome of Australia's true greats!
Book Details
Published: 21/10/2015
Format: Hardback, 408 pages
RRP: $59.99
ISBN-13: 9780670078769
ISBN-10: 067007876X
Origin: Australia
Publisher: Penguin Aus.
Imprint: Viking