Books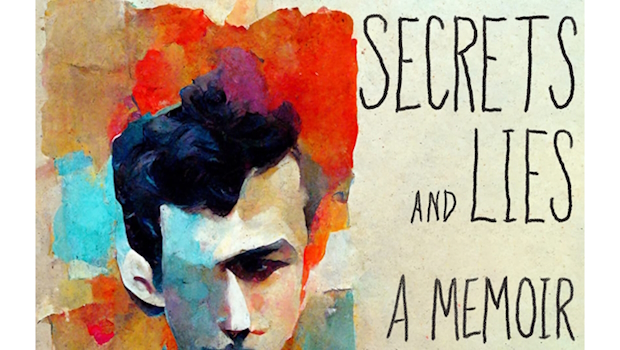 Published on June 26th, 2023 | by Chris O'Connor
Secrets and Lies: A story of justice, perseverance and the life that comes after Book Review
Summary: Not everyone gets to see their abuser brought before the court... but sometimes, even decades later, it does happen. Will justice be served and what will the outcome mean for those involved?
If it's not clear already… massive trigger warning for this book. It covers the sexual abuse David Meagher suffered, how it impacted his life and the decades long journey that saw his abuser brought before the court. This is a difficult subject matter, I  have heard the question "why do we need another person writing about their abuse?" (this coming from someone who was abused). My thought is that, much like with LGBTIQA+ and other minority groups starting get their voices heard louder and more often, it's a case of representation. In this particular case that might seem like a strange thing to say about it, but I suspect some people will read this and feel the courage to perhaps look at investigating whether they could seek justice in their own cases. Some people (like the one I mentioned) will not want to know it exists at all and that's fine. I think awareness is something that can help the broader community understand subjects better and in some cases that awareness can alert people to dangers that they otherwise would have ignored (or been ignorant of) and there is even a chance it could save a life.
Having said all that… David Meagher holds nothing back here, it is very uncomfortable to read at times, it is infuriating to learn of some of the experiences and how they were able to occur… the horror the boys were subjected to. For the record I did not jump to chapter 8! (that's for Mr Meagher if he happens to read this). It would be quite possible to write this story without covering the elements of substance abuse, without mentioning sexual activities… but that would also remove some of the context, some of the elements that complete the whole. I appreciate David Meagher being extremely candid here and being totally honest and up front about his own choices through life it helps to put him on a more personable level… he hasn't claimed to be a saint, some might say he has in fact admitted to being a sinner (given the context of the schooling and family life that might be more likely)… but he has shown he is human like the rest of us and deserves to be heard like the rest of us.
I don't want to go into much detail as I want to minimise the chance of upsetting anyone and that's something to keep in mind if considering whether this book might be something for you. Part of me thinks there may be potential readers with a similar story to David's who might really benefit from reading this. They may find strength in learning that someone else has been through the same sort of thing, that they were able to take the matter to the police, even decades later and were still able to have their day in court. But it is also possible that there are some potential readers who will be triggered by this book and for that reason it really has to be a very careful personal decision. I do think those of us who are fortunate to have not experienced the horrors mentioned within can still learn a lot from this book and gain a greater understanding of just how much these events impact a life and have ripples that can be felt throughout a life.
Final Thoughts:
So do I recommend Secrets and Lies. Well, yes and no. If you think you can handle the subject matter without any negative impact then yes I think it is definitely worth grabbing… but only if you are sure it won't cause any harm.