Books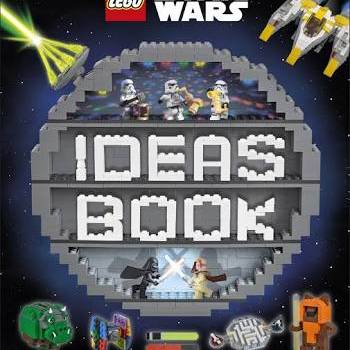 Published on August 25th, 2018 | by Tory Favro
LEGO Star Wars Ideas Book Review
Summary: Wonderful reading jam packed with amazing ideas!
This great book is just what the title says; ideas about how to build things in the Star Wars universe with LEGO bricks. It is really well presented and full of cool ideas that you could quite reasonably expect you could make with a modicum of brick building skill. If you have bought any of the other books in the Ideas series then you can look forward to more of the same fantastic presentation that has come before.
In fact this would be the best in terms of appearance that I've seen to date, and that is saying something.
If you haven't seen the Ideas books before and you are getting this, then you are truly in for a treat.
The thing that I like about this book is that it covers so darn much, and you don't have to have mini figures from the STar Wars universe to have a good time with this either. There are plenty of building ideas that you can can into that will allow you to make identifiable items from our favourite movie series in no time. The Ideas Book even allows for those builders who might not have all the colours you would like, showing alternate colour builds that are a lot of fun. In fact I've seen a multitude of "rainbow" builds from the SW universe at conventions that are truly amazing.
The quality of the book and general presentation is of the higher end, warranting a place in any book case. The layout and photography are second to none and the pages are jam packed with general plus specialist information including building techniques for the more advanced builders such as greebling which is when you decorate a surface with LEGO elements to make it look a lot more complex and have a lot more going on. There's also a plethora of ideas for how to make everyday items with a Star Wars touch to them.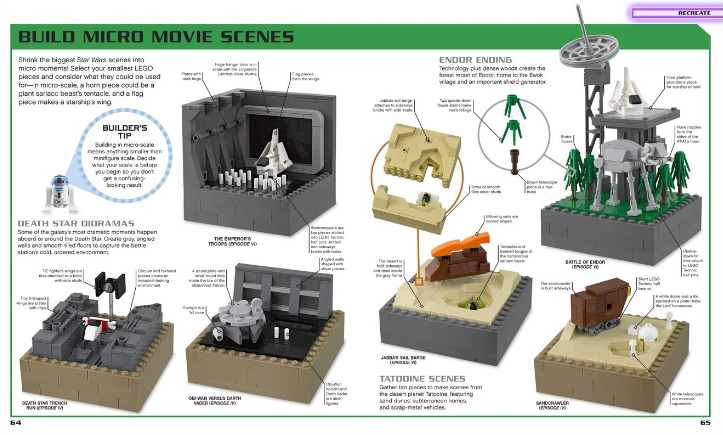 I do have reiterate this is an ideas book, not an instruction book. So much is covered here though that you should never be stuck on something to build next. There is a nifty section that I really enjoyed which covered how to turn a 3D spacecraft into a flattened piece of art, and it actually looks really cool and is incredibly easy to replicate using your own parts.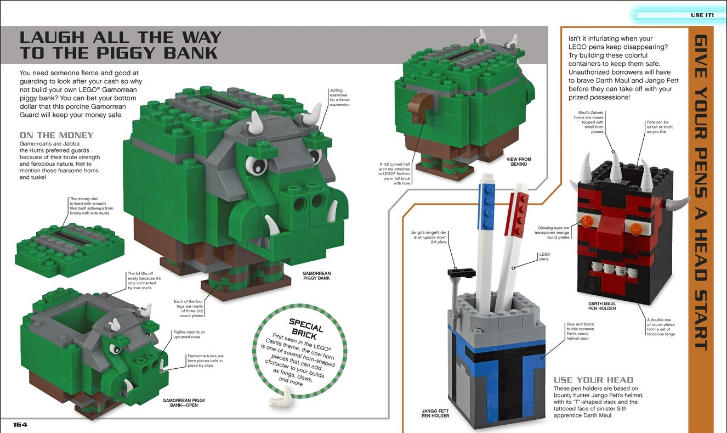 So much thought has gone into this book making sure it appeals to all ages yet remains fun and informative for all readers which is a feat in and of itself. I do wish that there had been a Minifigure or bricks included as you do actually immediately want to be making things as you read through. Most things in the book will makes you think "I can do that", or "Why didn't I think of that?".
Final Thoughts?
I'm really impressed with LEGO Star Wars Ideas Book. It is indeed a great addition to my LEGO book library and one that even my non building mates comment on. It is truly a clever book.
Look out for it when it hits the shelves at your fave book stores!
Tory Favro
Book Details
Title: LEGO Star Wars Ideas
Publisher: DK Books
Format: Hardcover
Pages: 200
Release Date: 26 August 2018