Books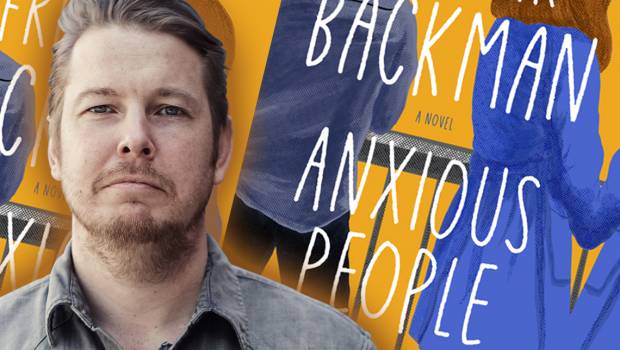 Published on August 17th, 2020 | by Steph Huddleston
Anxious People by Fredrik Backman Book review
Anxious People offers uncanny insight into what it means to be an anxious human. 
We're all faced with bad days and bad ideas from time to time. Some of us have very bad ideas. So when a bank robber fails to rob a bank, but instead accidentally takes hostage an apartment full of people, chaos ensues.
The fear of the hostages quickly turns into confusion, and then concern as they realise that perhaps their bank robber may be in greater need of rescue than themselves.  Seven strangers bond and share through what is definitely a strange situation.
Fredrick Backman is the author of the New York Times bestseller, A Man Called Ove. His latest book Anxious People is no less a resounding success.
Anxious People manages to strike at the heart of people's anxieties but does so with delicacy. Backman delivers a book that makes readers see their own vulnerability, and not fear it. Rather, through a blend of charming prose and whimsical plot, we're encouraged to find the humour in even the bleakest of situations.
This is equal parts utterly devastating and uplifting. Allow Anxious People to pull you apart, then bind you back together again. The seven characters held hostage each have their own problems, their own anxieties that they've thus far been unable to resolve. It is a pleasure to see the intricacies of each character cleverly unravelled by Backman. The storyline is unpredictable and keeps the reader hooked, turning the pages late into the night.
Readers should be aware that Anxious People addresses topics that may distress some readers. Suicide and depression are predominant amongst these.
It's a joy when a book manages to sweep you away and truly surprise you. Anxious People is a timely read, for who doesn't feel overwhelmed and a little bit anxious in 2020?  A must-read from Backman and highly recommended.
5 star read!