Books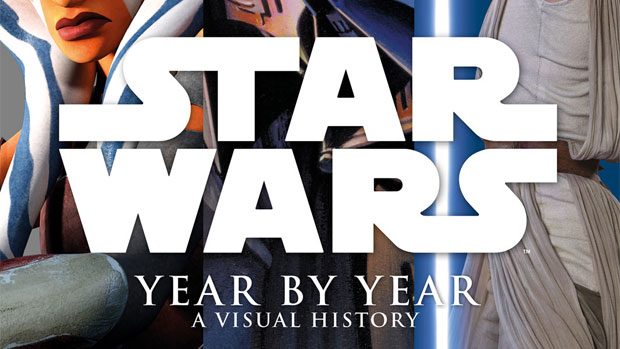 Published on August 26th, 2016 | by James Wright
Star Wars Year by Year A Visual History Review
Summary: Star Wars Year by Year A Visual History is a great tome of Star Wars facts about key events in both its creation and the real-world.
Wow… That was my first reaction to this beautifully produced hardcover book from DK that is written by Ryder Windham, Daniel Wallace and Pablo Hidalgo which features some stunning imagery and information in this visual Star Wars tome. Before getting into the amazing collated information, this visual history of the Star Wars universe has a short forward by the creator of Star Wars George Lucas whose passion really comes through as this proud father of this amazing franchise. You'll also learn some weird and interesting facts like in 2011, Rango was the first full-length animated film by Industry Light & Magic to even more specifics like February 2012 that saw the release of a new comic by Dark Horse called Dawn of the Jedi.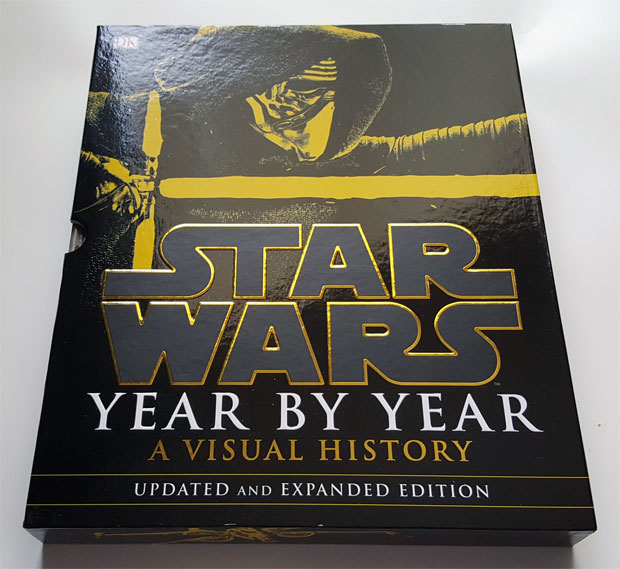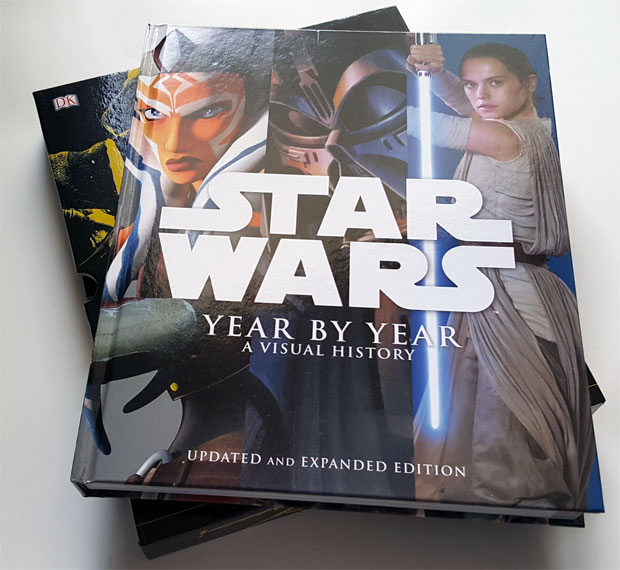 The book is also split into six sections that include Life Before Star Wars, The Original Trilogy, Between the Trilogy, The Prequel Trilogy, Clone Wars & Beyond and lastly, Star Wars A New Era. Although Star Wars was released way back in 1977, this book looks at the inspirations and influences before the franchise and of course George Lucas himself. However Star Wars is not just about the films and this hardcover books covers multiple mediums from novels to comics, video games to cartoons and just about everything else you can think of, including toys and various events from around the world.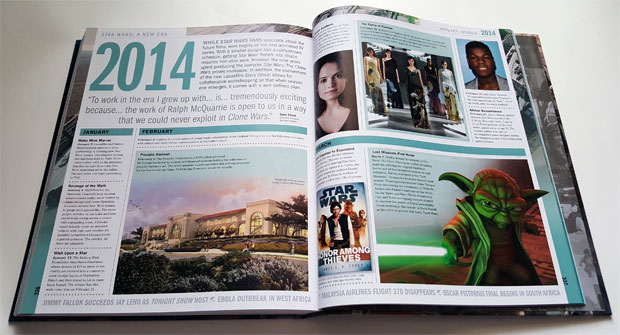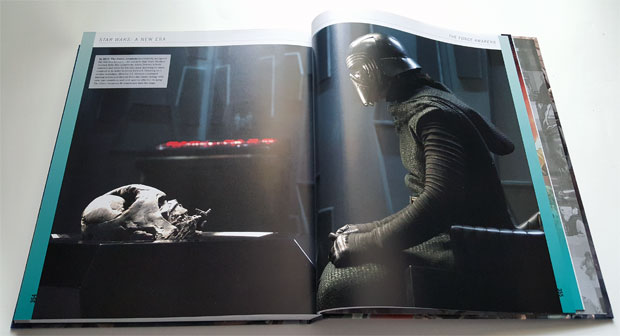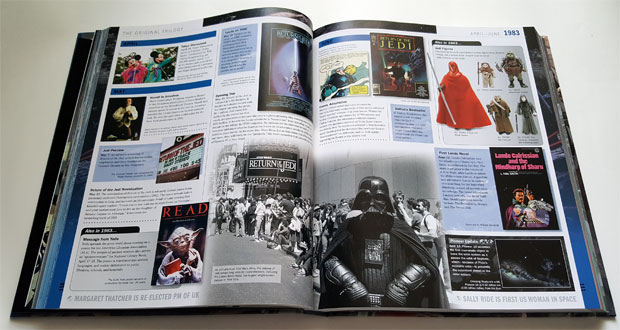 Each section is also broken down to a month which may have been the release of a certain toy or premier date, including real world facts that share a link to the franchise, even if it's tentative at best like on 23 July 1999 which saw Air Force Colonel Eileen Collins become the first women Shuttle Commander. Sure, it's not really related but it's still interesting nonetheless. As a Star Wars fan myself, this visual history is a great walk down memory lane in this galaxy far far away and seeing all the images and memorabilia from my youth brought back fond memories, especially the toys that I sold on eBay such as my Gamorrean Guard or one the Emperor's Red Guards… sad days indeed!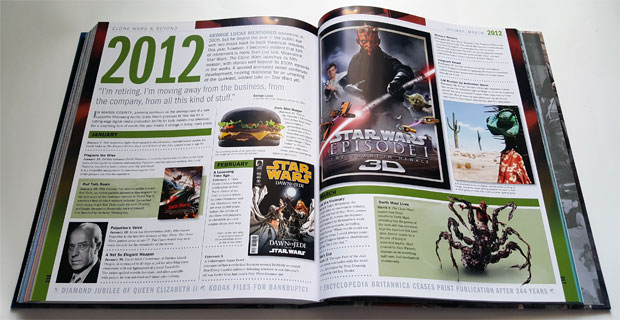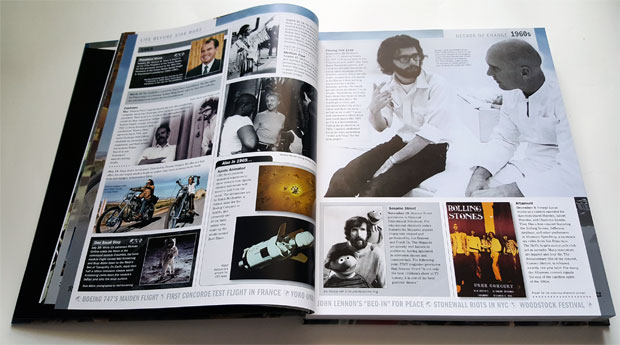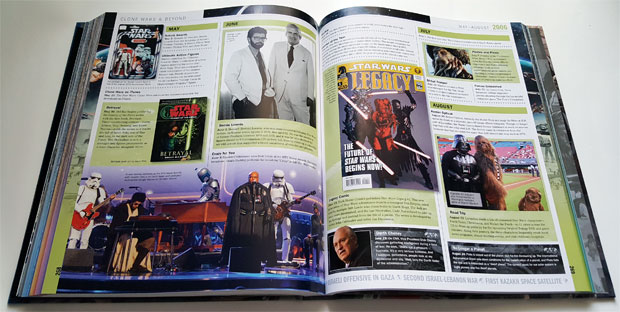 The last part of the book features the new era of Star Wars with a focus on the latest film, The Force Awakens which are once again accompanied by some interesting facts such as 23 April 2013 which saw the release of the book Vader's Little Princess to J.J. Abrams being named director of the new movie on 24 January 2013. The last page of the book features 2016 and goes all the way to July which includes information on the new Marvel Comics about this universe to a brief blurb on Rogue One: A Star Wars Story. All in all, it's a great look at Star Wars and beyond. Lastly I should commend not only the authors but also DK for the amazing Star Wars imagery that graces this book which will definitely make this title a great heirloom for fans of all ages.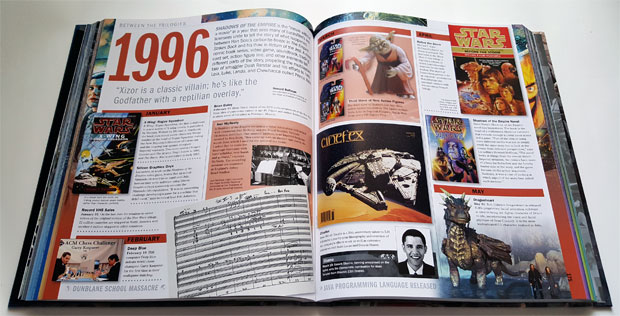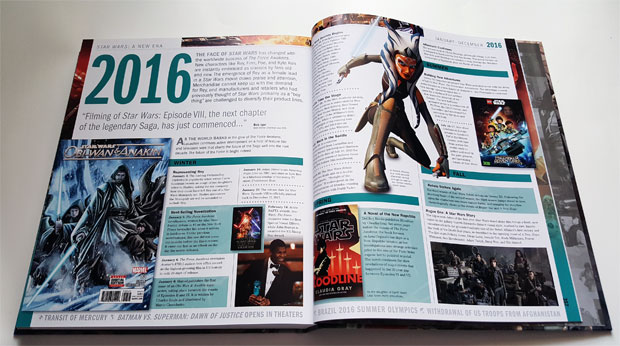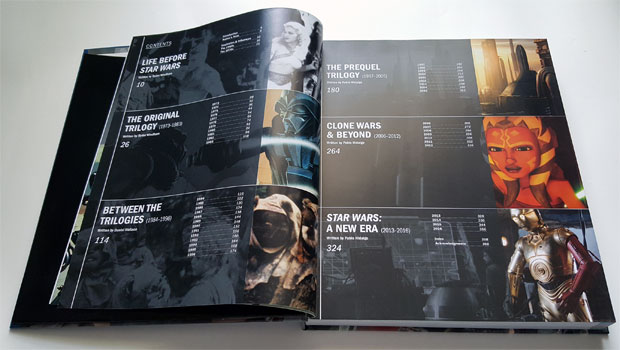 Final Thoughts
Star Wars Year by Year A Visual History is a must have book for any Star Wars, whether a newcomer to the series or a veteran because there's definitely something for everyone. Not only is it well presented with great information and eye popping images, it also comes in a very cool slipcase that perfectly captures the Star Wars universe.
Gallery