Books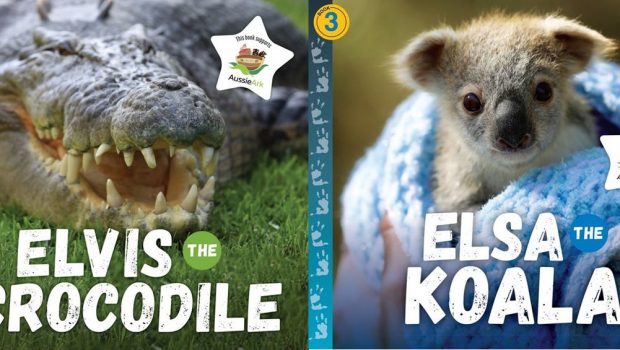 Published on March 19th, 2023 | by Tim Chuma
Aussie Ark Rescue Series Review (2023)
Based on real animals at the Australian Reptile Park in NSW and raising money for the organisation Aussie Ark this series of book is aimed at children to entertain and educate about various animals within the park.
Each of the books is pretty much the same but with some differences. George the Wombat and Elsa the Koala were baby animals rescued and raised for rehabilitation. Elvis the Crocodile was rehomed after menacing people on boats and not fitting in on crocodile farm. Kraken the Komodo Dragon is part of a breeding program.
Despite it saying that these books are suitable for young children I would say the wombat and koala ones are more that way. The crocodile and Komodo dragon ones are more for a bit older children as they mention those animals eat people and have photos of them attacking a side of beef or leg of a cow. I can understand animal documentaries get a different rating but the movie ROAR is still only rated PG in Australia and it has actual animal attacks in it.
I did like the way they developed the story in each of these with what is a series of photos and commentary that amounts to a mini documentary story for each of the animals. There are facts about that animal and a glossary at the end of the book, it does pack a lot in just 32 pages.
You can easily buy the one you like or all of them if you like the one to read later. I would have no trouble recommending George the Wombat and Elsa the Koala for younger children and Elvis the Crocodile and Kraken the Komodo Dragon for the older ones.
Title: George the Wombat
Author: Aussie Ark
Publisher: Woodslane Press
ISBN: 9781922800169
Ages: 3+
Subtitle: Aussie Ark Rescue 1
Format: PaperBack
Category: Picture Books, Wildlife, Environment
Subjects: Children's, Teenage & Educational, Picture Books, Activity Books & Early Learning Material, Wildlife: General Interest, Picture Books, Interest Age: From C 3 Years, Picture Storybooks, Wildlife: Mammals, Show more
Publication Date: 01/02/2023
Pages: 32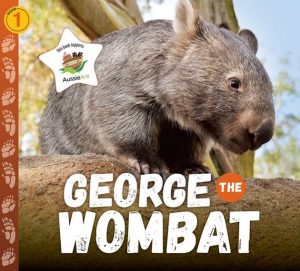 Title: Elvis the Crocodile
Author: Aussie Ark
Publisher: Woodslane Press
ISBN: 9781922800152
Ages: 3+
Subtitle: Aussie Ark Rescue 2
Format: PaperBack
Category: Picture Books, Wildlife, Environment
Subjects: Children's, Teenage & Educational, Picture Books, Activity Books & Early Learning Material, Wildlife: General Interest, Picture Books, Interest Age: From C 3 Years, Picture Storybooks, Wildlife: Reptiles & Amphibians, Show more
Publication Date: 01/02/2023
Pages: 32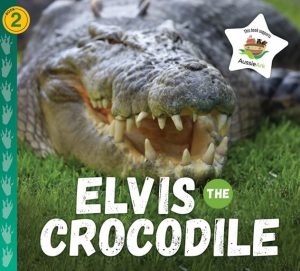 Title: Elsa the Koala
Author: Aussie Ark
Publisher: Woodslane Press
ISBN: 9781922800145
Ages: 3+
Subtitle: Aussie Ark Rescue 3
Format: PaperBack
Category: Picture Books, Wildlife, Environment
Subjects: Children's, Teenage & Educational, Picture Books, Activity Books & Early Learning Material, Wildlife: General Interest, Picture Books, Interest Age: From C 3 Years, Picture Storybooks, Wildlife: Mammals, Show more
Publication Date: 01/02/2023
Pages: 32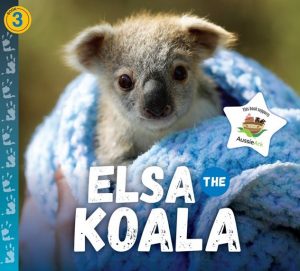 Title: Kraken the Komodo Dragon
Author: Aussie Ark
Publisher: Woodslane Press
ISBN: 9781922800176
Ages: 3+
Subtitle: Aussie Ark Rescue 4
Format: PaperBack
Category: Picture Books, Wildlife, Environment
Subjects: Children's, Teenage & Educational, Picture Books, Activity Books & Early Learning Material, Wildlife: General Interest, Picture Books, Interest Age: From C 3 Years, Picture Storybooks, Wildlife: Reptiles & Amphibians, Show more
Publication Date: 01/02/2023
Pages: 32