Books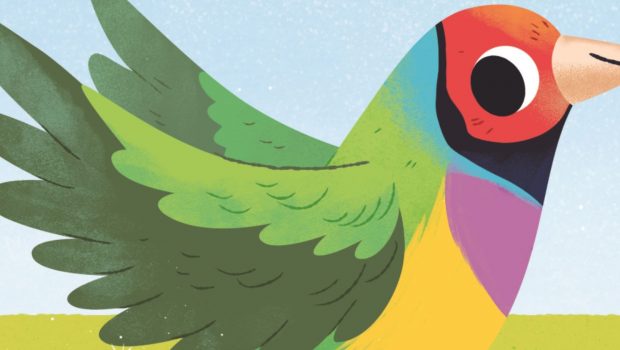 Published on February 7th, 2022 | by James Wright
Rusty, The Rainbow Bird Book Review
Summary: Rusty, The Rainbow Bird is an endearing and inspiration book about this endangered species.
Rusty, The Rainbow Bird is from the Endangered Animal Tales of books that highlights species that are unfortunately in trouble and the Gouldian Finch, an Australian endangered bird is the focus. The book is written by Aleesah Darlison and is illustrated by Mel Matthews who successfully highlight the peril of this colourful finch by not only telling a story pepper the book with real-world facts. For example the Gouldian Finch is one of the most colourful birds in the world, however there are only a few thousand left in the world.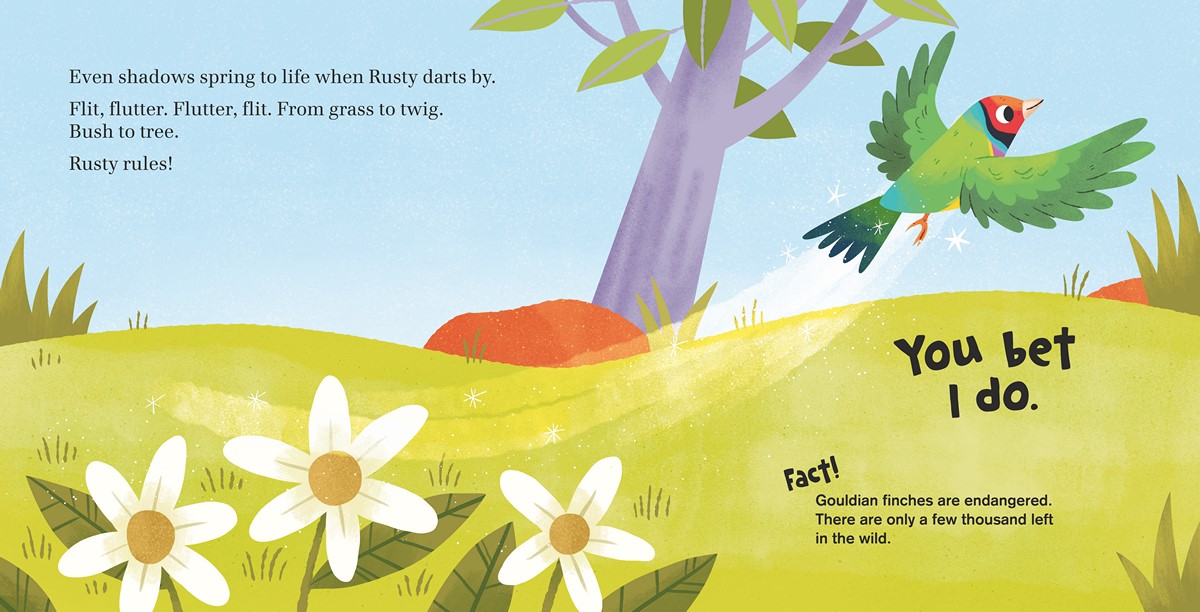 Rusty is the main character and the author and illustrator give the reader a great snapshot into his life which also includes his partner Olive and eventually six new chicks. However their world is not easy and when their water begins to dry up and a fire threatens their nest, it is up to Rusty to help his family to a new home.
Lastly, Aleesah Darlison finishes the book with a page of facts that nicely rounds out this beautifully written and illustrated story of Rusty, the Gouldian Finch. Speaking of illustrations, this book almost has this indigenous style to the art, particularly the way Mel Matthews uses colours to bring the story of Rusty to life.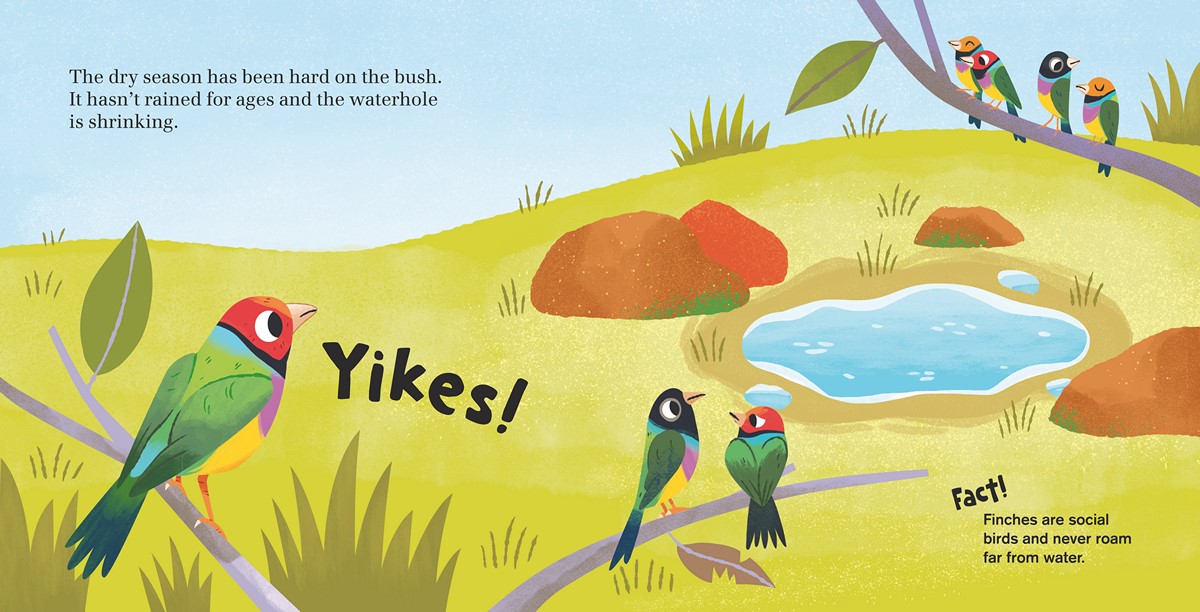 Final Thoughts?
A great book to help highlight this endangered species and hopefully inspire children to start a campaign of change and save this endangered species.