Books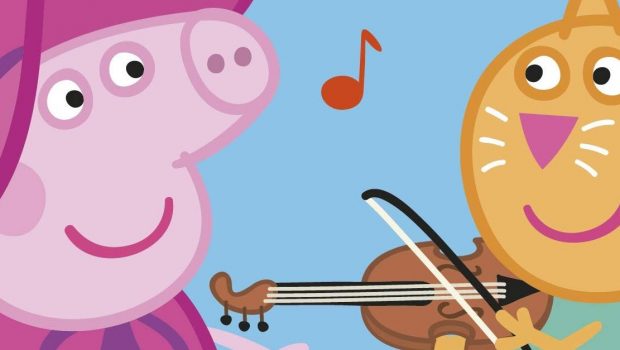 Published on March 11th, 2019 | by Tony Smith
Peppa Pig Nursery Rhymes Singalong Storybook with Audio CD Review
Summary: Peppa Pig Nursery Rhymes Singalong Storybook with Audio CD is a fun interactive book from Penguin!
This well-presented book from Ladybird is not only a celebration of Peppa Pig but also classic nursery rhymes as they successfully merge both elements into this colourful 26-page hardcover book aimed at toddlers and younger children.
The premise behind the book is to help younger children learn these classic nursery rhymes and songs as they follow Peppa Pig and her friends at a playgroup. While the book features the words, children can sing along with the CD that adds a great element of interactivity.
Furthermore, the creators include all the classics such as Mary Had a Little Lamb, Ring-Ring 'o Roses and Hickory, Dickory, Dock to name a few of the nursery rhymes that are showcased in this book. Adding to the presentation is the colourful art that not only mirrors the TV series well but really helps at bringing Peppa and her friends to life and as a result, draw the readers in.
Needless to say, it's a very clever interactive premise and the only suggestion I would make to Ladybird is that perhaps in the future they could include a special app as not everyone has access to a CD player, particularly in this digital world. However for those with a CD player, Peppa Pig Nursery Rhymes Singalong Storybook with Audio CD is sure to be a favourite.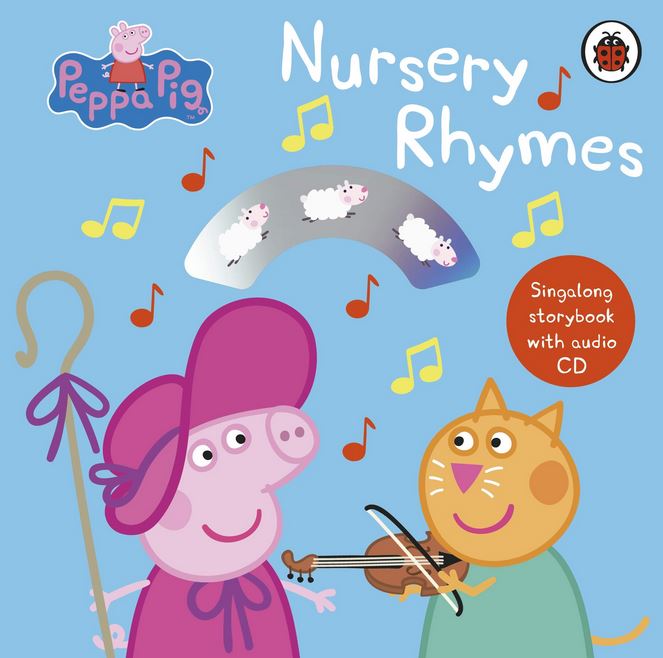 Book Details
Title: Peppa Pig Nursery Rhymes Singalong Storybook with Audio CD
Imprint: Ladybird
Published: 21/02/2019
ISBN: 9780241371626
Pages: 26
Dimensions: 185mm x 23mm x 185mm
Weight: 506g