Books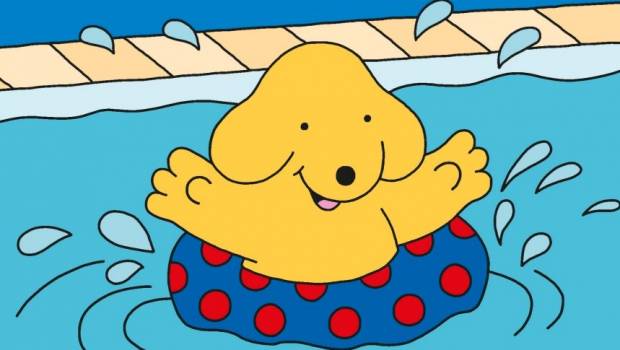 Published on April 2nd, 2018 | by Andrew Bistak
Spot Goes to the Swimming Pool Book Review
Summary: Go wimming with Spot!
The enigmatic Spot returns in Spot Goes to the Swimming Pool and as you can guess, it's all about our favourite yellow dog going swimming. Written by Eric Hill, the book starts with Spot's mum taking him to the swimming pool where he also meets his friend Tom who happens to be a crocodile and Steve, a monkey.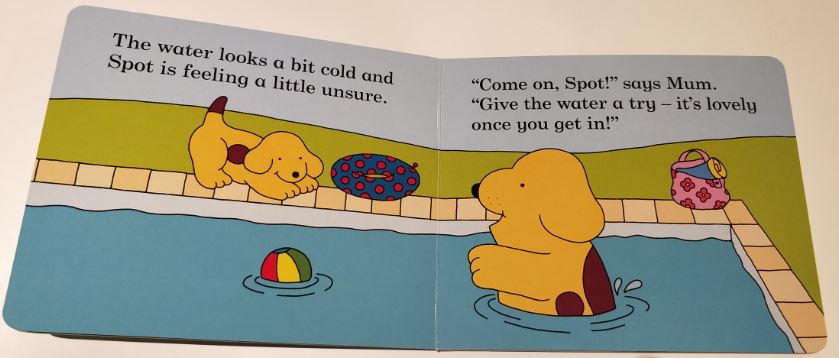 Although the water is a tad cold for Spot, once he gets into the water, he starts to enjoy his time at the swimming pool that eventually ends with our little dog being given an ice cream from his mum. Like other books from Eric Hill, this title targets young children that together with their parents or carers are taken on a watery adventure with Spot who gets involved in all sorts of entertaining antics.

Complementing the text is the colourful art that almost jumps out of the book and what children love about this character is that everyone is always happy and more often than not, it's also something that kids can mimic in the real world. It's also a well presented book and as its hardcover, it will definitely withstand young little hands.
Final Thoughts?
Spot Goes to the Swimming is a well-written and illustrated story about Spot going to the pool with his mother where he meets friends and afterwards has a treat which makes it quite relatable. It's a fun story with some superb art!