Books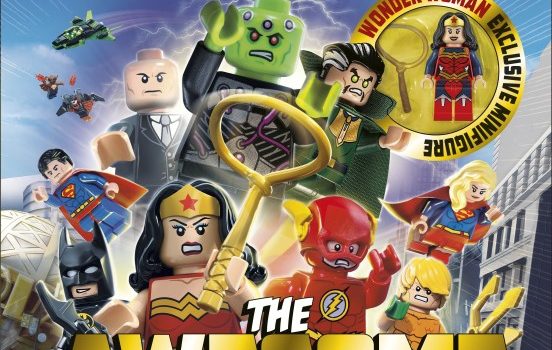 Published on October 23rd, 2017 | by Tony Smith
LEGO DC Comics Super Heroes The Awesome Guide Review
Summary: The LEGO DC Comics Super Heroes The Awesome Guide is indeed AWESOME!
When a book puts the word 'awesome' in its title, it's really setting itself up to fail, especially if it's not… you know awesome. Well thankfully this beautifully presented hardcover book from DK actually lives up to the word as Impulse Gamer checks out the LEGO DC Comics Super Heroes The Awesome Guide. In essence, this book is a who's who of LEGO characters from the world of DC Comics that is not only well written but is brimming with some colourful photos and art that almost jump out of the page.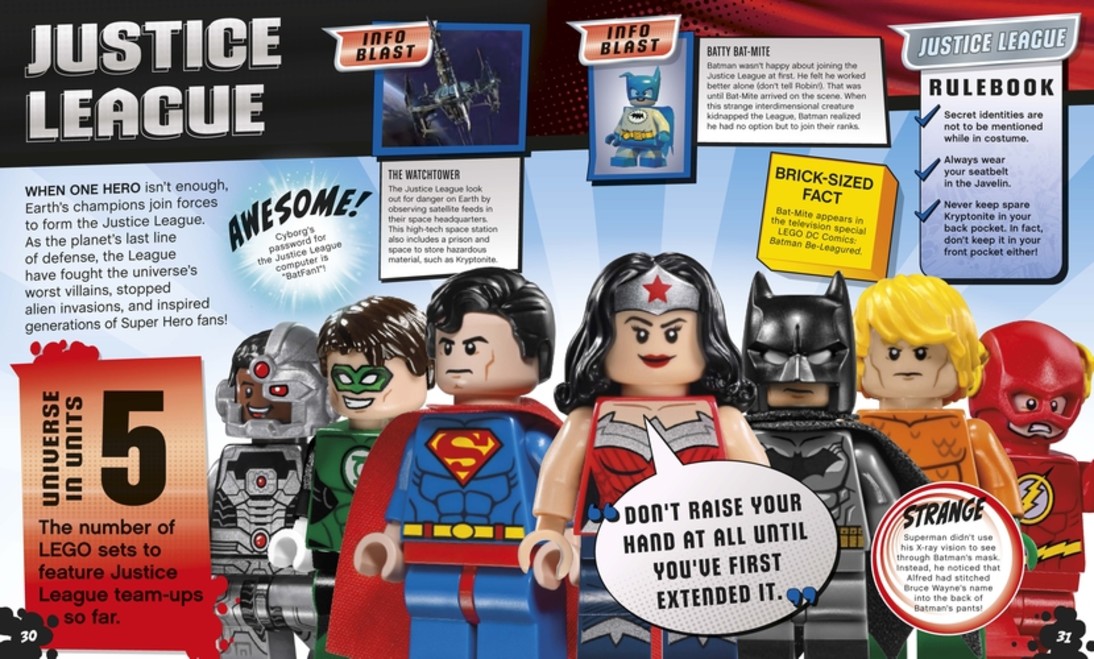 At 96 pages in length, this book showcases one of the best comic book universes around DC that has the greats such as Batman, Superman and Wonder Woman, not to mention villains like Captain Freeze and of course.. The Joker. Furthermore, this book celebrates the heroes and villains of DC Comics as it highlights its characters and takes the reader through some of their best adventures and origins of how they came to be. Oh… this hardcover book even has an exclusive Wonder Woman mini-figure which is almost worth the admission price alone.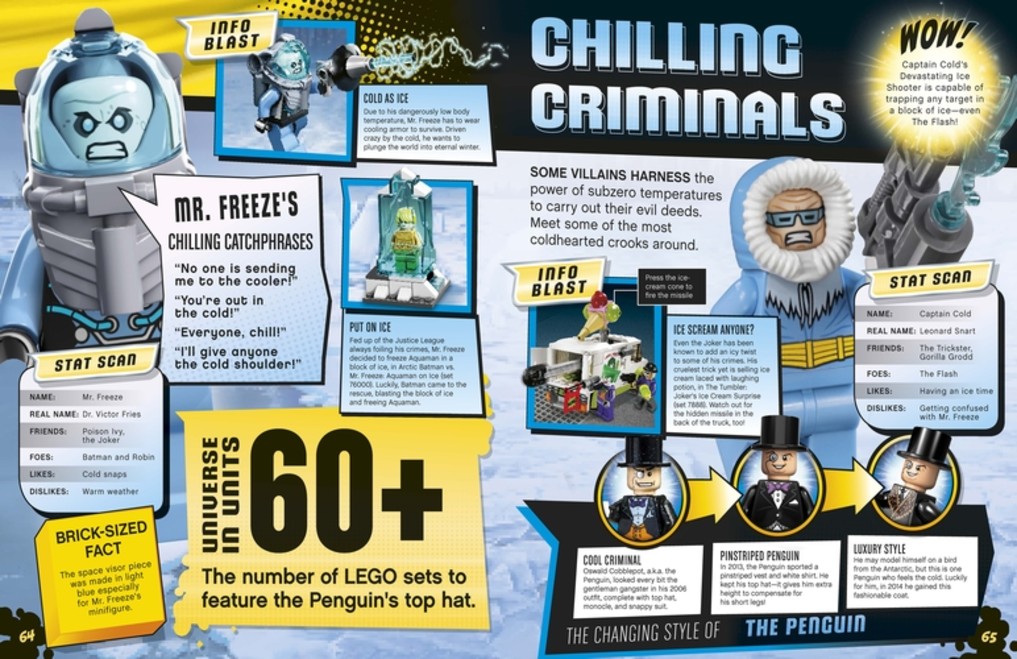 Like other franchises that have received a LEGO makeover, this book uses humour to help tell its story and it works on all levels such as the Cyborg's password for his computer. Given that, even if you are not familiar with DC Comics, the writers ensure that even newcomers will be welcome because it keeps everything simple and to the point. Add in fun facts, LEGO facts and bios on both heroes and villains and LEGO DC Comics Super Heroes The Awesome Guide is jam
packed with content… which is awesome!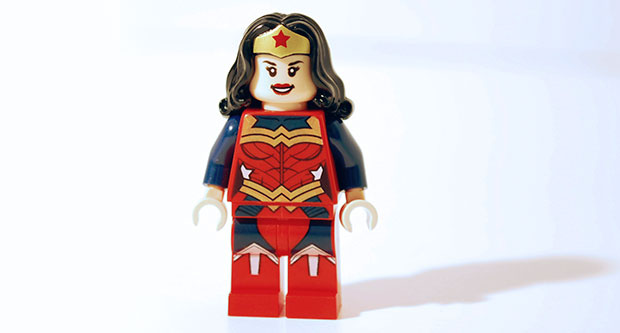 As the book is aimed at younger readers, older LEGO fans will still get a kick out of this book and will help in fine-tuning their collections. I was actually surprised at some of the different costumes of the heroes and villains, like Harley Quinn who has quite the wardrobe. As mentioned, the mini-figure included in this book is of Wonder Woman and it's one of her New-52 costumes which unfortunately didn't last too long in the comics. Nonetheless, it's quite a stylised costume and channels a battle armour like appearance. As this is a DC book, this figure will definitely become a collectible.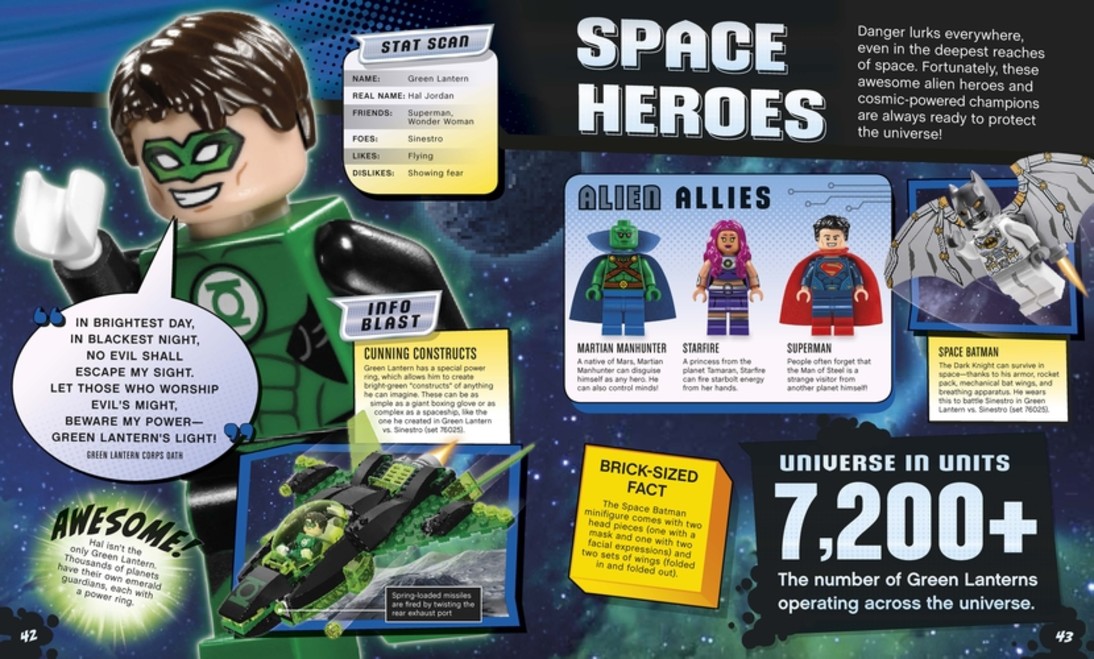 Final Thoughts?
LEGO DC Comics Super Heroes The Awesome Guide is a book that  can be enjoyed by both LEGO and DC Comics fans alike and is filled with some awesome images and fun content from this amalgamated universe. The text is informative and witty which really give you a great snapshot on this universe, including its colourful and diverse characters plus key moments from its history. Then you have the New-52 Wonder Woman mini-figure which is cooler than cool and is a great LEGO exclusive that I'm sure all fans will want to get their hands on.
So yeah, it is awesome and it is recommended!
Book Details
| | | | |
| --- | --- | --- | --- |
| ISBN: | 9781465460783 | Pages: | 96 |
| Size: | 228.6 x 276.225 mm | Age: | From 6 years |