Books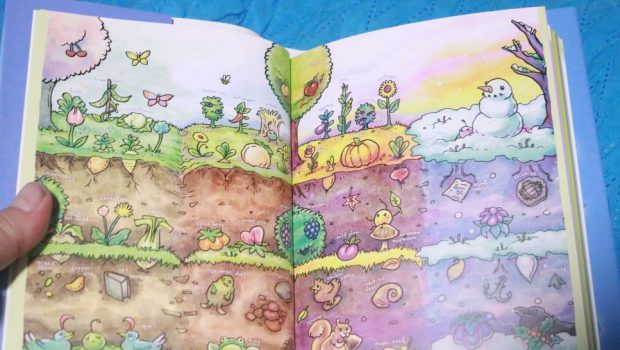 Published on June 13th, 2022 | by Tim Chuma
Stardew Valley Guidebook 4th Edition (2021)
Summary: Well worth having at hand if you are just getting into the game or have been playing it for a while and don't want to have the Wiki open all of the time or are on a system you cannot easily do that on. Also easier to avoid spoilers.
5
Worth a stardrop or two
ConcernedApe's Stardew Valley is famously a game made by just one person that both the blessing and the curse is that is both very open ended and also does not hold your hand as you go along. When I played up I ended up becoming quite directionless after a while as there is not really a defined goal other than the community centre as you can play it whatever way you want to play.
What I did end up doing when playing is keeping a browser window open with the Stardew Valley wiki, but that meant I had to tab out to look at stuff and that is not an option on some platforms and it is handy to just have stuff close at hand. Also having a direct references for the particular thing you are looking for does not run the risk of spoiling other things by accident.
The book is presented in a fun and bright way with the illustrations being very bright and well defined even if not exactly the same art style as the game. Sometimes it is good to have something different but it does still suit the game and you can tell what is meant to be representing.
There are some very handy features of the guide like the dust jacket that has a chart of all the residents of Stardew Valley including what gifts they like/love/do not like, their birthdays and if they are a romance option. It did go "Arrrgh!" when I saw the chart that had the opening and closing times of various shops in the village as that would have saved me running across the map to find it closed every time.
What this book is great for is looking into parts of the game you need to go deeper into or need a specific thing to find out about. I had seen bits and pieces on Ginger Island and more advanced parts of the game but have not been to that area myself. This is a game that some people have put hundreds of hours into so that would benefit more advanced players in that area.
For me the most valuable sections where the chapters on farming and the crafting and cooking as I had not know a lot of things and ended up making heaps of mistakes including making the wrong type of sprinklers. I hardly ever reset a day when I am playing so I usually just let things ride. I do remember having the one save file for Skyrim for an entire year once.
While it does show that you can upgrade your tools, the main ones I have ended up using are the pickaxe, the watering can and the axe. Having a better watering can saves a lot of time and effort. I don't even know why they have an option to upgrade the garbage can but that is beyond the scope of this review.
The pages with what is required for the community centre bundles would be pretty handy when you come across stuff and are not sure if they are needed (always check the travelling cart as they often have stuff out of season). The event guides are also good as otherwise you will end up being on the day of the event and not know what to do such as the one when you are expected to bring something to contribute to a soup and not told so beforehand.
With the guide you can be more informed and still play the game the way you want, but it helps you feel confident you can look up things when needed and decide what you want to do from that. Some people do have perfectly designed farms and specific things they want to achieve, others just want to be a blueberry mogul.
A perfect book for the Stardew Valley fan or someone who is just starting out with the game and wants to know more about it.
Book details:
Based on Stardew Valley 1.5.4 written in March 2021
Illustrated by Kari Fry and written by Ryan Novak
Format: Hardcover, colour, 288 pages
Publisher: Fangamer
Price: $69.95 AUD
Review copy provided by PixelCrib
Contents:
Chapter 1 – Getting Started
Chapter 2 – People & Places
Chapter 3 – Farm Life
Chapter 4 – Crafting & Cooking
Chapter 5 – Fishing
Chapter 6 – Mining & Adventuring
Chapter 7 – Community Involvement & Advanced Goals
Chapter 8 – Appendix & Farmer's Almanac
Gallery: