Books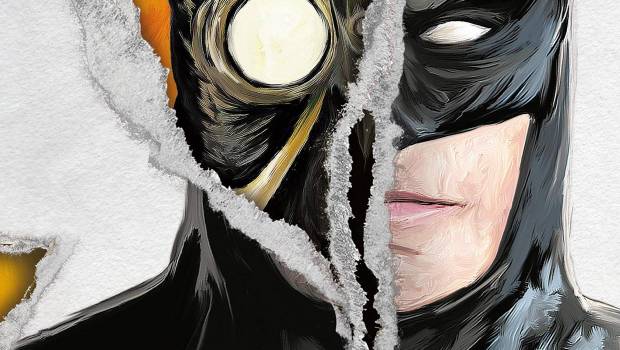 Published on January 29th, 2020 | by Alex Novus
Batman: The Court of Owls Book Review
Summary: Batman: The Court of Owls is an engaging novel from start to finish about one of Batman's most dangerous adversaries
Based on the hit story from the comics written by Scott Snyder (Justice League), we get another Batman novelisation that manages to re-work the original format into a novel that adds a clever twist to the history of Gotham City about a clandestine society who have been the puppet masters of this city. It also introduces a great new villain or villains for Batman who are definitely different from his traditional Rogue's Gallery of The Joker or Mr Freeze.
Beware the Court of Owls, that watches all the time
Ruling Gotham from a shadowed perch, behind granite and lime
They watch you at your hearth, they watch you in your bed
Speak not a whispered word about them, or they'll send the Talon for your head
Having read this novel, it does target new readers to the Batman universe, particularly those who like reading books opposed to comics or graphic novels. However long-time Batman fans will still enjoy this novelisation as it builds upon the original premise that author Scott Snyder built which is a fascinating history of Gotham City that includes wealth, power and murder… and then you throw the Dark Knight into the mix and how does the Wayne family fall into all this?
Add in the supporting cast of Batman and Bruce Wayne such as Nightwing plus Batgirl and you have everything you need of a good Batman story, including mystery which is laden with action, drama and a healthy dose of intrigue and of course… murder! Needless to say author Greg Cox does an excellent job at capturing the world and 'feel' of Batman, especially that secret society which controls Gotham from behind the scenes and if you don't comply, you suffer the deadly consequences from the courts assassins, the Talons.
While the Court of Owls have appeared to be relatively dormant (or just clever) in modern Gotham, The Dark Knight has been investigating a string of disturbing murders with its evidence pointing back to this organisation. As a result, the Court use their tremendous wealth and resources to try and prevent Batman from coming too close. Without spoiling the story, it's quite a gripping story, particularly to hose it affects our hero, both physically and psychologically.
Furthermore, I enjoyed that this book felt like a detective story as you get inside the mind of Batman who is trying to piece together all the clues, particularly that catalyst. This catalyst was a student called Joanne Lee who has gone missing after researching a historical figure of Gotham called Percy Wright and was also known as the Owl. As a result, Batman is attempting to find Joanne before the Talons find in order to silence the information she has uncovered. The author also takes the writer back to the past of Gotham which includes Percy and his lover Lydia which adds to the overall world-building of this story. It also doesn't help that the Bruce Wayne is also unwittingly part of the wealthy socialites who are members of the Court.
Final Thoughts?
All in all, Batman: The Court of Owls is an enjoyable novel from start to finish that I finished in just a few days. I literally could not put this book down, especially with all its intricate twists and surprises that I encountered along the way.