Books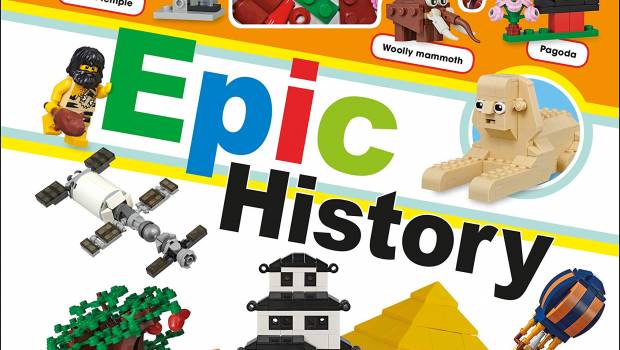 Published on May 15th, 2020 | by John Werner
Lego Epic History Book Review
Discover the history of the world and get inspired to build with the new "Epic History" book from Lego. You'll discover and learn amazing things about human history and how to make it out of Lego as you travel through time with every turn of the page. "Epic History" is a fun and colourful look at the amazing discoveries and cultures from the last million years, perfect for young children and Lego buffs alike.
Like most kids, growing up and building with Lego was one of my most treasured pass times, and one that I still enjoy to this day. Yet, despite what many people might think, you are never too old to play with Lego, just like you are never too old to learn something new, even if it is ancient history. Pun intended. "Epic History" is that perfect balance between fun, educational learning and further developing creativity and imagination, making it a perfect resource for Lego lovers and parents who want to teach their children about world history. Regardless of your Lego skills or your interest in world history, this book really does offer something for everyone.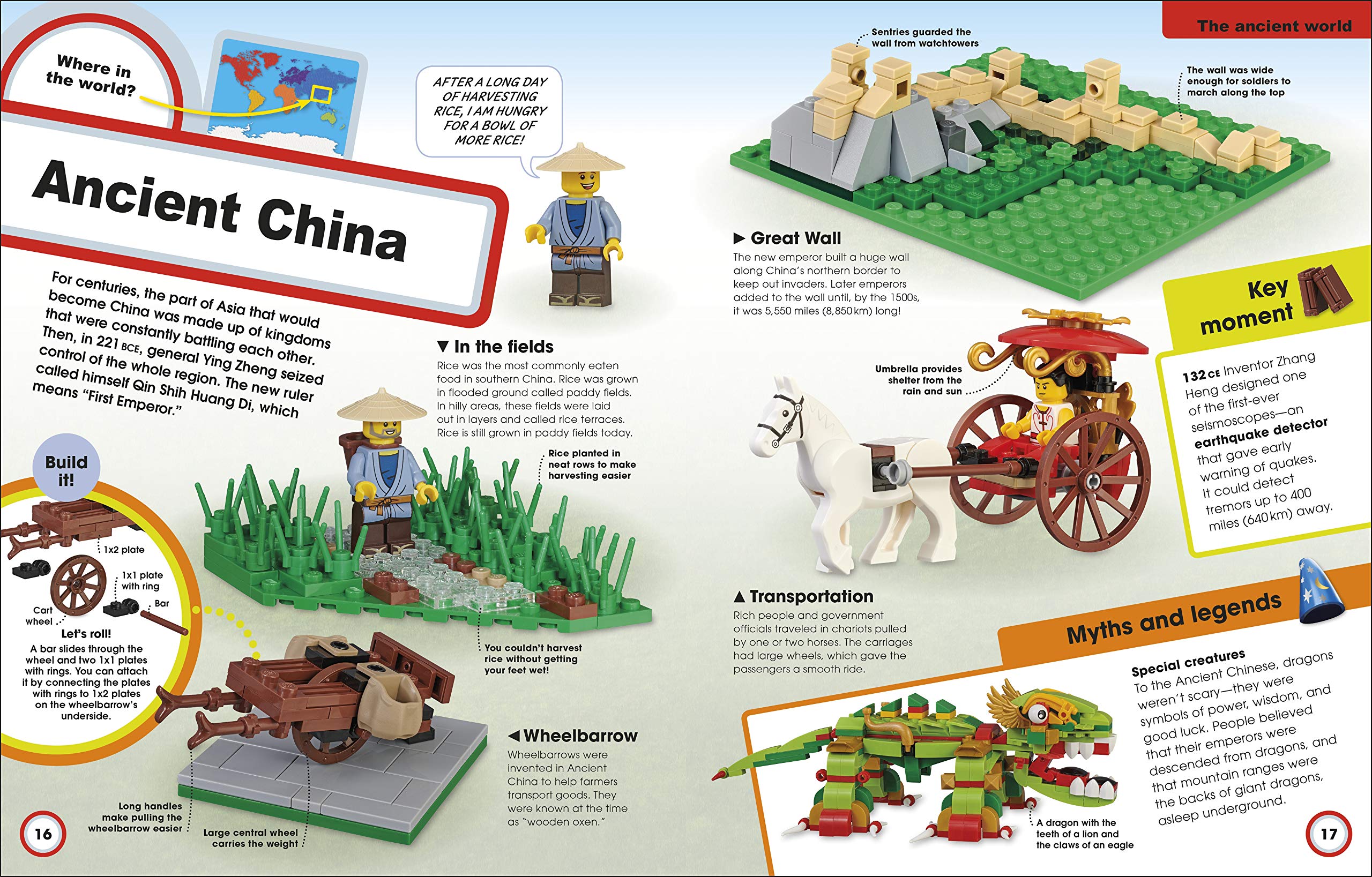 Starting at 1 million years ago with the discovery of how to make fire, "Epic History" is a timeline of important historical events, facts, and discoveries, leading right up to when Tokyo was named the worlds biggest city in 2019. Along the way, "Epic History" takes its readers through over 30 different historical time periods, including but not limited to: Early Humans, The Middle Ages, The Aztec Civilization, The Industrial Revolution and The Space Race. In summary, this book is a celebration of the amazing cultures and discoveries that we as humans have made in the last million years. Parents will be thankful to know that "Epic History" shines a positive light on our past and avoids grim topics such as major conflicts, world wars, and death. Nothing in this book would be considered inappropriate for young minds or culturally insensitive towards those with strong beliefs. Like Lego itself, "Epic History" is about showing what we are capable of building and the good it can bring to the world.
Whilst history is fun and exciting, "Epic History" takes it one step further thanks to Lego. Every page of this book contains inspirational ideas for making your own history-themed Lego models and tips on how to build them. This is really helpful for those who are still quite new to building with Lego or those who want to take their skills to a new level. What I personally love about this feature is that not only are you shown how to make cool things like the Trojan Horse, but you also get detailed historical information about what it was used for and why particular Lego bricks were used to make it look more authentic. It is this level of creativity and attention to detail that will really inspire young minds to develop skills that are vital for children of their age such as fine motor skills and perception.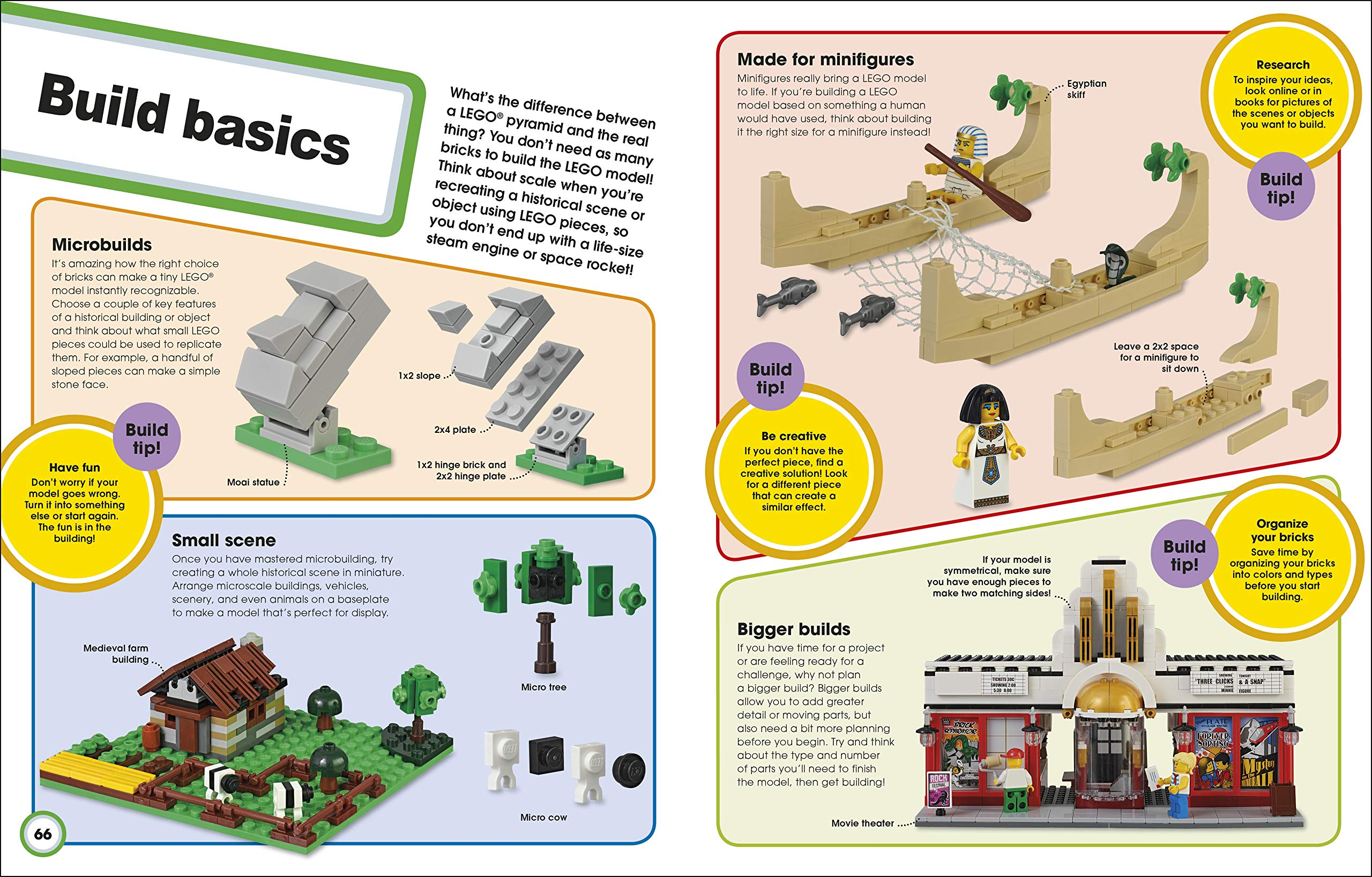 On a more personal note, I'm quite impressed with the various time periods that have been selected for this book. As you would expect, there are quite a many well-known time periods such as Ancient Egypt and The Wild West, but there are a few lesser well-known historical periods that are just as important included in this book. One of which is The Silk Road, the period of time when massive trade routes when developed between the east and west nations, leading to a new age in global commerce. Even though I am already familiar with this moment in time, I was still impressed with how much I was able to learn from this book on that topic alone. I was even inspired to try building my own fleet of miniature trade boats that were shown in the book. Once again, I'm impressed with how much this kid's book has even inspired me to build more with Lego.
Without a doubt, the highlight of the "Epic History" book is the four unique mini Lego models that are included within this book. Readers will be able to build a Woolly Mammoth, a Greek temple, a Japanese Pagoda and a rocket launch pad. Each model is very simple but still an enormous amount of fun to build and play with. The instructions included in the back of the book use very common Lego bricks, making it easy for people to make their own versions from their own Lego collection. I am particularly fond of the Woolly mammoth and had a bit of fun letting him rampage through the other buildings included in the book.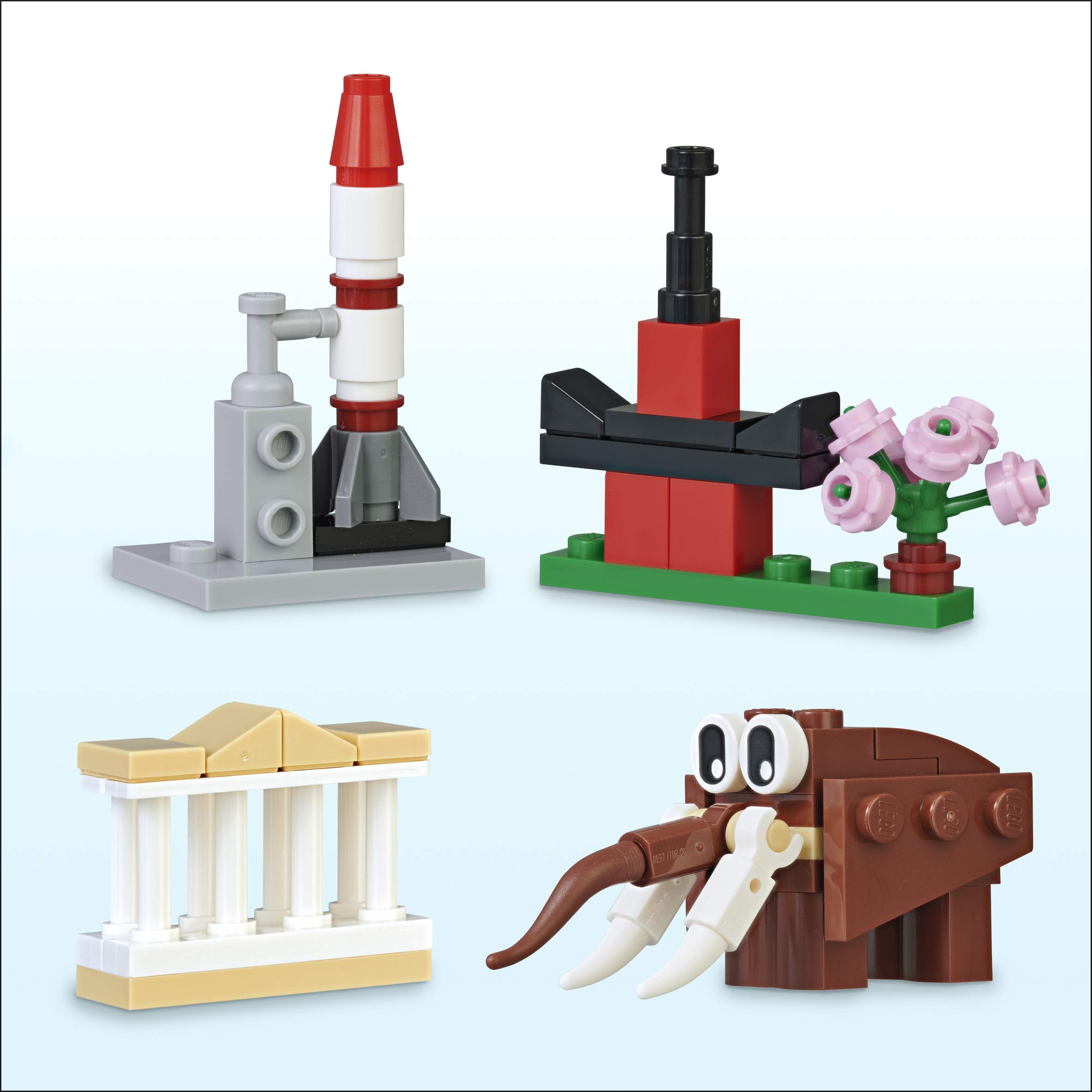 Final Thoughts
"Epic History" is an informative collection of all of the fun and exciting moments from human history brought to life with the joy of Lego. Regardless of whether you are a parent trying to teach your children something new or if you are a Lego enthusiast, this book has something for everyone of all ages and walks of life. I can quite easily see this book being a useful tool in helping parents to bond with their children whilst learning something new. I'm very impressed with how this book has both a glossary section and a building guide that shows what bricks to use when building historical themed models. I strongly recommend this book to anyone who wants to teach their kids about history or those looking to develop their Lego skills.