Books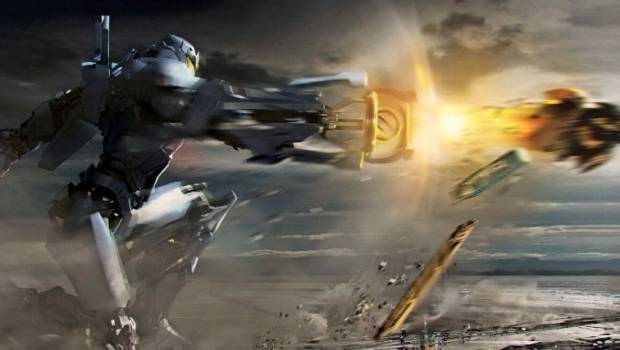 Published on April 4th, 2018 | by James Wright
The Art and Making of Pacific Rim Uprising
Written by Daniel Wallace with a foreword by Steven S. DeKnight, this well presented book by Titan is a celebration of the blockbuster film PACIFIC RIM UPRISING. In essence, this 150-page hardcover takes the reader into the creation of this film with some stunning artwork from its design plus images from the film.
The book itself is split into four main sections that include Crossing the breach, A Postwar World, Defending Humanity and Alien Invasion. Further to this and as mentioned, we get a foreword by writer/director Steven S. DeKnight who explains how he became involved in the film, including its direction plus a short section at the end of this hardcover called Uprising which teases a third installment of this franchise.
Given the amount of information and images (designs, paintings, illustrations, pre-production and production photos) included in this book, it's not only informative but gives the reader a great snapshot into how this film was made and how it evolved from the original 2013 story. It's definitely a journey and almost a chronological account that made it quite an enjoyable read.
The first part of this hardcover showcases the main characters in the film such as protagonist Jake Pentecost who was played by John Boyega (Star Wars the Force Awakens) to Ranger Nathan who is Scott Eastwood and the son of Clint Eastwood, the legendary actor and director. These character bios give the reader a sneak insight into the psych of these fictitious people and basically what makes them tick and a brief history about them.
However my favourite section in this book is about the Jaegers themselves, these giant-mech or Gundam like robots that have parallels to those Japanese cartoons of the 1980's. The illustrations and paintings of these giant robots is brilliant as they almost jump out of the page at you. These Jaegar bios showcase the individuality of these machines, including how they move, their weapons and affiliated countries. It's quite fascinating.
Then you have the awesome illustrations of the Kaiju, these dangerous monsters that have now invaded our world. The book does a decent job at giving the reader just enough information about these creatures, including their origins from idea to film and their battles against the Jaegers. Even though the Kaiju look horrifying on the big screen, they are equally as frightening in print and probably more so, as they are just stills of this fearsome ancient beings.
Final Thoughts?
If you're a fan of the film, Pacific Rim Uprising, this book from Titan is the perfect companion that celebrates the core of what this universe is about and more importantly, it shares some stunning images that makes this title the perfect coffee table book.
Recommended!
Gallery