Books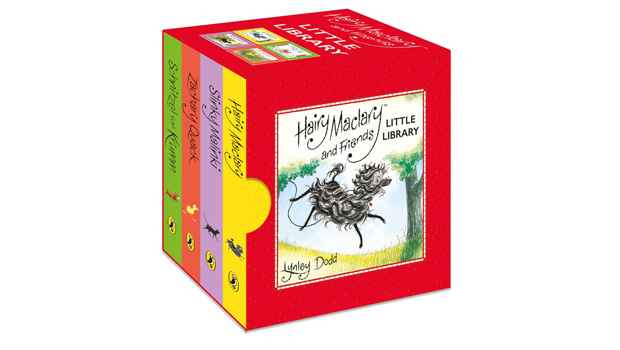 Published on July 2nd, 2017 | by James Wright
Hairy Maclary and Friends Little Library Review
Summary: Hairy Maclary and Friends Little Library is the perfect book to get young children introduced to the colourful adventures of Hairy and friends by author Lynley Dodd
These gorgeous little book for younger readers is by Lynley Dodd includes four small (9cm by 9cm) hardcover books in a little slipcase featuring everyone's favourite dog, Hairy Maclary. Within the slipcase of Hairy Maclary and Friends Little Library, the four books include Schnitzel von Krumm, Zachary Quack, Slinky Malinki and Hairy Maclary. Each of the books focuses on a particular animal and a day in their life which features short sentences and colourful artwork.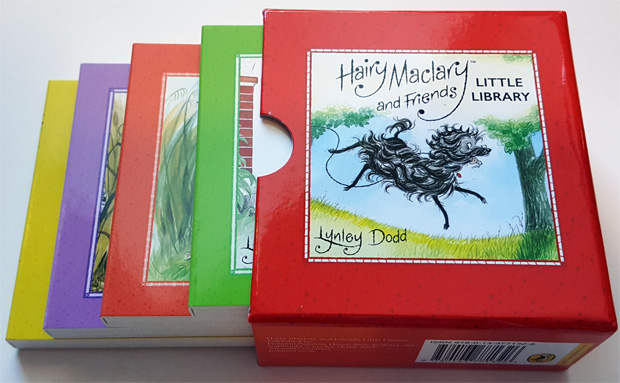 Schnitzel Von Krumm looks like a Dachshund who likes chasing birds, climbing trees and at the end of his day snoring in his basket. He's actually a lot like our dog Ruby! Next up is Zachary Quack who is obviously a little yellow duck and he likes whirling in the water, hustling dragonflies and finally snoozing with his friends which includes Hairy himself. Although the books are relatively short, they give a fun and colourful snapshot into their lives.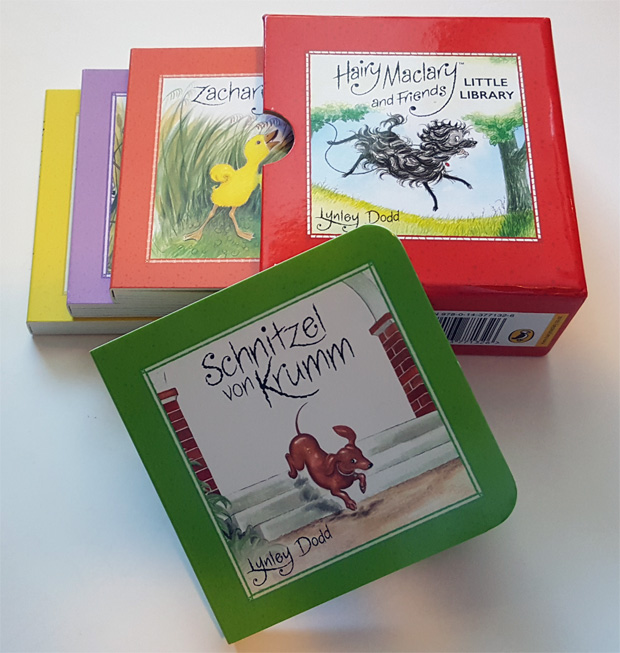 Book three is Slinky Malinki who is a black cat and like the other animals, she likes chasing leaves, prowling at night and at the end of the day hobnobbing with her friends. The final book is about Hairy Maclary himself who loves trotting to town, sniffing rubbish in bins, bothering cats and dozing in the shade during the day. Not only are these four cute little books well-written but they are beautifully illustrated and will sure become a favourite of your child's book collection.
Recommended!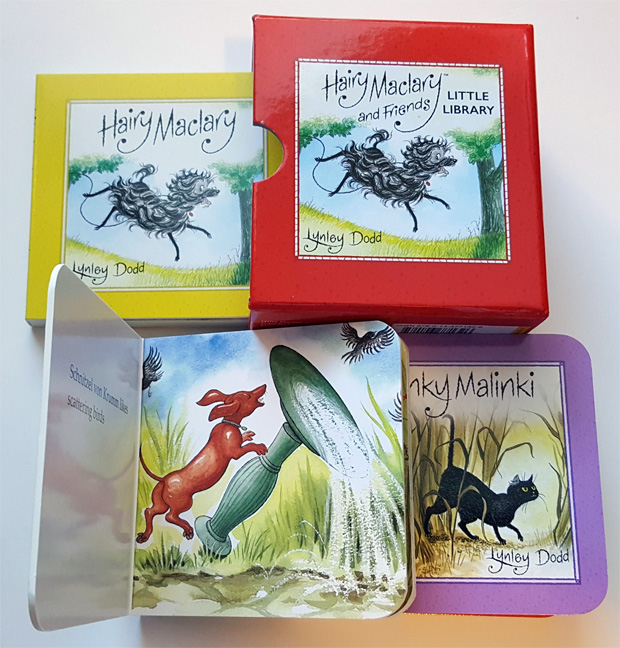 Book Details
ISBN:9780141332277
Category:Baby books
Format:Board book
Publication Date:02-08-2010
Language:English
Series:Hairy Maclary and Friends
Publisher:Penguin Books Ltd
Country of origin:United Kingdom
Pages:12
Dimensions (mm):100x93x52mm
Weight:0.34kg