Books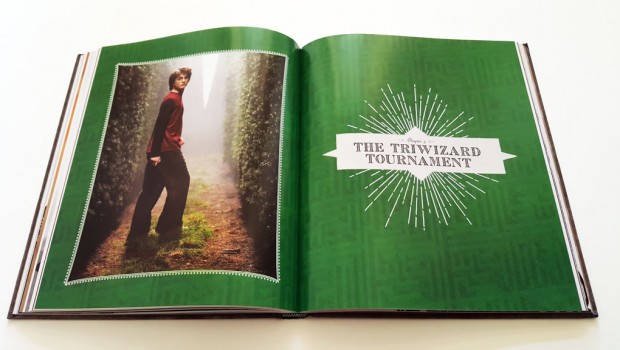 Published on October 24th, 2015 | by James Wright
Harry Potter The Character Vault Book Review
Summary: Harry Potter The Character Vault is a beautifully presented book that takes the reader into the world of the Harry Potter film franchise
This amazingly well presented book by Jody Revenson who is a true scholar from the School of Hogwarts takes the reader on an wondrous journey into the colourful and magical world of J.K. Rowling's Harry Potter. Also, if the name Jody Revenson sounds familiar that's because she wrote the Creature Vault and Magical Places that took the reader behind the scenes of the entertaining and very popular films. With that said, Harry Potter The Character Vault also bridges the world of the films and the books by including never before seen photos and sketches of the characters, their costumes and even wands plus other iconic items from the franchise.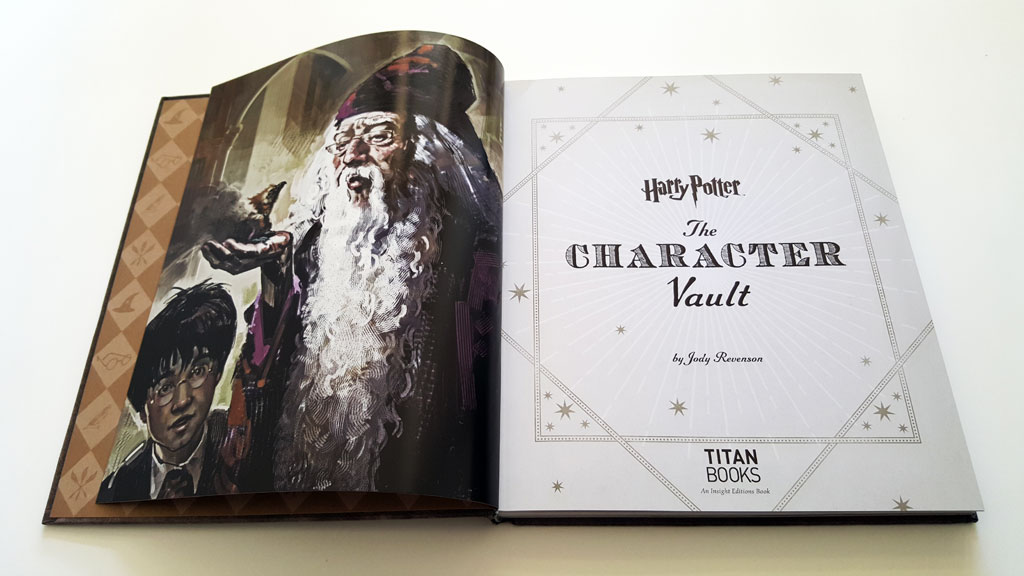 So the first thing that you notice about this book is its high production values that actually looks like it is out of some library that you would find in the halls of Gryffindor and I really loved the "gold" embossed cover which features Dumbledore, Harry Potter, Ron Weasley and Hermione Granger on the front. This hardcover book that boasts 208 pages is also split into easy to read sections that showcase all eight films from the franchise in well crafted chapters.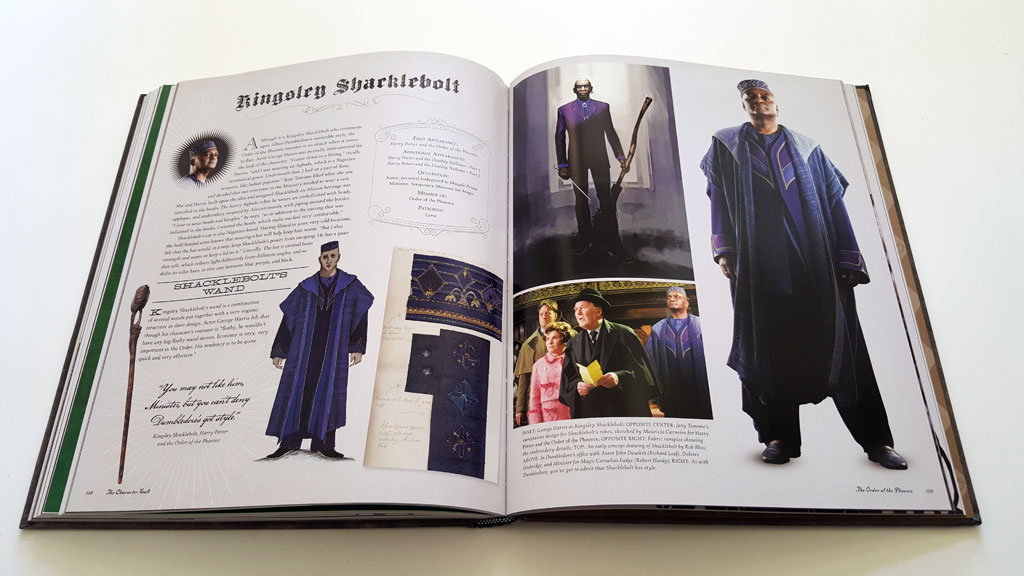 These chapters include Hogwart Students, Hogwarts Staff, Student Robes & Quidditch Suportswear, The Twiwizard Tournament, Celebrations, The Order of the Phoenix, Dark Forces, Ministry of Magic and finally, Families. There are even expert interviews to complement the photos which adds to the overall enjoyment factor of this tome. However what I enjoyed about this book was seeing the costumes transfer from drawing to pre-production and finally the complete item that we saw in the movies. It's quite a remarkable process.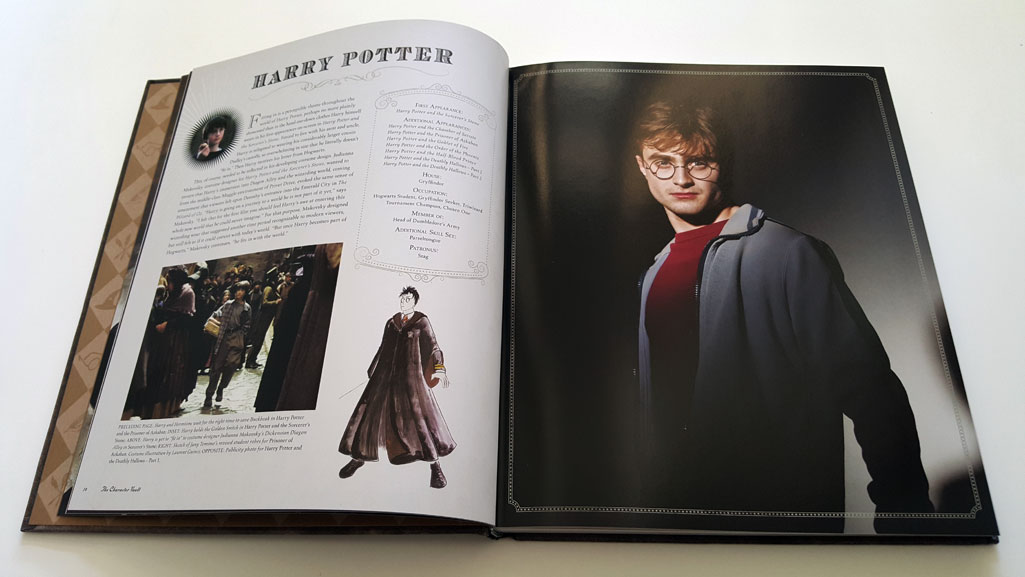 Another highlight of Harry Potter The Character Vault is the amazing photography included in the title which makes the information come to life. The book even contains two bonus posters that include The Order of the Phoenix and the Death Eaters that will make any Potter fan scream with glee.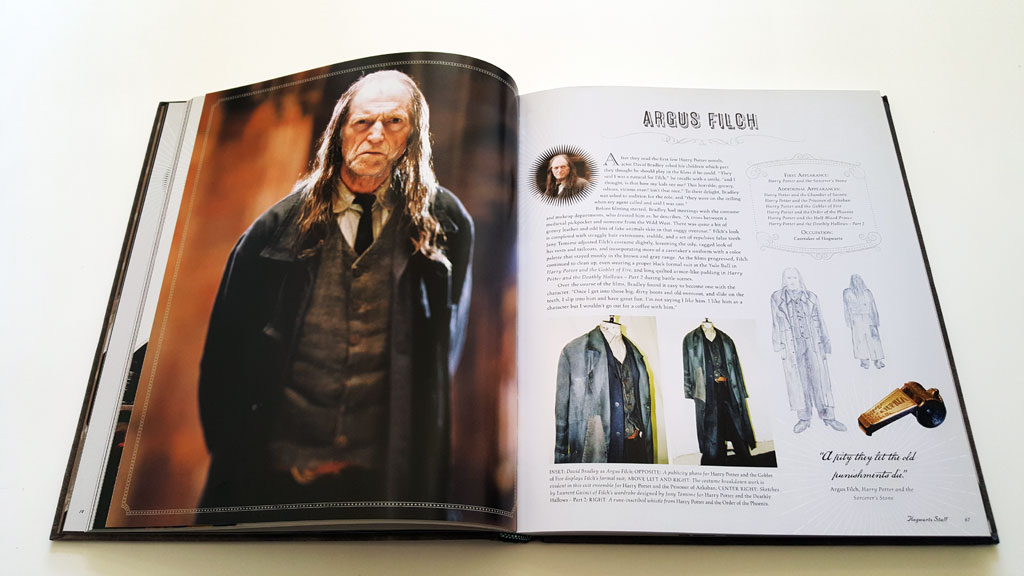 Revenson even takes the reader behind the scenes on how the actors were made to look like their characters that include false teeth and other prosthetics to assist in the transformation process. Add in some great quotes and a bio on the characters such as First Appearance, Additional Appearances, House, Occupation, Member Of, Additional Skill Set and Patronus… and you have everything you need to upskill any good Harry Potter Muggle. All in all, it's a must read book filled with some gorgeous visuals.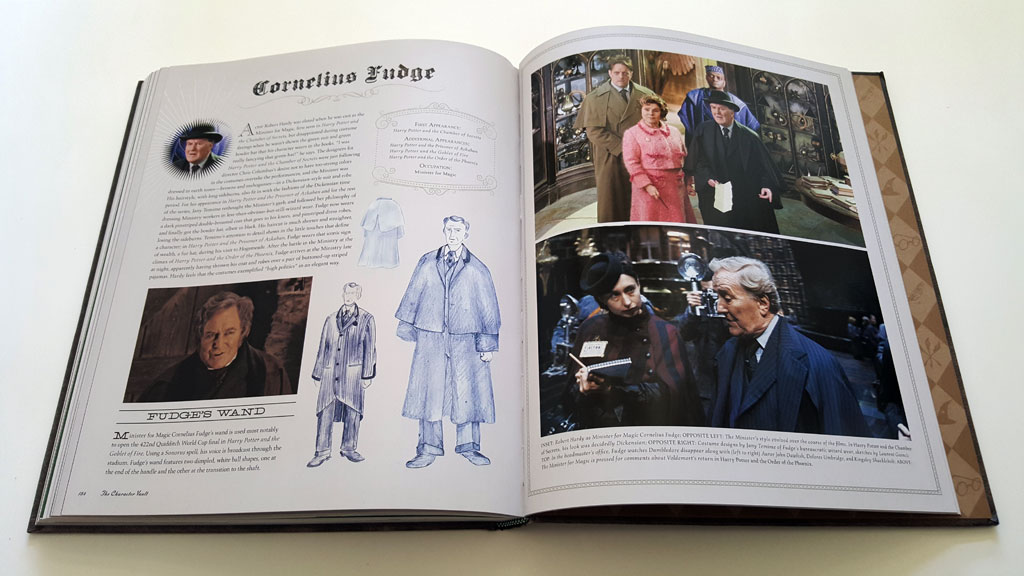 Final Thoughts?
Even if you're not a Harry Potter fan, Harry Potter The Character Fault is a great read for people interested in film making and costume design because of the illustrations and processes used in the creation. However for Potter fans, there's a whole wealth of information about Harry, Hermione and Ron plus all the other characters who helped cement this franchise as one of the most popular films in modern cinema.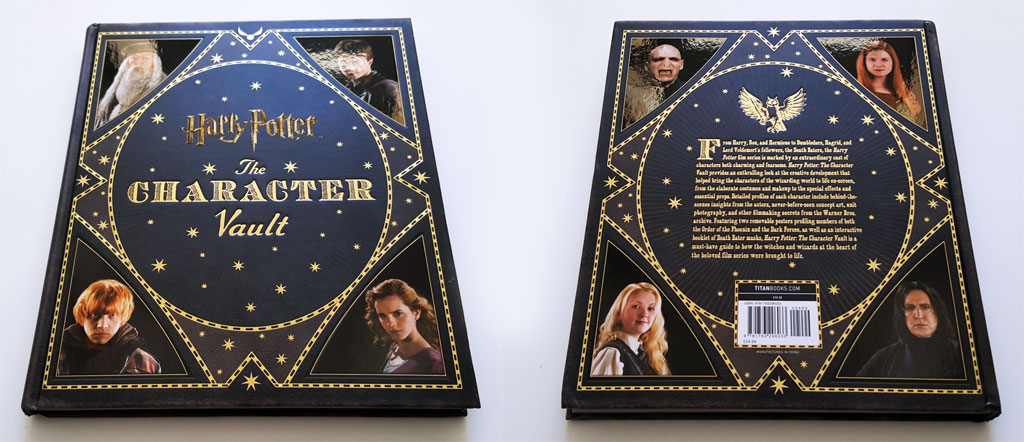 Highly Recommended!