Books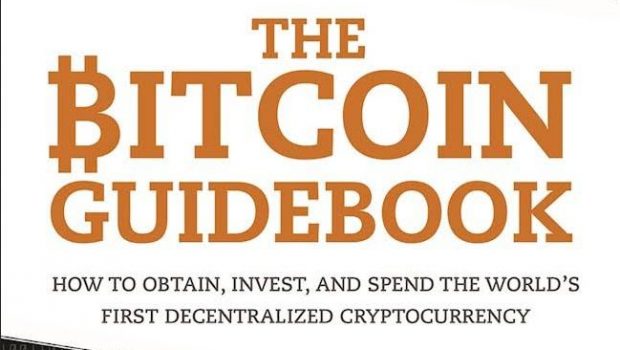 Published on November 12th, 2016 | by Admin
The Bitcoin Guidebook Review
Summary: The Bitcoin Guidebook is everything and I mean EVERYTHING you ever need to know about this cryptocurrency!
If you ever wanted to know what Bitcoin are about then you have come to the right place with The Bitcoin Guidebook which is a very well-written book by Ian DeMartino and published by Skyhorse. This internet currency (or crypto currency) has been explained to me before but I could never get my head around it, especially when it comes to blockchain technology.
Thankfully the author helped demystify the cloud that surrounded Bitcoin technology for me and also highlighted the importance of this revolutionary new currency that no one owns or can shut it down. So what is Blockchain Tehnology? DeMartino easily defines the technology involved in Bitcoin and links it to relevant examples and descriptions to help get your head around it… so no spoilers here!
The book also takes the reader on a historical journey about Bitcoin such as how it started, where it is today and what the future may hold. It even touches up the controversies of this unregulated currency as no one controls it which does make Western countries quite nervous of the potential repercussions. The title also touches upon the places this currency can be spent.
So if you want to find out how to buy and even trade Bitcoin, The Bitcoin Guidebook helps point you in the right direction, including other types of Bitcoin and some of the main people involved in its creation and expansion. This is great for people looking to invest in this currency because it has increased in value over the years. The last chapter of the book sums up this new internet currency well, including where it may lead us.
Final Thoughts?
The Bitcoin Guidebook is a great book that really explains the phenomenon about Bitcoin in easy to understand language, real-world examples and more importantly, where to get started. Given that it's an unregulated currency, it may seem quite mysterious and some believing it verges on the dark web but Ian DeMartino helps demystify what Bitcoin are and more importantly, what it means to the world itself.