Books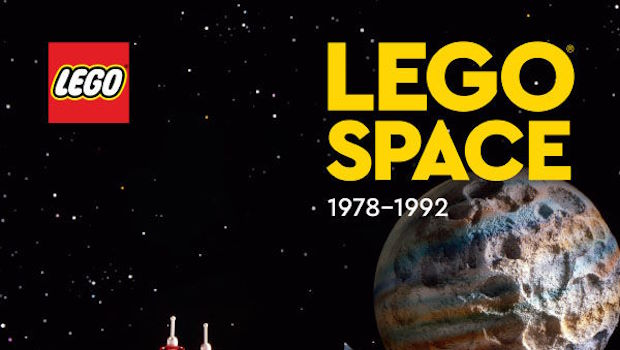 Published on November 19th, 2023 | by Chris O'Connor
LEGO SPACE: 1978-1992 Book Review @LEGO @DarkHorse
Summary: Take a step back in time to some of the early fan favourites in the much loved LEGO series and also take a look behind the scenes at how they came to be.
LEGO has grown to be such a huge part of many peoples lives from childhood all the way through to adulthood that it can be easy to forget the humble beginnings. Before all the big franchise collections (such as Star Wars and Marvel)… LEGO sets had their own themed collections and one of the most iconic was the Space set.
If my memory serves me (and that's a big if, not just because we are talking around 40 years ago)… I believe my brother got the big lego spaceship (I think it was a Christmas gift and I chose the Castle). It was a cool set and provided hours of fun. I believe he still has the parts, now mixed with other sets from over the years… but that's part of the fun of LEGO it can be mixed and matched, put down for some time and picked up with renewed interest even many years later.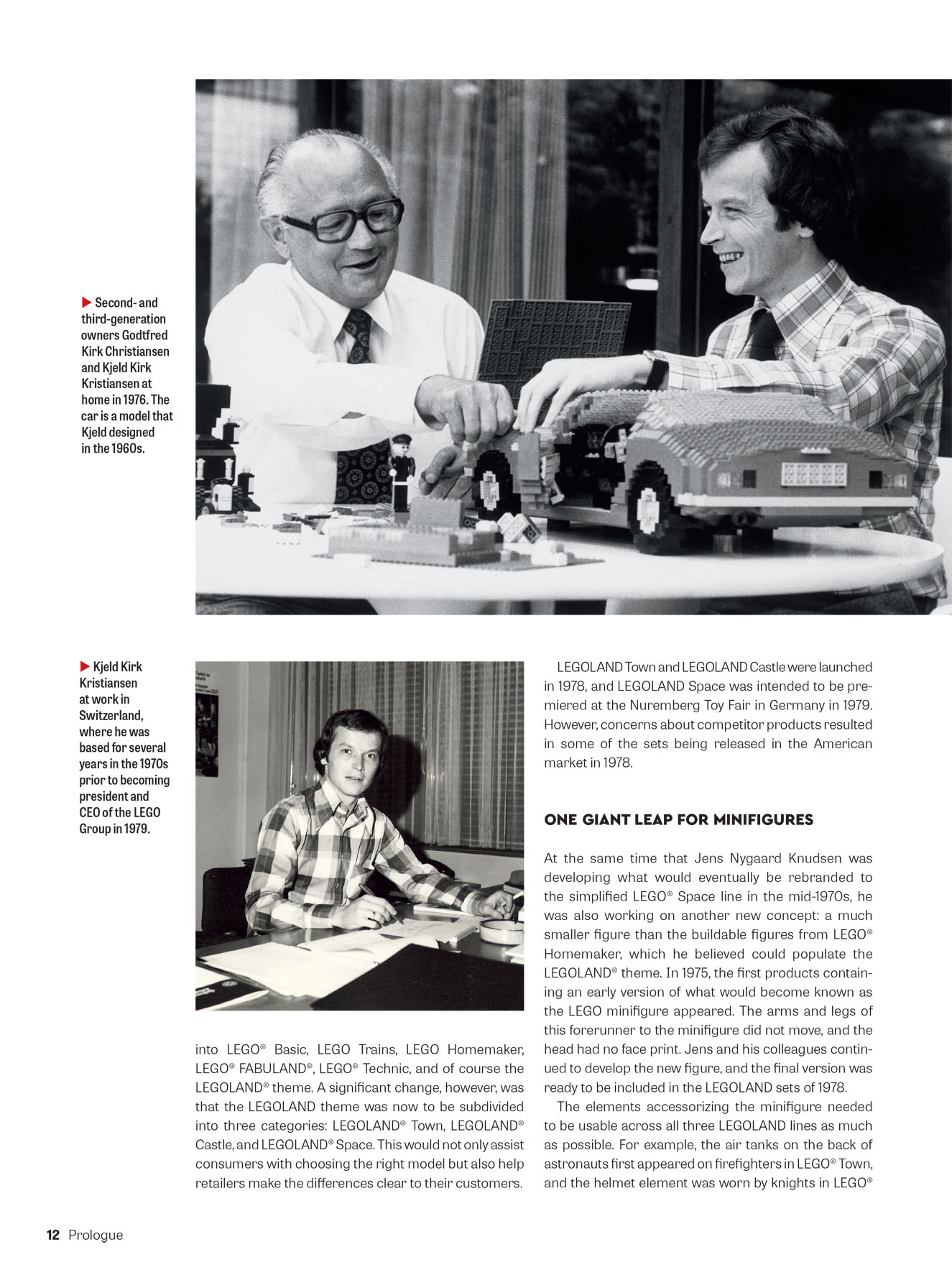 LEGO SPACE: 1978-1992 starts by taking us all the way back to the birth of LEGO… ie before it was the plastic bricks we know and love today. Some of you have no doubt watched a documentary (or two) on the history of LEGO, how it grew from a wooden toy company to the familiar bricks we play with today. This combines that information and some absolutely lovely behind the scenes images to really flesh out the story of LEGO… how it came to be and some of the early influences. It's quite fascinating and extremely well presented.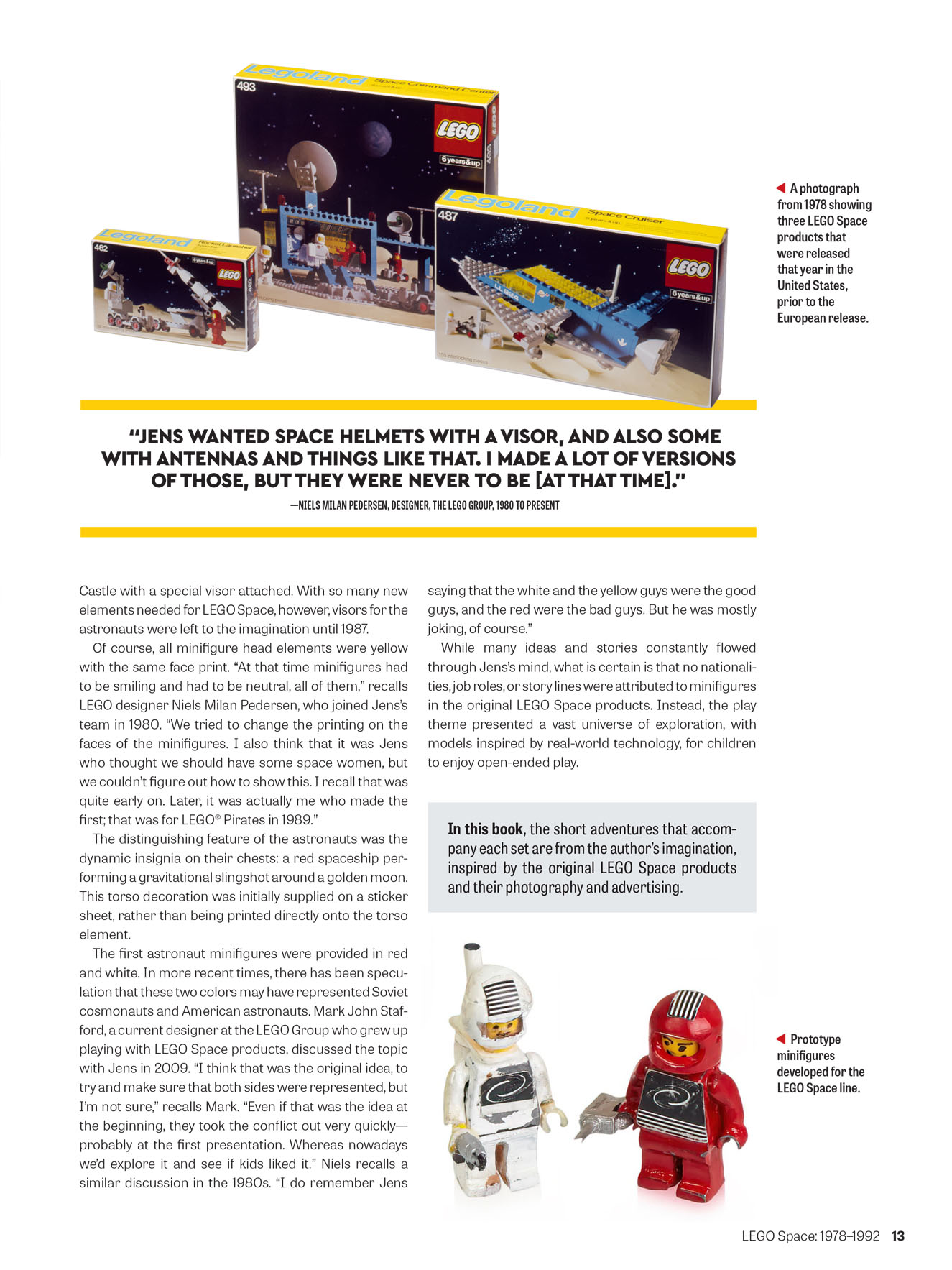 Now when I say lovely behind the scenes images… I mean generally the images are excellent… but what particularly caught my eye is the images of how they would set up the LEGO for promotional shots, the little (relatively speaking) lighting stages, the backdrops and so on… because let's face it… the images of the LEGO sets often did a big part of the imagination sparking, the inspiration for which set we wanted (or at least which one was first on the list of next sets to get).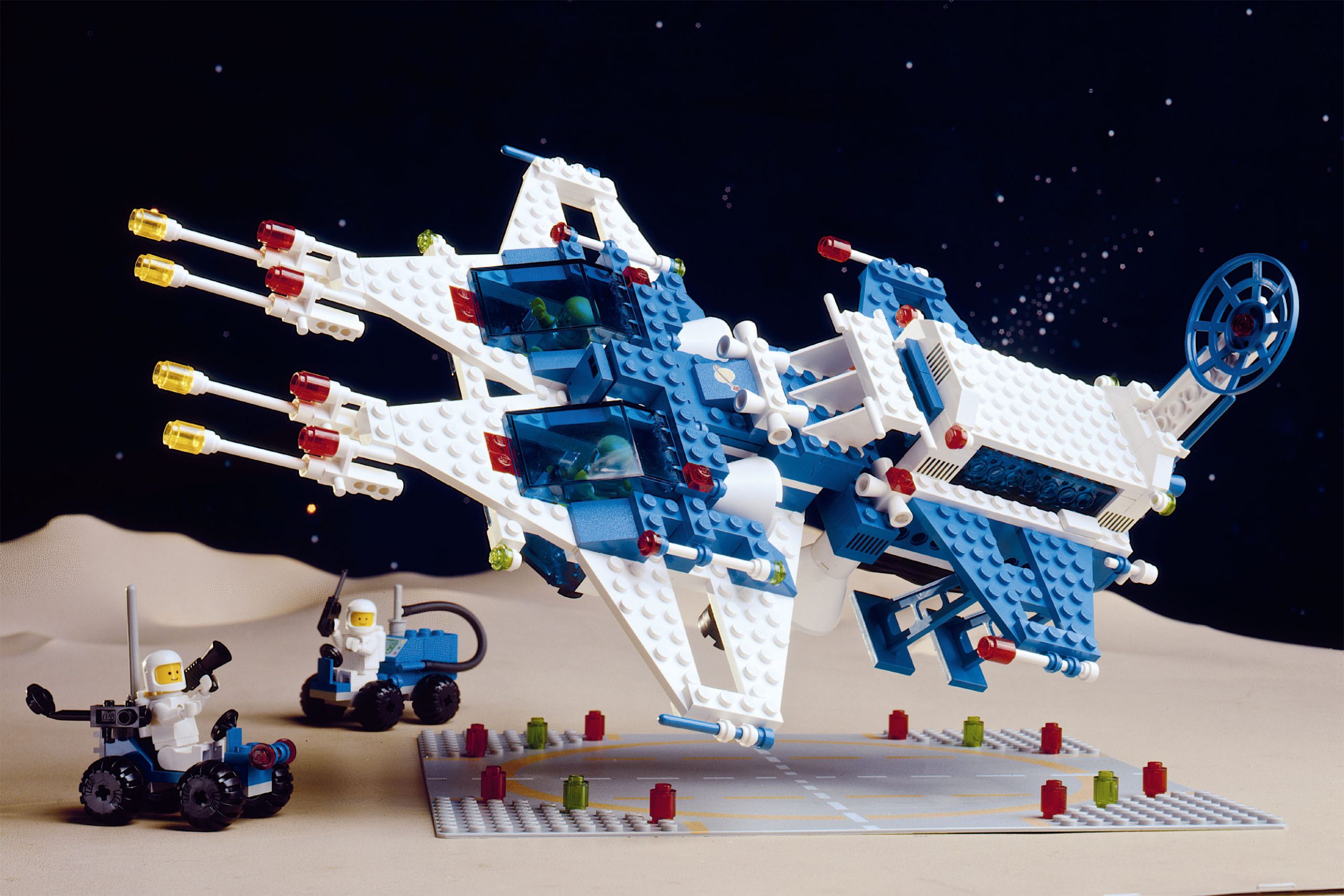 There are plenty of statistics within and a fantastic display of sets with how many pieces and when it was released and in some cases what new items were introduced with them. I mean if you grew up with these sets, the nostalgia bells are going to be ringing nearly non stop. I had actually forgotten some of the sets that I think I used to have (see above re memory reliability).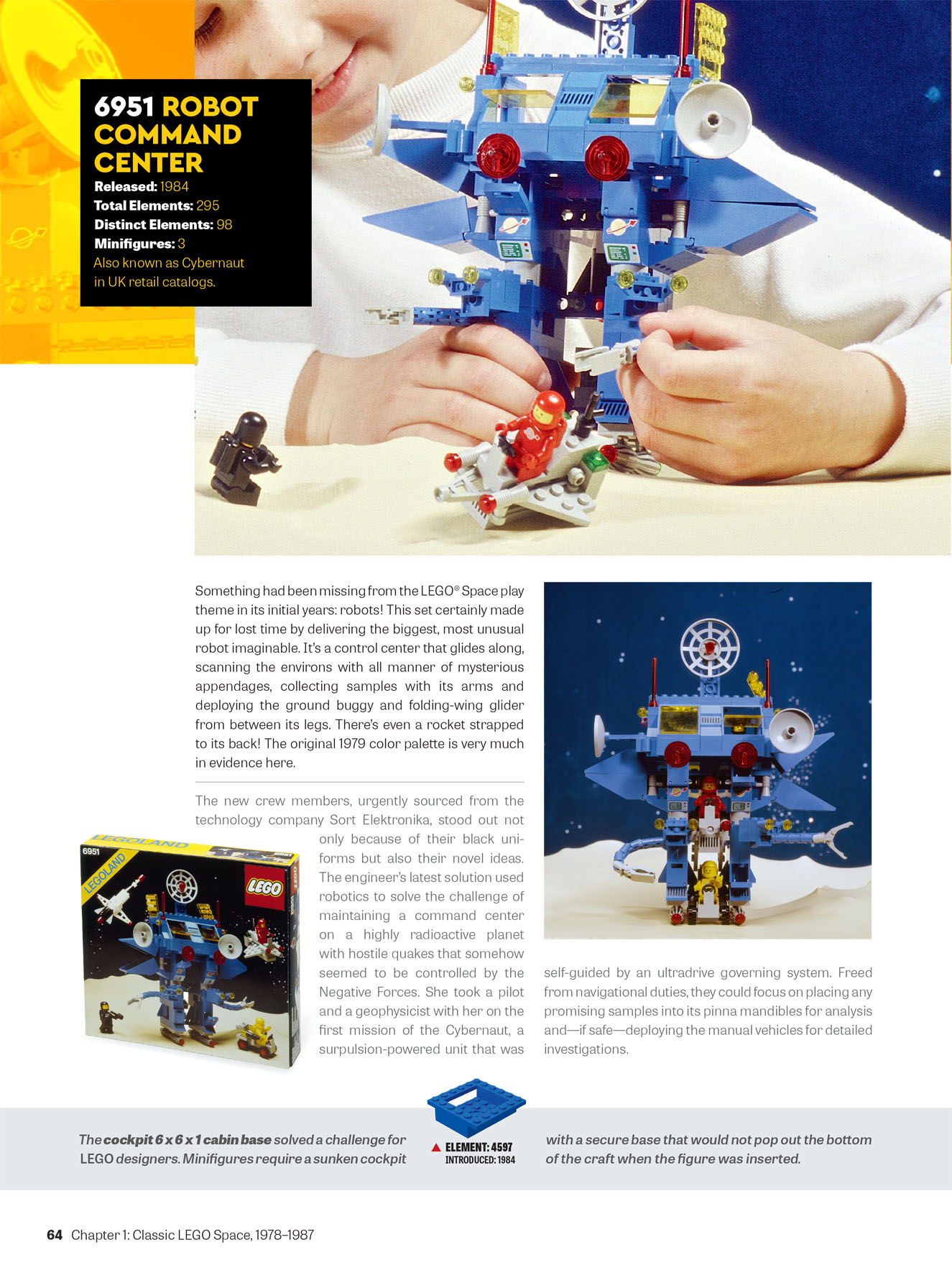 LEGO SPACE: 1978-1992 works on a number of levels… you have the history buffs who will enjoy reading about how the company started, how it changed it's focus and developed over the years. For those who had/have a number of the sets it is a great look back at some of the original marketing materials and the details of the set. For people who love photography… those behind the scenes staging images are bound to be fascinating.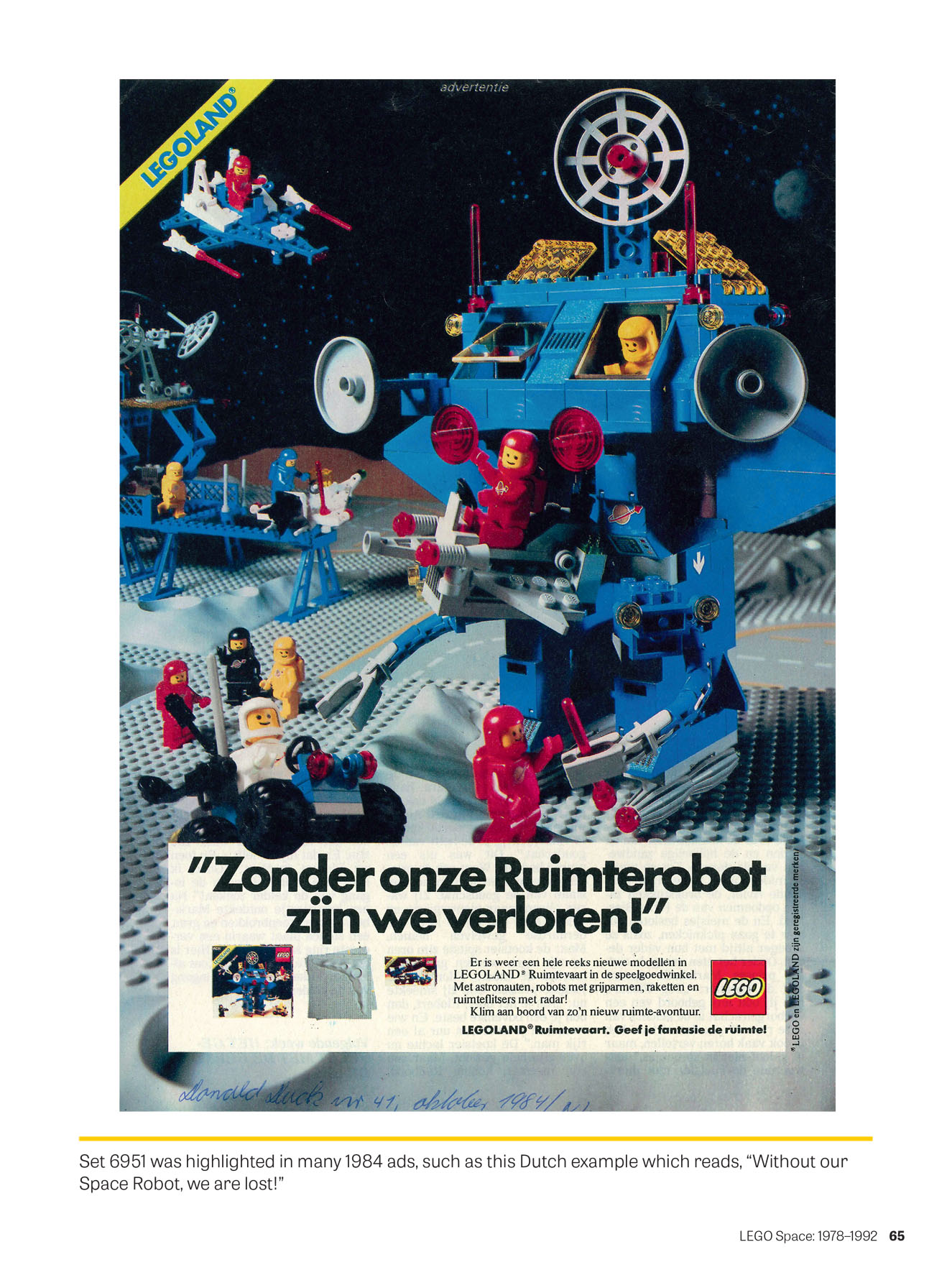 Final Thoughts?
I don't think I really need to do much to recommend this to LEGO fans… if you grew up with these sets then the memories of hours of fun playing with them will likely be all the encouragement you need. For those who are more recent LEGO fans this still stands out as a fascinating book of what LEGO was like when minifigs could only smile. Beautifully presented, lovingly compiled and a truly joyous trip down memory lane with plenty of information to intrigue. Grab a copy!
Publisher: Dark Horse
Writer: LEGO, Tim Johnson
Genre: Non-Fiction
Format: 200pgs, FC, HC
Release Date: 15th November, 2023