Books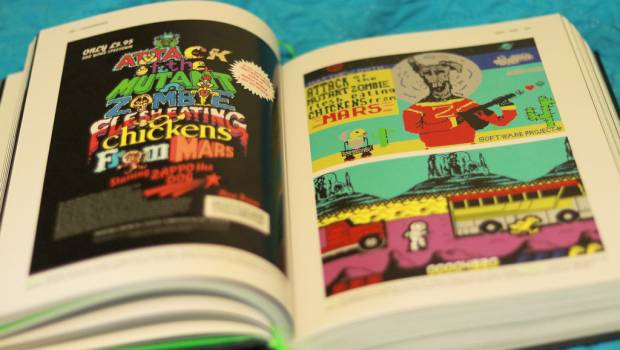 Published on September 14th, 2020 | by Tim Chuma
The Games That Weren't (2020) Review
Summary: The story of lost/unreleased games compiled from games released from the 1970s to the 2010s explained by those who worked on them.
Taking its origin from a feature in the 1990s Commodore Force magazine that became a regular column about lost/unreleased games this project was originally a website devoted to Commodore 64 games and then other platforms were added. The author was always interested in what it would be like to play these unreleased games.
Reviewing many hundreds of old gaming magazines revealed many other unreleased or incomplete games as due to marketing schedules and release dates screens were often sent to the gaming media long before anything was produced.
Producing and distributing games was very expensive before the likes of Steam and other distribution and the cartridge format required a major industrial process meaning investment was required.
Being a fan of the older games myself and having grown up playing the Atari 2600, arcade games, SEGA Master System, Mega Drive and Dreamcast I was looking forward to this book and even ended up buying my own copy to review.
While there is a bit of a focus on the works of Atari in the 1970s section of the book, it is not really USA-biased as a lot of the source material would have been UK gaming magazines that I still remember would take three months to come out to Australia on a boat.
The Atari "crash" of 1983 may have affected that market but games were as popular as ever overseas and took off in the UK and Europe in particular where the 8bit home computer scene allowed people to make their own games. There is still development in the 8bit scene today including music, video art and retro indie titles (the last game featured is a modern C64 game).
There are 95 games that have at least one page on them and some with longer features from multiple people interviewed who were involved with the project.
The basic format for each game featured is the name, year, developer, platform, reason it was not released, if you can play a version of it and then the feature. In circumstances where there is no actual game to be played there is usually some concept art based on the original designs or a mock-up of what the game would look like.
The book covers four decades of the gaming industry and does show a shift from the arcade gaming of the 70s and 80s to when consoles took over in the 1990s. Timezone in Australia spent millions of dollars building an indoor theme park only to find it was surplus to requirements when the Playstation took its market share.
It is quite a hefty book and probably best read as a "fireside study edition" as it is too heavy to be lugging around in your bag and it would get trashed anyway. You need to rest it on something while reading it as it gets tiring to hold it up due to the weight. Also make sure your fingers are clean before you read it, wipe of the Cheetoh dust as the pages and cover get fingerprints on them easily. It is a solid book with great printing quality. Not too sure about the green as it is not some people's favourite colour.
There is already a well-established market for retro gaming titles and this book should have no trouble getting an audience. I would encourage people who are interested in the history of the gaming industry to have a look also as it has a lot of insight into the development and why some of these decisions were made at the time.
Some random highlights from the book are the story of 'Attack of the Mutant Zombie Flesh Eating Chickens from Mars' on how the developers wanting another "hit" game from the maker of Jet Set Willy and Manic Miner was not proceeding fast enough. The programmer lived on baked potatoes in the office.
Llamasoft's Attack of the Mutant Camels '89 was meant to be for a system that was never released and the prototype was thought lost.
Bandersnatch the game that gave the name to that one episode of Black Mirror also turns up but there it not really that much on it.
Sex 'n' Drugs 'n' Rock 'n' Roll by Sensible Software was never released due to the publisher having issues with the content as this was 7 years before the whole "hot coffee" incident. The world was not ready for that kind of story. The developer said they would not have changed anything though but did admit the person who was previously in charge of the project bluffed in saying they had an actual game so it was style over substance.
There were some gaming systems featured that I have not heard of before. Systems seem to have a lot shorter life cycle than ones back in the 70s and 80s. I remember our family had an Atari 2600 from 1981 to 1990.
In conclusion:
Well worth looking at if you are a fan of retro games or have any interest in gaming development. If you are not that into games maybe have a look online first and see if you would be into it as there are also a lot of titles based on movie licences discussed you might be interested in.
Book details:
Author: Frank Gasking
Introduction by David Crane
644 pages, 170mm × 210mm. Lithographic print. Hardback. Sewn binding. Coloured bookmark ribbon. Special fluorescent ink throughout. Shrink wrapped.
Publisher: Bitmap Books
Australian distributor: PixelCrib
Published: 1st September 2020
Systems featured:
Atari Game Brain, Konix Multi-System, Commodore 65, Phantom, Panasonic Jungle
Some of the games covered:
Sebring (Arcade), The Last Ninja (Atari 800/130XE, Amstrad CPC, Atari ST, Commodore Amiga, Tandy Colour Computer 3 and ZX Spectrum 48K), Solar Jetman (Amstrad CPC, Atari ST, Commodore 64, Commodore Amiga 500 and ZX Spectrum 128K), Chips Challenge (Nintendo Entertainment System), Green Lantern (Atari ST, Commodore Amiga, SEGA Mega Drive and Super Nintendo), Rolling Thunder (Atari Lynx), Virtual Tank (Nintendo Virtual Boy), Deathwatch(Atari Jaguar), Star Fox 2 (Super Nintendo), Ridge Racer (PC), SimMars (Apple Macintosh and PC), Half-Life (Nintendo GameCube and SEGA Dreamcast), Stunt Car Racer Pro (Microsoft Xbox, PC and Sony PlayStation 2), Eye of the Moon(Apple iOS) plus many more…
Gallery: