Books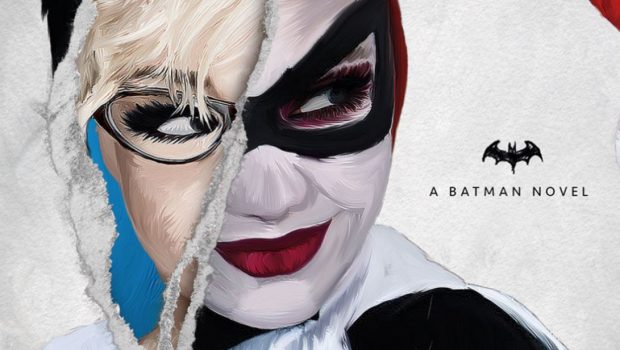 Published on March 7th, 2019 | by Tony Smith
Harley Quinn: Mad Love Book Review
Summary: Harley Quinn: Mad Love is fascinating insight into the beautiful (well crazy) mind of this anti-hero!
Written by Harley Quinn creator Paul Dini and with co-author Pat Cadigan, the book Harley Quinn: Mad Love is a fascinating insight into the mind of one of Batman's most popular villains Doctor Harleen Quinzel (aka Harley Quinn). While the authors deliver a clever book adaptation of this character, they also explore her back history such as Harleen coming from a broken and abusive household who sought solace as a psychologist in order to work through her own problems, including how she became such a talented fighter as she studied gymnastics that when brought together with other elements from her history, makes for an interesting origin story.
However when she met the Joker at Arkham Asylum, this served as a catalyst for her mental health issues that saw the doctor turn into the dangerous villainous known as Harley Quinn whom together brought chaos upon Gotham City. The life of Harley is also like a jigsaw puzzle with certain moments helping shape the woman she would become like seeing her criminal father being arrested on Coney Island, her time at university and finally, treating some of Gotham City's most insane criminals before meeting the love of her, the Joker.
If this story does sound a little familiar, that because it was originally published in the DC Comic, Batman Adventures which was later adapted into an episode on Batman: The Animated Series, however this novel goes beyond both these mediums and delivers an enjoyable read with some great cameos to be found along the way, not to mention the Dark Knight himself, the Batman. Adding to the story is the Joker and while he is an evil and twisted man, there is one scene where he violently assaults Harley that causes mixed emotions inside Harley, including her using more force than Batman (including murder) to get the job done with a macabre satisfaction in the process.
As mentioned, the book is well written by Dini and Cadigan who really bring this broken individual to life and they provide an interesting psyche into Harleen Quinzel from her passions to motivations. Furthermore, the authors change their style of writing slightly, depending on Harley's age and seeing her grow from child to adulthood was quite clever, even though she is a Brooklyn girl. While the action is minimal in this book, the pacing and drama is excellent as are the characters and of course Harley who is the star of this book.
The only drawback for the story is that some elements are verbatim from the cartoon series and that some of the changes made to this origin story may annoy the hardcore fans. Needless to say, the protagonist is written as an intelligent and insightful woman, even though her moral compass is severely damaged at times. It's also interesting seeing Harley's opinion of Batman change throughout the story, including this legendary hero being the harbinger of Gotham City's woes and that in essence, he is also a criminal due to his vigilantism.
Final Thoughts?
I really enjoyed Harley Quinn: Mad Love and while it took some artistic liberty this was mainly a force of good, opposed to some of the movie adaptations of popular comics that have failed miserable. While the authors honour the original story and content, they also add to it that in turn makes for an great read about one of the world's most popular villainesses, Harley Quinn and at times, an anti-hero.
Recommended!