Books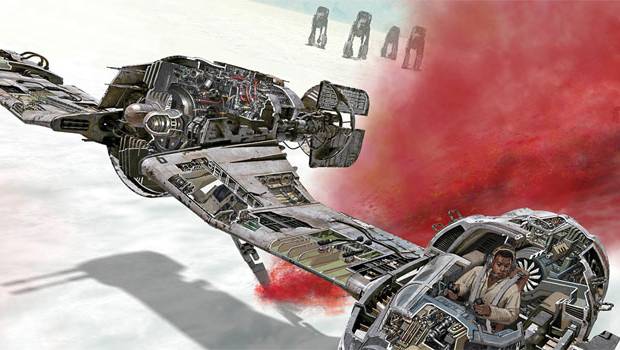 Published on December 28th, 2017 | by Tony Smith
Star Wars: The Last Jedi Incredible Cross Sections Review
Summary: Star Wars: The Last Jedi Incredible Cross Sections is an interesting insight into the vehicles from this latest blockbuster film!
This detailed book from DK, Star Wars: The Last Jedi Incredible Cross Sections is almost like an engineer's handbook from the Star Wars universe as it gives the reader access to 16 vehicles from the latest film, The Last Jedi. At its heart, this book takes you into what makes these vehicles tick that are not only filled with some extraordinary detail but is complemented with some very interesting text, including a quick overview with the data file.
Even though the book is just 48-pages in length, it's more than enough substance for your purchase and boasts the following vehicles that played a role in Star Wars: The Last Jedi;
The Raddus
Resistance Capital Ships
Resistance Bomber
A-Wing
Resistance Craft
The Supremacy
Tie Silencer
First Order Craft
Canto Bight Police Speeder
Canto Bight Speeders
The Libertine
AT-HH
AT-M6
First Order Walks
Resistance Shuttle
Ski Speeder
The book even has parallels to a modern car handbook as it includes information on its specifications, what makes them special and how they fit within the Star Wars universe. Thanks to artist Kemp Remillard who helped bring these crafts to life in this book, the images are so detailed that you could almost take a magnifying glass to them because there's that much detail. So whether it's the Tie Silencer that was flown by Kylo Ren to the Resistance's Raddus, this book is a great compendium to the film as it explores the vehicles of Star Wars the Last Jedi.
Final Thoughts?
Star Wars: The Last Jedi Incredible Cross Sections may not for everyone as it just focuses on the vehicles from the film, however if you want to know what makes them tick that is accompanied by some glorious cross section images and informative text, this is really the book you are looking, particularly if you're craving more of the film.
Check it out!