Books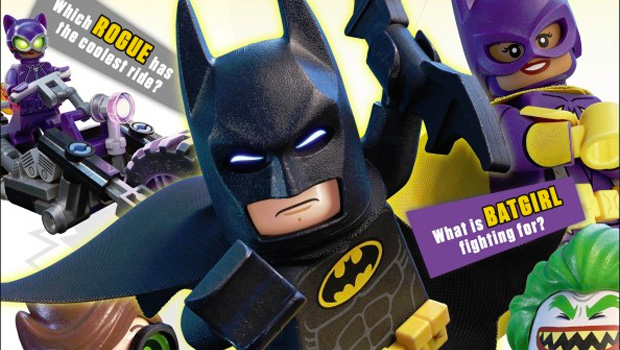 Published on April 1st, 2017 | by James Wright
The LEGO Batman Movie Essential Guide Review
Summary: The LEGO Batman Movie Essential Guide is a nice snapshot into the characters, vehicles and locations from the film!
It's finally here The LEGO Batman Movie which in my opinion is one of the best interpretations of this character on the big screen thanks to actor and funny man Will Arnett who plays the Caped Crusader. Also joining Arnett is Michael Cera as Robin, Ralph Fiennes as their butler Alfred and Zach Galifianakis as the villainous yet equally amusing The Joker.
It's a brilliant cast who really lend themselves well to this highly amusing and visually spectacular film of CGI LEGO! The book is also written by Julia March and her words match the outrageous concepts and gags of this film with lots of fun facts about the characters, locations and vehicles. Although this book targets the younger reader, older LEGO fans will still enjoy the experience.
So if you're a fan of the film or the LEGO Batman franchise, this book by DK (Dorling Kindersley), The LEGO Batman Movie Essential Guide takes readers behind the scenes of this blockbuster hit, including the diverse collection of mini-figures that appeared in the film such as Batgirl, Harley Quinn and Poison Ivy, including vehicles (The Scuttler, Bane's Six Wheeler) and locations (Wayne Manor, Arkham Asylum) to give you a great snapshot.
Furthermore, the hardcover book is beautifully presented by DK with thick and high quality paper stock which makes the images almost jump out of the page. To compliment these images, the text gives some additional content that may be about the characters, the vehicles or locations which appeared in the film or other amusing elements such as the relationship between Batman and the Joker or Harley Quinn's disguises.
The book even contains an introduction by 'Batman', dedicated character pages including different LEGO incarnations of them plus real-world playsets and mini-figures which is perfect for the collector, especially if you're looking to build some of the vehicles or locals from the film.
Final Thoughts?
Although not just for fans of The LEGO Batman Movie, this essential guide has been written to appeal to all lovers of LEGO in general, especially those who love anything and everything Batman. Although the text is relatively precise and to the point (with some being highly amusing), it's more about the images and this is where The LEGO Batman Movie Essential Guide succeeds as these high quality photos are colourful, happy and almost come to life!
Recommended!
Book Details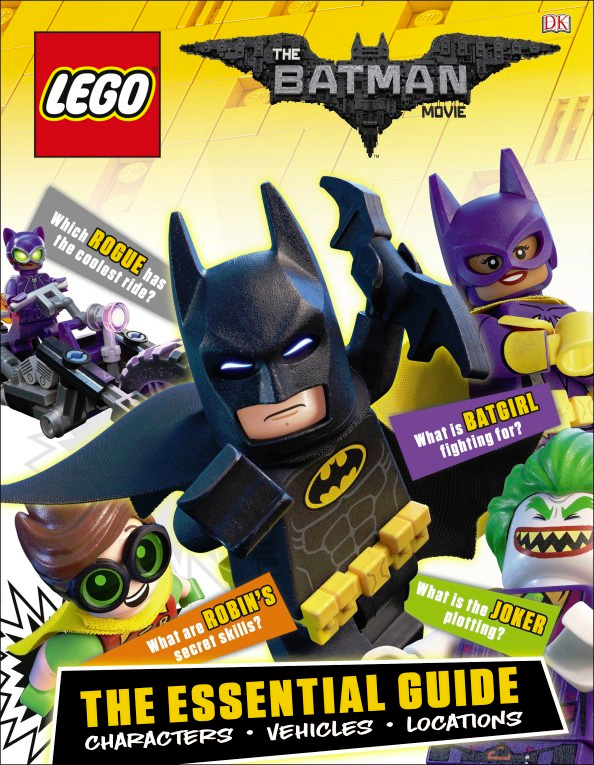 ISBN:9780241279496
Category:Television & film (Children's / Teenage)
Format:Hardback
Publication Date:12-01-2017
Publisher:Dorling Kindersley
Country of origin:United Kingdom
Edition:1st Edition
Pages:64
Dimensions (mm):260x202x11mm
Weight:0.45kg
Review Gallery of The LEGO Batman Movie Essential Guide