Books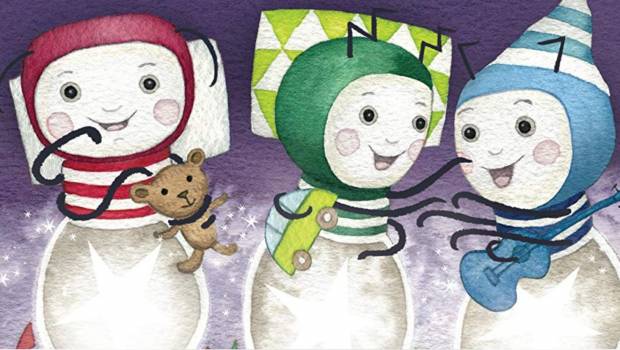 Published on April 20th, 2020 | by James Wright
Goodnight Glow Worms Book Review
Summary: Goodnight Glow Worms Book is a delightful and colourful read that draws you in from the very first page and keeps you captivated from start to finish.
Written and illustrated by Aura Parker, Goodnight Glow Worms is a delightful book that targets the younger reader, especially around that sometimes difficult time of the night, preparing for sleep.
Goodnight, Glow Worms shining bright,
Time to dim your Glow Worm light.
Glow Worms gleaming, beaming round,
Can't switch off and can't wind down.
Will those Glow Worms ever get to sleep?
Goodnight Glow Worms focuses on five totally cute and colourful Glow Worms as they attempt to doze off to sleep, however like children, this is sometimes easier said than done, particularly with distractions and their vivid imaginations.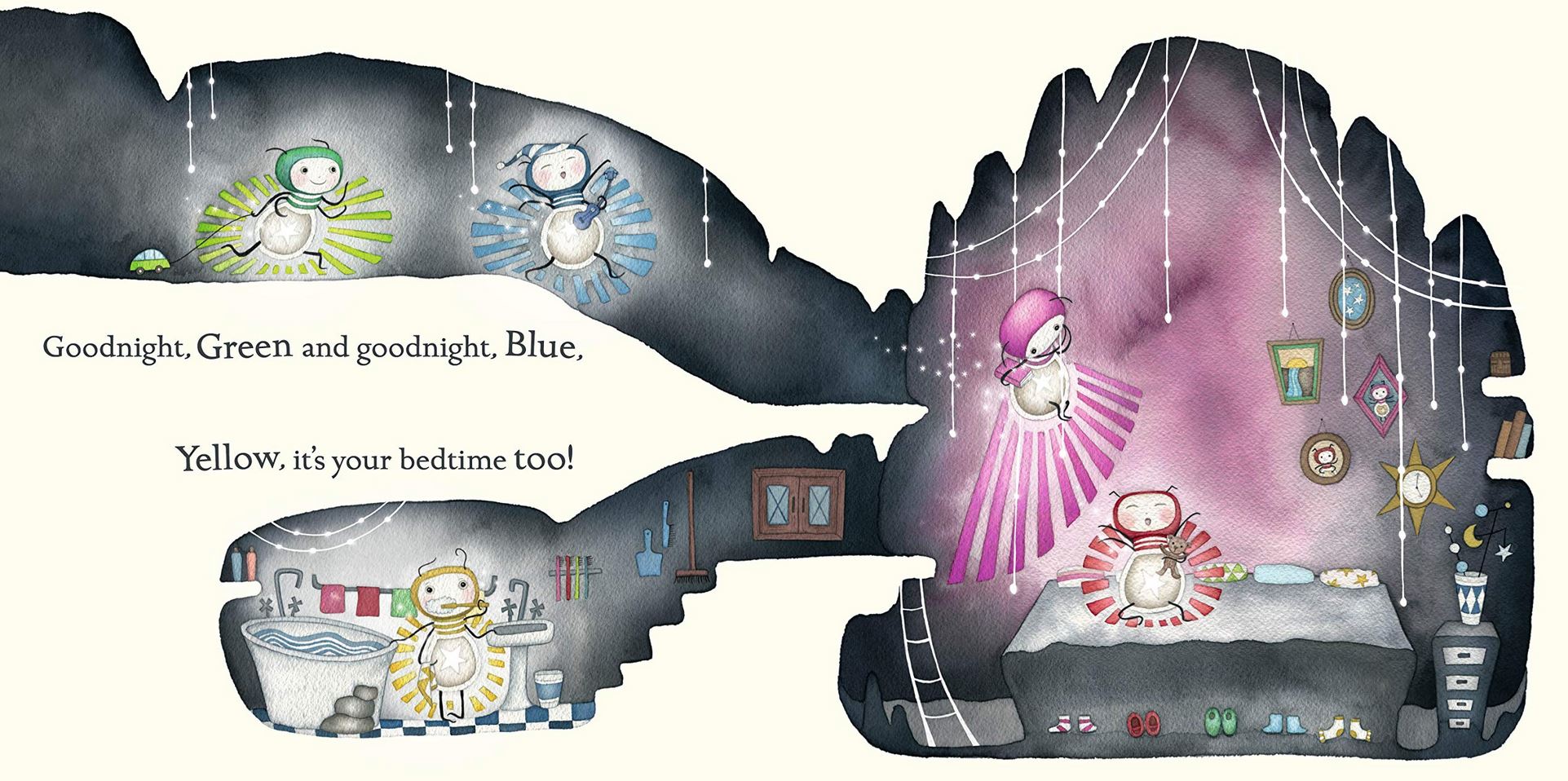 So as Pink, Red, Green, Blue and Yellow Glow Worms try and go to sleep, the reader gets caught in with their hi-jinks thanks to the rhythmic and melodic writing of Parker who successfully brings these little creatures to life.
Apart from the excellent writing showcased in this well-presented hardcover book is the equally colourful illustrations that perfectly go hand-in-hand with the writing and the story. The Glow Worms are so darn cute!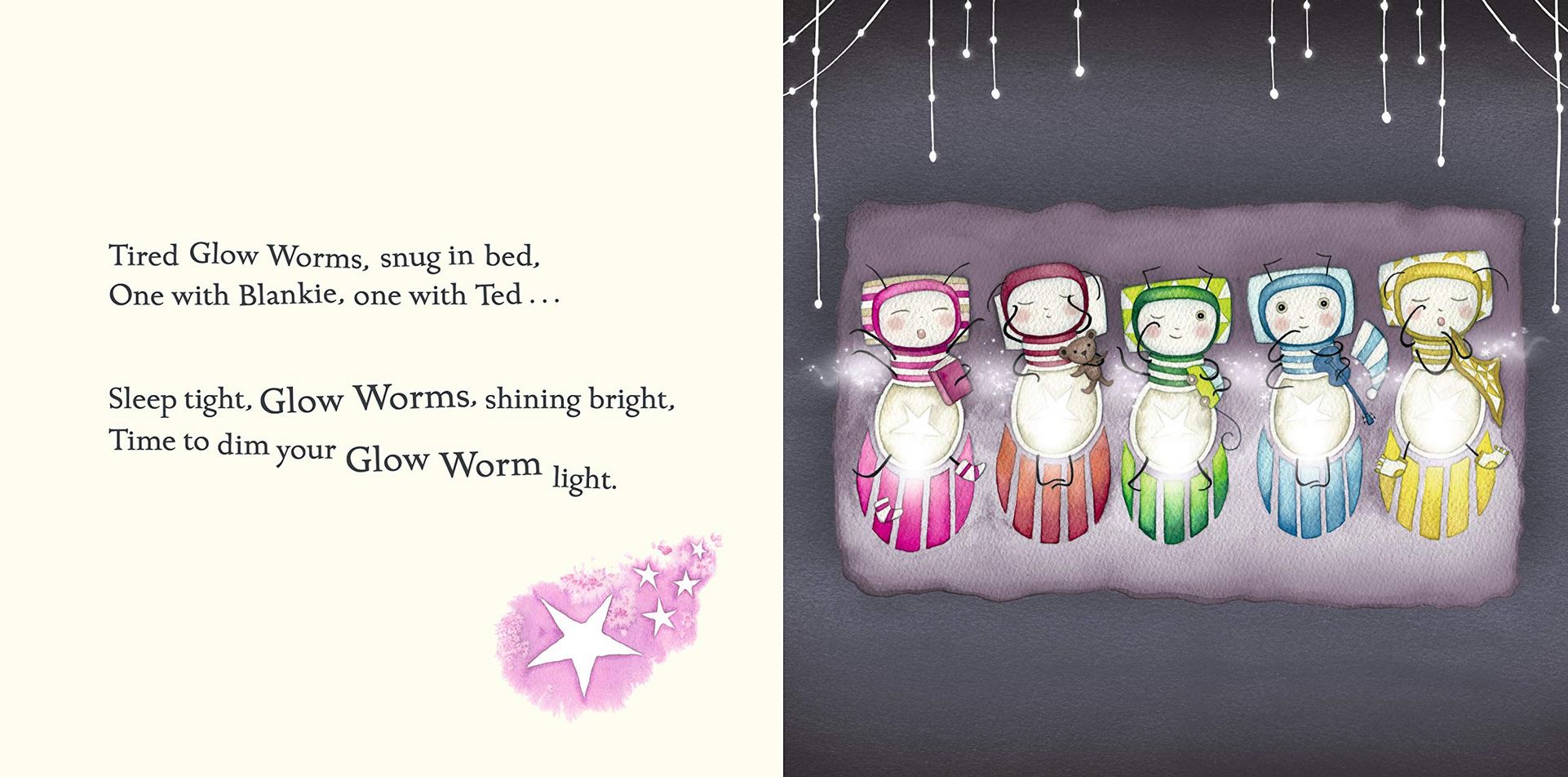 The book as you could guest finally ends with all the colourful glow worms finally going to sleep and the reader is given a clever snapshot into the dreams that they are experiencing such as flying, driving a car or going on a big roller coaster.
Final Thoughts?
Goodnight Glow Works by Aura Parker is definitely going to be a favourite with your children thanks to the entertaining protagonists that is brought to life by the art and clever writing.
Recommended!
Available from all good book stores from 31 March 2020 with a RRP of $24.99