Books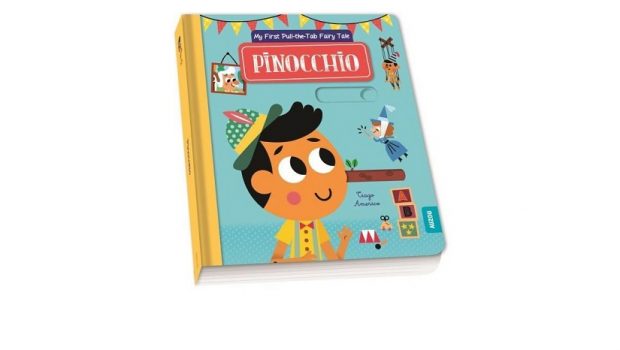 Published on November 12th, 2017 | by Andrew Bistak
My First Pull-the-Tab Fairy Tale Pinocchio Review
Summary: My First Pull-the-Tab Fairy Tale Pinocchio is an interactive book that is beautifully illustrated and created
Beautifully illustrated by Tiago Americo, this book takes younger readers and even their parents on a magical journey about the wooden puppet named Pinocchio who was created by carpenter Geppetto. Pinocchio's wish is to become a real-boy. However unlike other incarnations of this classic story, the catch behind this book are the pull-the-tabs which allows readers to interact with this fairy tale.
For example, one page features the puppet Pinocchio and the text explains that there is something very special about him and whenever he tells a lie, his nose would grow longer. So my moving the pull-the-tabs, it makes Pinocchio's nose grow longer and longer. Another page has Pinocchio growing donkey ears and even one that allows readers to see inside the stomach of a whale!
Complementing the beautiful and colourful art of Tiago Americo is well-flowing text that helps tell this tale of an adventurous puppet who wanted to be something more than just a wooden boy. So as the reader follows Pinocchio and his antics, the illustrations and text really draws you into the story and the interactive element makes it quite an immersive read.
Final Thoughts?
My First Pull-the-Tab Fairy Tale Pinocchio is a beautifully presented hardcover book that successfully tells the tale of Pinocchio with a very clever interactive element that allows children (and parents) to not only read along and look at the pictures but move the pull-the-tabs to enhance the overall experience which will probably become a family favourite.
Recommended!
Gallery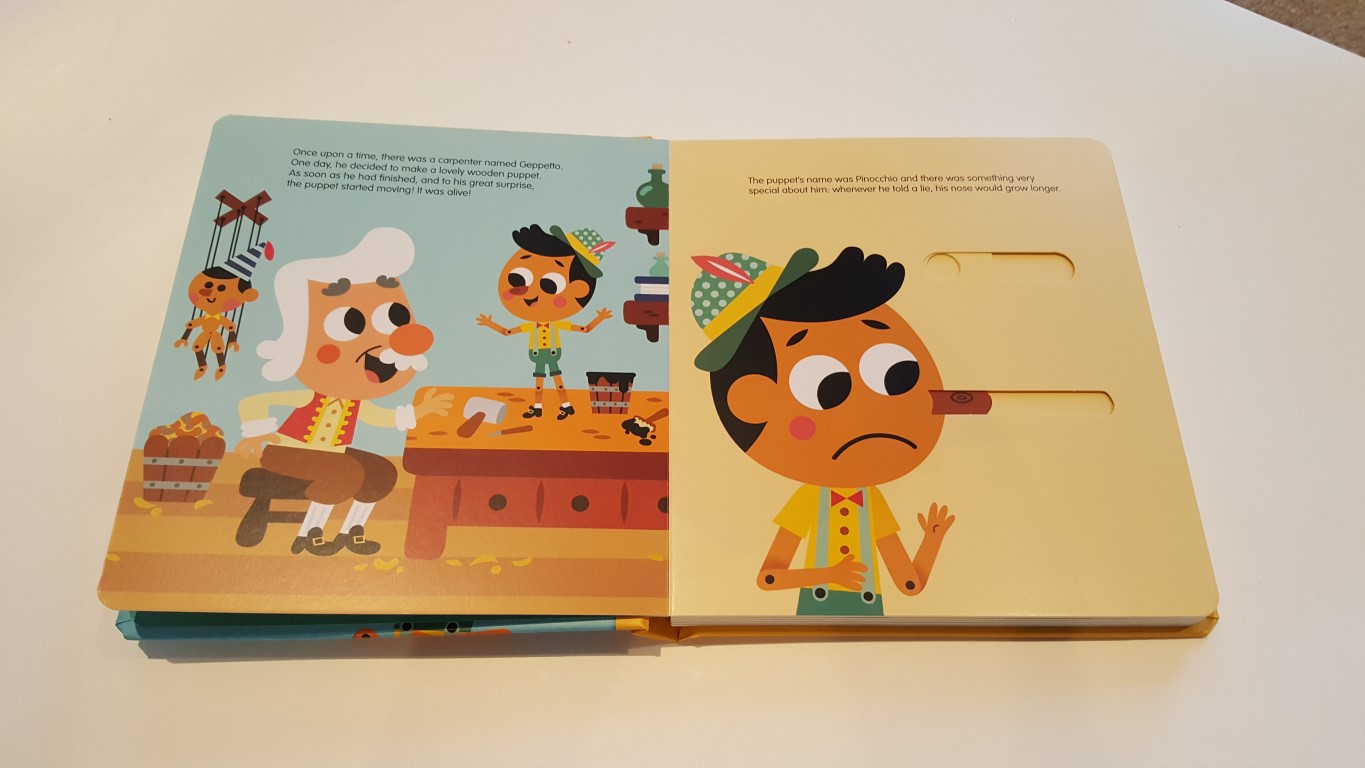 Notice Pinnochio's nose?