Books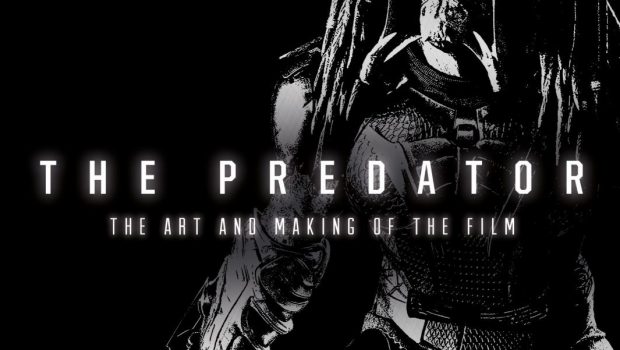 Published on October 28th, 2018 | by James Wright
The Predator: The Art and Making of the Film Review
Summary: The Predator: The Art and Making of the Film is an amazing collection of images from the creation of this film, including images from the film as you're taken behind the scenes
Although not the greatest film of 2018, The Predator (directed by Shane Black) is one of the many sequels from the 1987 original movie which starred Arnold Schwarzenegger. This current story is about a rogue Predator who arrives on Earth with a gift to mankind as his species are taking DNA from various species across the galaxy in order to become… well… apex predators. Cue in a military sniper, his autistic son plus a group of military prisoners and an evolutionary biologist and you have the A-Team as they race to prevent their extinction.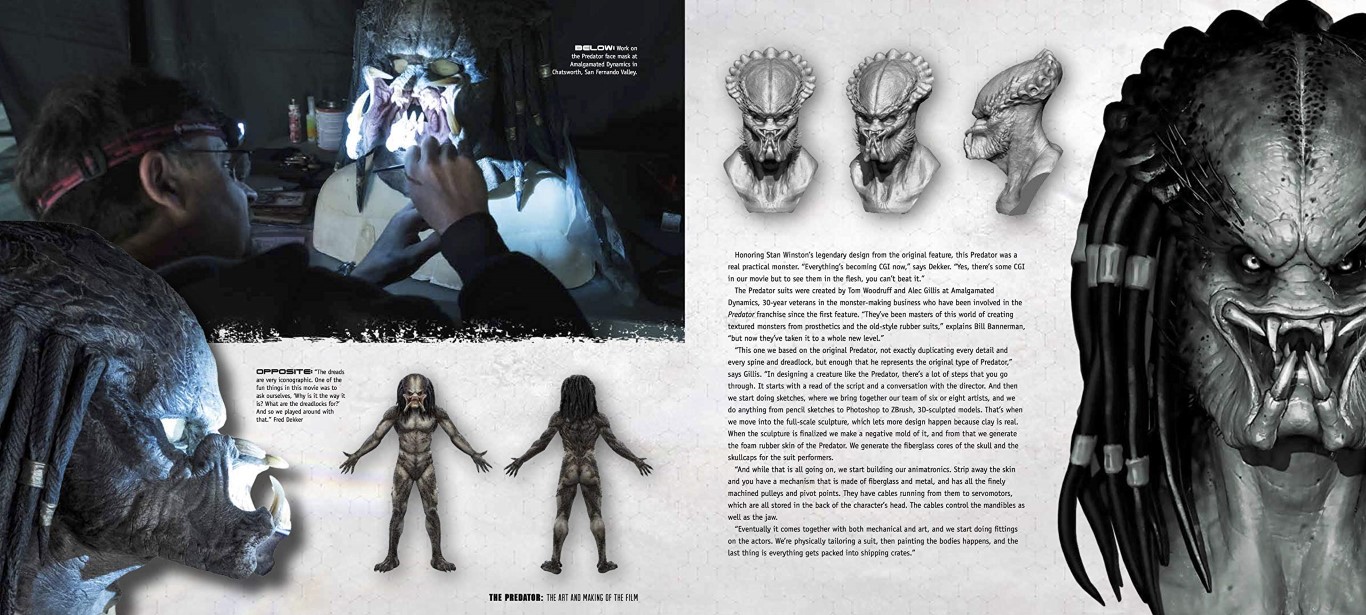 Like all books from Titan, The Predator: The Art and Making of the Film is a very well presented hardcover that is jam packed with almost 200-pages of some visually impressive sketches, concept art, behind the scenes images and more. Add in some interesting text to accompany these images courtesy of writer James Nolan and you are given a unique insight into how this sci-fi film was created and more importantly, bringing the Predator(s) to the silver screen in all their badness.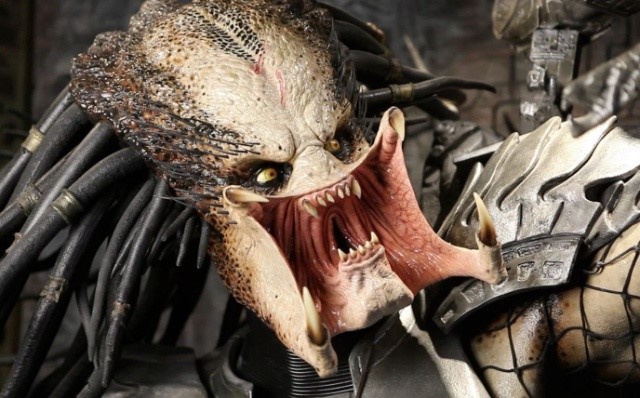 Another highlight of this book is that Nolan adds information from the people involved in the creative process such as the designers, model makers and other creatives, including those in-front of the camera with the cast themselves. With these book, I really love seeing the painted images of an aspect from the film that gives you a different perspective into the movie and where it may have been heading at the start. Needless to say, these paintings are almost museum quality and adding to the presentation are the high quality images which really pop.
Then you have the Predators themselves and The Predator: The Art and Making of the Film shows early concept art to final designs which is quite insightful in itself. It's also interesting hearing the different perspective of those involved in the movie such as the creatives and cast as mentioned to also the crew who share their own personal experience in making this movie. So while not the best film of 2018, it definitely places the Predator franchise on the forefront again which is a good thing.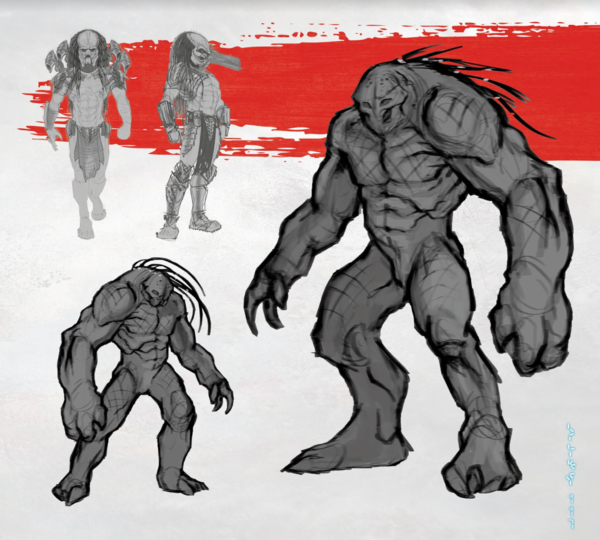 Final thoughts?
The Predator: The Art and Making of the Film is a must have for fans of the film or for those readers who like to be taken behind the scenes, especially with the amazing art that graces this great book from Titan which is distributed in Australia by our friends at New South Books.
All in all, a visually impressive read that is jam packed with interesting information about this sci-fi film, The Predator!
Recommended!