Books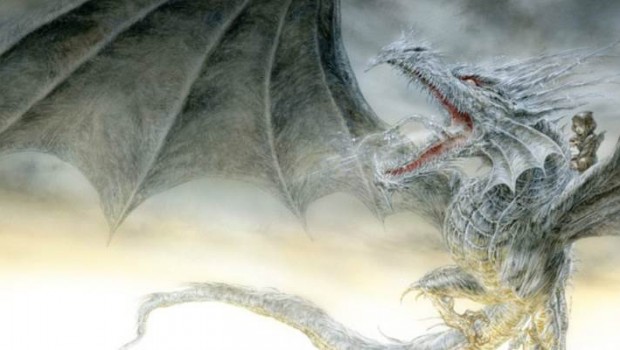 Published on December 11th, 2014 | by Andrew Bistak
The Ice Dragon Review
Summary: The Ice Dragon by George R. R. Martin is a wondrous tale about the world of Westeros that is aimed at the younger reader
The Ice Dragon
Author: George R. R. Martin
Illustrator: Luis Royo
Genre: Fantasy / Children
Format: Hardcover
Pages: TBA
Price: $19.99AUD (Dec 2014)
Publisher: Harper Voyager
Reviewer: Andrew Bistak
Written by George R. R. Martin (Game of Thrones) and beautifully illustrated by Luis Royo, his latest novel is aimed at the younger reader but adults will also enjoy this short story about a young girl called Adara. The novel is also based in the world of A Song of Ice and Fire (aka Westeros) that actually feels like a children's story from this fantasy universe but just be warned that there is some adult content in this tale.
Unfortunately for Adara, the protagonist of the story, her mother died during childbirth as a result of a harsh winter and although her father John does not blame his daughter birth for his wife's death, she is unable to give the same love back to him and it doesn't help that she looks very similar to her mother Beth, with blue eyes and blonde hair. As a result, Adara adores the winter months and spends her time making snow castles and playing with the ice lizards. With that said, Adara is a strange yet beautiful girl who has an older sister and brother called Teri and Geoff, two very normal children who both find her odd.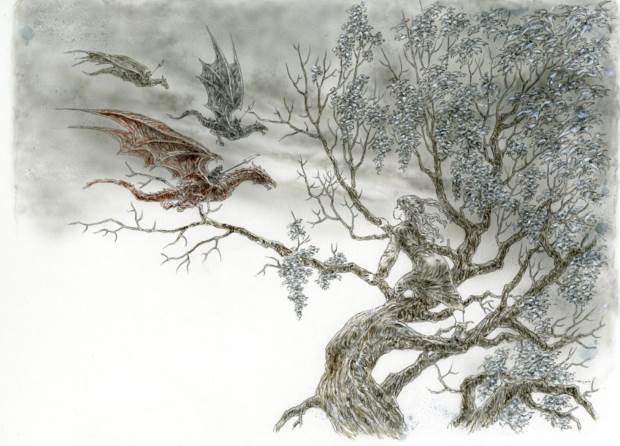 Their loving father John, is a farmer in the north that during the summer months, his brother Hal visits, a dragon rider for the King's army. This is also the worst month for Adara that she links to Hal as she knows that the winter months are awhile away and this is also the time the legendary Ice Dragon returns. For when Adara was 4, she first touched the Ice Dragon and when she was 5, she was the first person to ever ride these mysterious dragons and everyone knows that these beasts cannot be tamed or ridden.
However nearing Adara's eighth birthday, her uncle Hal returns and warns his brother that they are losing the war and he should sell the family farm. John declines, noting that he wants to be buried with Beth which causes a rift amongst the brothers. Several months later, Hal returns, bloodied and beaten with his dragon in tow. Hal once again warns his brother that the enemy is coming and when John asks for him to take his children, he declines, noting that his dragon could only carry one child.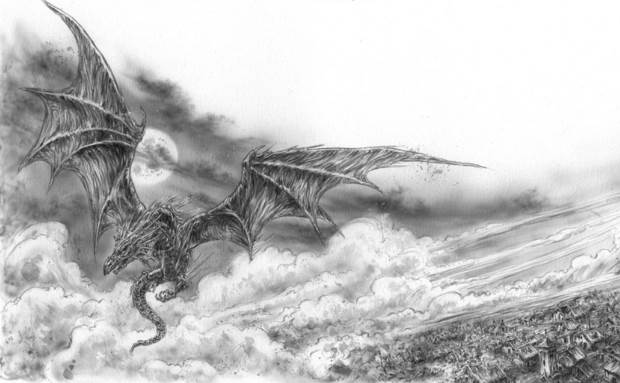 John volunteers Adara, his youngest but when she discovers this plan, she runs and finds herself in a cold cave where she falls asleep. Upon waking, she discovers the Ice Dragon where she climbs upon this majestic beast and decides to flee the lands. But when she hears her fathers scream, she orders her dragon around only to discover that their family farm is being attacked by three fiery dragons. Her Ice Dragon intervenes and challenges the enemy with Adara on his back and thus begins the legendary story of The Ice Dragon.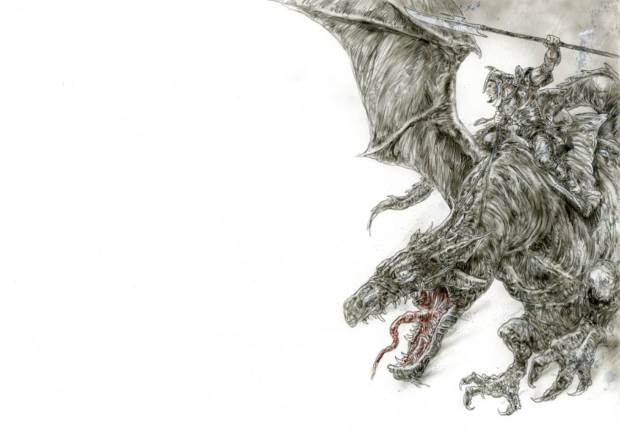 Final Thoughts?
Although the novel is short and aimed at children, there are a few adult orientated moments that may scare some younger readers such as the reference to Beth dying in childbirth or the procession of beaten and killed soldiers walking past the family farm, so parents will need to take note. Even so, it is well written and really adds a nice layer to the wondrous world of A Song of Ice and Fire about the legendary Ice Dragon and more so, it is beautifully illustrated by Luis Royo. Older kids will definitely enjoy the fantasy aspect that begins slowly and ends with a bang.
Recommended!