Books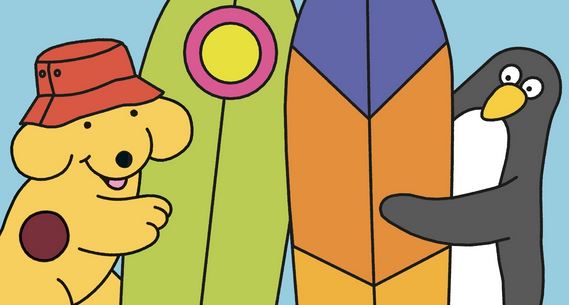 Published on October 12th, 2018 | by Andrew Bistak
Spot Goes Surfing Book Review
Summary: Spot Goes Surfing is another fun sandy and watery story about our favourite puppy!
Eric Hill's beloved character "Spot the Dog" returns in another colourful and wiggly tail… err… fun tale about our favourite little puppy. This time Spot is holidaying in the land down under, Australia with his parents, as he hits the waves in order to leave how to surf with his new penguin friends.
Although surfing is a new experience for Spot, he has the support of others that helps bring this enjoyable story together, even though he may be out of his depth and a little wobbly on the board. Even though Spot does go surfing, he also has some great fun at the beach with his family from making sandcastles and generally having the time of his life.
Like previous Spot books, Spot Learns to Surf features that classic stylised art which is now associated with the character and although it's a little on the simpler side, it resonates well with younger readers, especially with its bright colours and relatable characters. Furthermore, the book reads well and accompanies the images well which helps bring Spot's holiday in Australia to life.
Final Thoughts?
Spot Goes Surfing is another enjoyable read for younger book lovers that is not only well presented but gives them another fun adventure about Spot the Dog which teaches children not to give up!