Books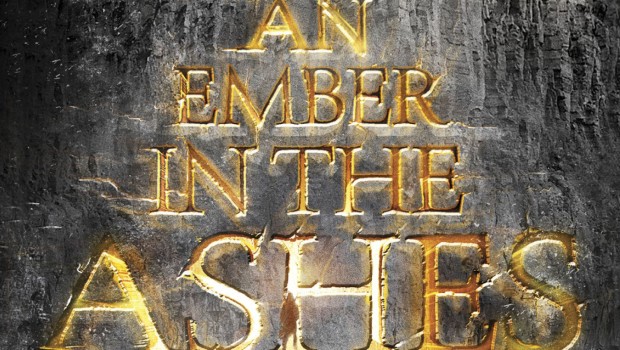 Published on March 16th, 2015 | by admin
An Ember in the Ashes Book Review
Summary: An Ember in the Ashes Book is a powerful fantasy novel set in a Roman type world of betrayal, power and freedom.
An Ember in the Ashes
Author: Sabaa Tahir
Genre: Fantasy
Release date: M
Pages: 400
Price: 32.99AUD
Reviewer: Peter Bourke
An Ember in the Ashes is the new fantasy novel by author Sabaa Tahir that is set in a violent world that is very reminiscent of Ancient Rome which is deadly, bloody and filled with political intrigue and culture. At roughly 400 pages, Tahir really creates this intensive world about corruption, power and freedom which does have some parallels to Game of Thrones but much more grounded.
The author also creates two very powerful protagonists that include Laia, a scholar who has always lived under Imperial rule and a soldier by the name of Elias. These characters are quite unique and although their actions are quite self-focused at the start, they are soon given the choice to change the power base for future generations.
Also, in this Roman-like inspired world, scholars are treated like scum who have been forbidden to use their skills and as a result their libraries have been destroyed by the Empire. However some still study their forbidden arts.
But those in power are called the Martials who rule the lands with an iron fist and to become accepted by the Martials as a warrior is a true honor for families. It is also at the prestigious school of Blackcliff were the elite warriors are sent to become Masks that are deadly warriors who have helped cement the power of the Martials themselves.
Unfortunately for Elias, he has seen the very harsh world that the Empire has created but due to his prowess as a warrior is sent to Blackcliff which is where he questions not only his future but that of the Martials. It is also here where he meets Laila. Unfortunately for Laia, she discovers that her brother has been arrested by the Empire and that her grandparents are murdered by the Masks.
Laila hopes that by working for the resistance, she can help free her brother Darin and she instantly gives up her remaining freedom to become a slave within the walls of Blackcliff as she silently watches the vile Commandant of Blackcliff, supporting the resistance.  However Elias is given the choice that could not only change the world but also his future when they are seeking a new Emperor who will be chosen from the new Masks provided one can succeed the Trials.
Final Thoughts?
What I loved about this novel is how engaging the characters and this fantasy world was. It reads extremely well and was quite difficult for me to book this book down. Tahir should be commended on creating a very compelling world that is extremely original and really sets itself apart from other novels in this genre. Add in some very powerful supporting cast members and An Ember in the Ashes is a very intriguing book that boasts some political turmoil, Clandestine resistance fighters and a world steeped in heritage with a bloody history.