Books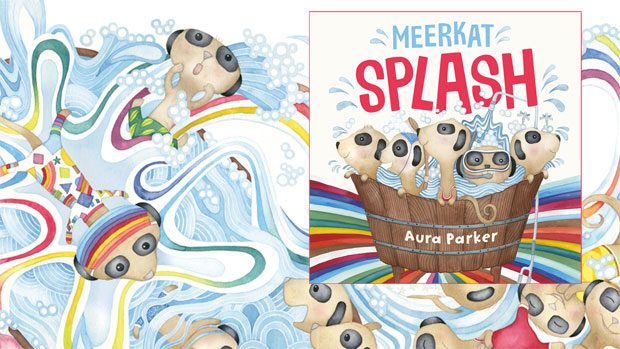 Published on July 15th, 2019 | by Tony Smith
Meerkat Splash Book Review
Summary: Meerkat Splash by Aura Parker is a thoroughly entertaining book from start to finish about a gang of friendly meerkats.
Meerkat Splash is a truly delightful story by author and illustrator Aura Parker who creates an engaging and rhythmic tail… err tale about a "gang" of meerkats who simply adore bathtime which creates a kaleidoscope of colours and some larger than life situations for these little critters.
Follow Merrkat Red into the burrow and join all the colourful meerkat friends for one big crazy bathtime! But who makes the biggest MEERKAT SPLASH?
This 32-page hardcover picture book from Penguin has been beautifully created for younger children as the author successfully captures the cheekiness of these creatures. Meerkat Splash also revolves around a burrow of meerkats, 12 to be precise who all have baths in their own spectacular ways and each has their own colour.
However what makes Meerkat Splash so endearing is the rhyming text that puts a unique spin on what could have been a standard book for younger children as it makes the story even more charming and amusing. Furthermore, it's a great way to teach children about colours that gives this hardcover book an element of edutainment to this bath-rhyme… err… bathtime story.
Adding to the story are the wonderful and colourful illustrations from Aura who really captures this family of Meerkats perfectly as all 12 are having an amazing time and each gets involved in their own sorts of hijinks. Sure, these two page spreads have been humanised, however it works perfectly with the premise of the story.
Final Thoughts?
Meerkat Splash by Aura Parker is sure to become a family favourite due to the hilarious antics of these colourful creatures that is backed perfectly by whimsical illustrations and clever rhyming text.
Recommended!