Books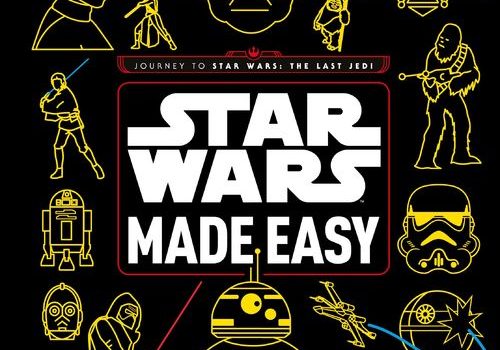 Published on October 11th, 2017 | by Tory Favro
Star Wars Made Easy – Book Review
Summary: Quite literally Star Wars Made Easy!
This is a stunning book designed to get you into the amazing world of Star Wars quickly and easily. Using simple yet entertaining explanations and graphical references, this is so fun to read that anyone who picks it up will be enticed to flick past more than the first few pages.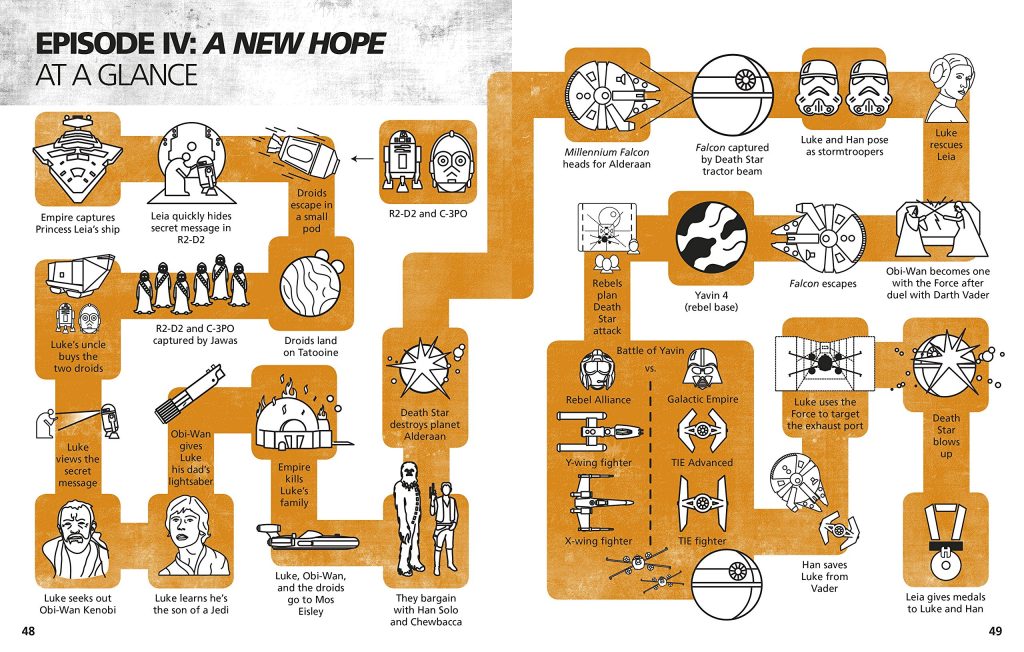 I must admit I am an unabashed fan of Star Wars and whilst I do not profess to know everything there is to know, I did think I was a bit of an encyclopedia when it comes to those movies, but this book trounced that opinion once and for all. There was just so much stuff in there that I did not know!!!! Here's an example. Did you know there was an actual reason that Luke wore black at the start of Return of the Jedi other than it looked amazing? Well read the book and find out.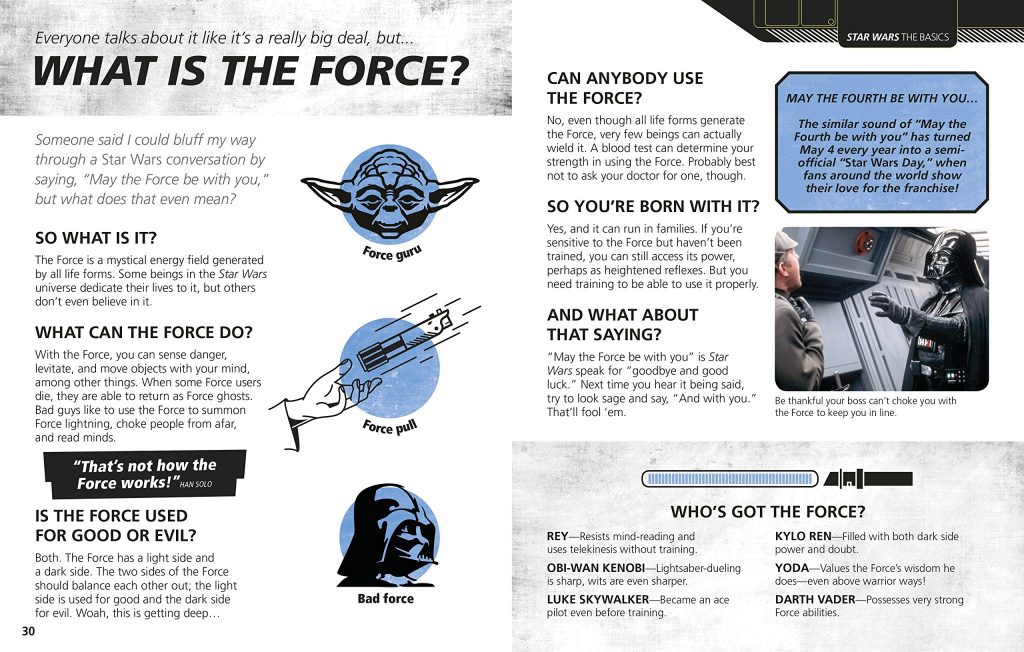 Star Wars made easy also goes deep deep and talks about the TV series that have come and gone and there was very little uncovered. I loved how it was such an amazing mix of indepth yet light coverage of the topic. Think of a book that will make you an expert but actually entertain you in the reading and this is what you are lucky enough to own. The content is user friendly enough that younger readers will be able to get stuck into it without too much parental assistance but the gorgeous thing is that us older readers don't feel patronised by the book. It is really cool.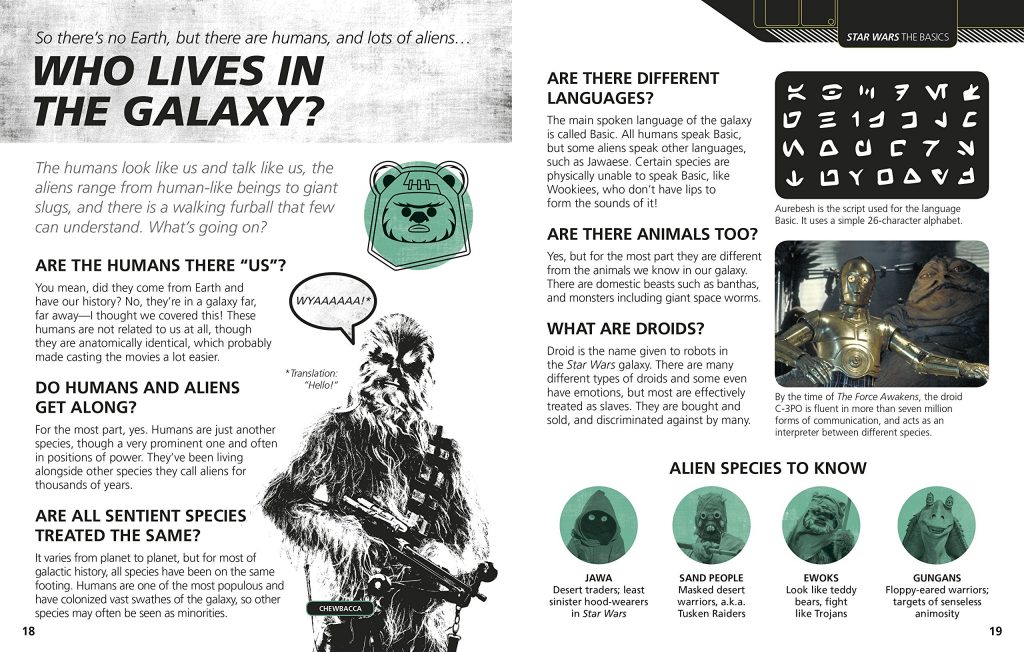 The quality is exactly what you have come to expect from a company like DK. The entire book is a joy to hold and flick through. The pages are a semi gloss and want to be turned. Illustrations are fun, entertaining and most importantly make sense. As you can see in the examples here, the light tone makes it appropriate reading for all ages, though the quality will most likely see it on more adult bookshelves than kids. I know I adore my copy of this book and cannot recommend it highly enough.
It's a strong outing for both fans and newcomers alike and will be read more than once for sure.
Star Wars Made Easy Review by Christian Blauvelt
Hardcover: 200 pages
Publisher: DK (September 1, 2017)
Language: English
ISBN-10: 1465465219
ISBN-13: 978-1465465214
Product Dimensions: 7.4 x 0.8 x 9.5 inches