Books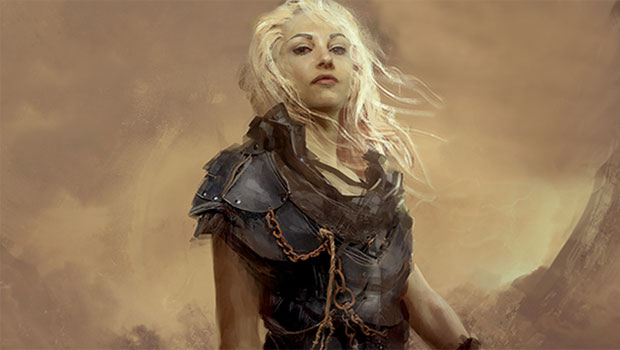 Published on February 15th, 2017 | by Admin
Death's Mistress Review (The Nicci Chronicles 1)
Summary: Death's Mistress Review (The Nicci Chronicles 1) is another brilliant book by fantasy scribe Terry Goodkind!
Author extraordinaire Terry Goodkind returns to the Sword of Truth universe with his latest book, Death's Mistress: Sister of the Dark, The Nicci Chronicles 1 which obviously focuses on Nicci, a former Sister of the Dark whose life was saved by Richard Rahl. Even though she has done unspeakable things in her life as Death's Mistress and even towards her savior Richard, she has come to terms with her sins and has helped save the world on numerous occasions. She's quite a complex character and when I learned that this reformed villain was getting her own series, I was over the moon!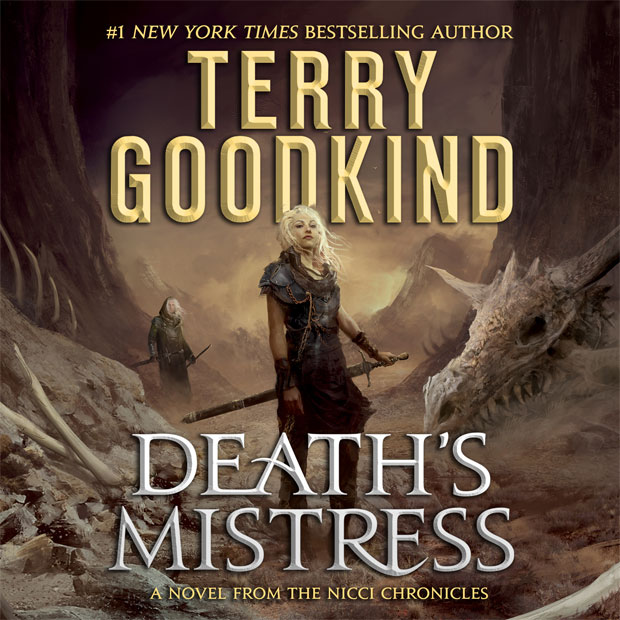 Also joining Nicci in these new chronicles is a distant relative of Richard, the former Prophet Nathan Rahl, a wizard who is over a thousand years old and has a wit to match. As the catalyst in the story, both Nicci and Nathan have been asked to spread the news of Richard's victory in the Old World and bring his message of peace after the defeat of Emperor Jagang and lots of other villains. However both Nicci and Nathan are polar opposites which does create some interesting dynamics between the them which makes for some amusing humour in the book. At times, it's almost like a buddy adventure which really works quite well in this book.
In the previous novel (Warheart), Richard had finally ended prophecy in the world which rocked the foundation of this planet to the core, even changing the constellations in the sky. Although no-one knows the full repercussions of this change, Nicci and Nathan visit the witch-woman Red before their journey who gives them a prophecy of her own. Clearly Red did not receive the memo about prophecy but nonetheless, she gives the wizard and the sorceress two powerful messages which are;
Future and Fate depend on both the journey and the destination.
Kol Adair lies far to the south on the Old World. From there, the Wizard will behold what he needs to make himself whole again. And the Sorceress must save the world.
At first they dismiss these messages but they quickly learn the importance behind them. On their journey to Kol Adair, they meet an unusual fellow called Bannon Farmer, a former cabbage farmer who is searching for a better life but also has a secret himself. When he almost loses his life after being mugged in the city of Tanimura, he is rescued by the former Sister of the Dark. As a result, he becomes like a puppy towards Nicci and is quite infatuated, however as Nicci sternly informs him, for now he is useful but should things change, she will not think twice in ripping his skin off his bones.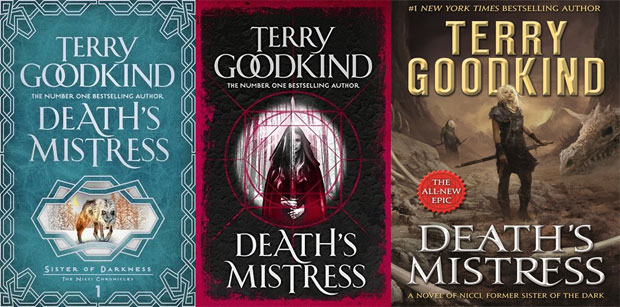 So while sailing towards the furthest reaches of the Old Kingdom, they encounter the underwater sea creatures known as the Selka who were created by the Wizards of long ago as weapons. Since then, they have evolved without the influence of the wizards and when the sailors on the boat that Nicci, Nathan and Bannon are sailing on steal these creatures wishpeals, they attack. Furthermore, legend dictates that these wishpearls can grant the wielder one wish.
Unfortunately their ship is left devastated from the attack of these sea creatures and although Nicci with some help from Nathan and Bannon manage to save their lives, they end up being shipwrecked in an unknown world and hence begins their adventure to Kol Adair and the mysterious scholars known as memmers. Also joining them is Thistle, an Elven-like girl whose life has been torn apart but finds a friend in Nicci. It's nice seeing a more human side to Nicci and given that, she is definitely the star of this book and it's great that Goodkind is revisiting this character that even with her beautiful looks is more than just a pretty face but a complex and powerful character.
Unfortunately for Nicci, her beautiful looks always attracts the wrong sort of attention. This is highlighted in a scene in the book where three wishpearl divers attempt to get the better of her which ends in each man having their testicles crushed. It once again highlights what kind of powerful woman Nicci, even with her flaws and nuances. Add some fun new villains like the Lifedrinker, The Adjudicator and Life's Mistress and both Nicci and Nathan have their work cut out for them.
In terms of writing, Goodkind once again creates likeable and immersive characters, even though there are a handful of cliches and some repetition in this storytelling. Nonetheless, this book only took me a handful of nights to finish as I pushed myself chapter after chapter in order to find out what happens. I loved coming back to the universe of Richard and Kahlan and more importantly, it was fun visiting two familiar characters as we were given a difference glimpse into their lives and history. Add in some unexpected twists and some cool new characters and Death's Mistress should be on all your radars if you're a Terry Goodkind fan.
Final Thoughts?
I really enjoyed Death's Mistress and Goodkind really fleshes out the characters of Nicci and Nathan brilliantly. Furthermore and because it is set in the Sword of Truth universe, it made you relate to the characters and the world even more and for one cannot wait to see how this series pans out. Another excellent read that comes highly recommended!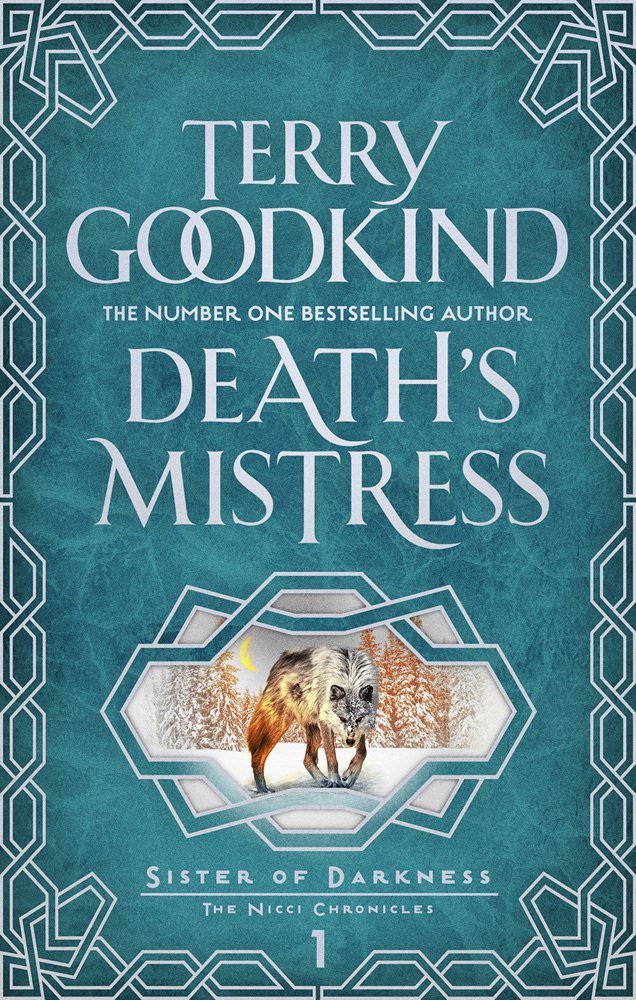 Book Details
ISBN:9781786691644
Category:Fantasy
Format:Paperback / softback
Publication Date:24-01-2017
Publisher:Head of Zeus
Country of origin:United Kingdom
Pages:512
Dimensions (mm):228x145mm