Books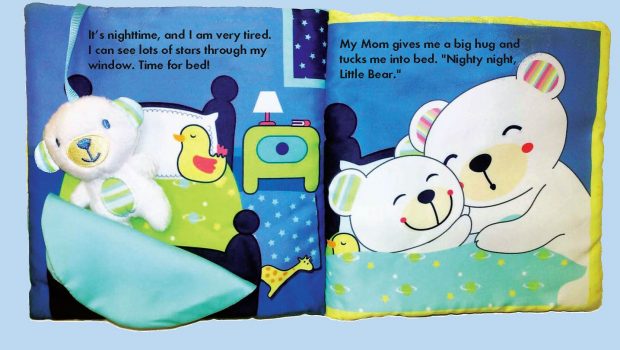 Published on September 2nd, 2017 | by Andrew Bistak
Nighty Night, Bear Book Review
Summary: Nighty Night, Bear is a beautiful cloth padded book that children will simply adore!
This amazing 'rag' padded cloth book is not like your traditional child's book because it's made from colourful cloth materials in order to give children a true interactive experience from sight to touch. So out of the packaging, you immediately know that you are in for a special treat from the high quality material used to create this engaging experience, including its clever carry handle that younger children will simply adore.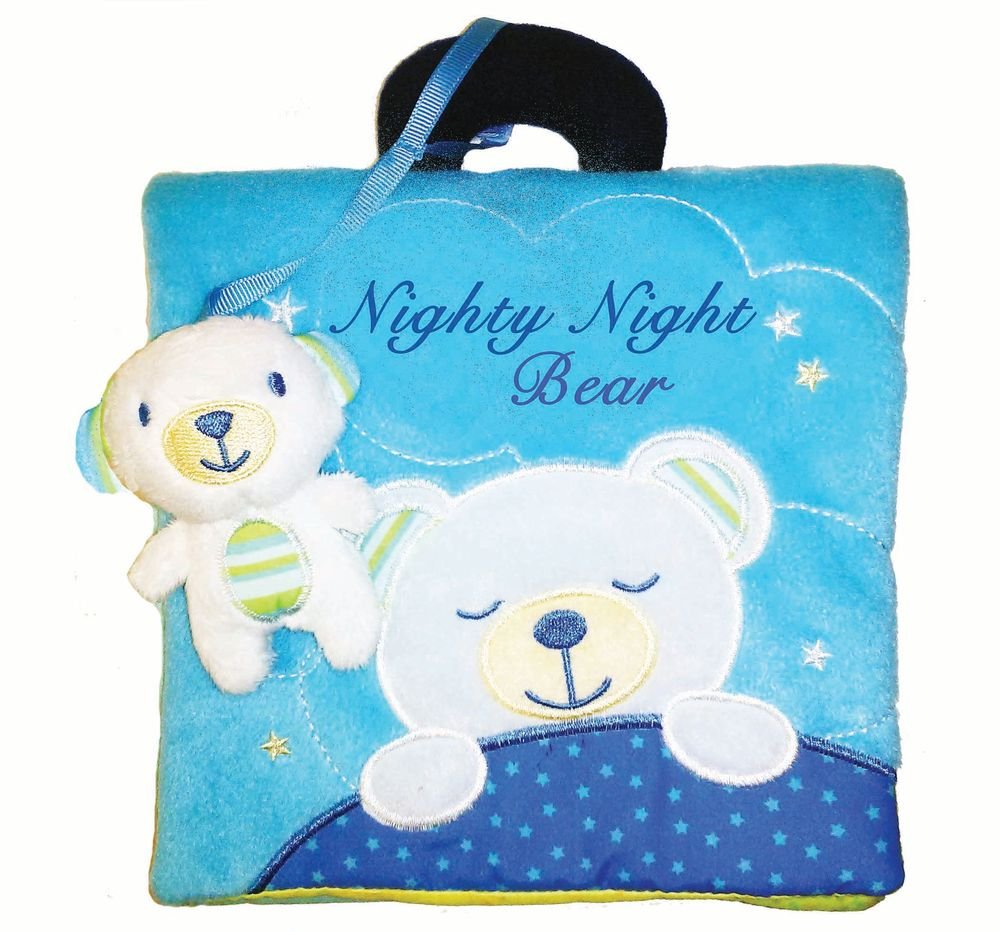 This padded cloth book not only allows children to feel the texture of the book but it adds an element of interactivity through doors that can be opened to baby bears being put into bed. It's also a book about some of the activities that may occur just before bed and helps create good sleeping practice. Furthermore, it's a very well written book and we enjoyed how the text has been stitched directly into the padded cloth book.
Another clever element about this book is that although the 'baby' bear can be moved around throughout this story, it does come with a ribbon so he or she cannot get lost. So as you go through this short yet sweet book, your children can place the baby bear into this interactive story which will definitely make this a favourite among younger children.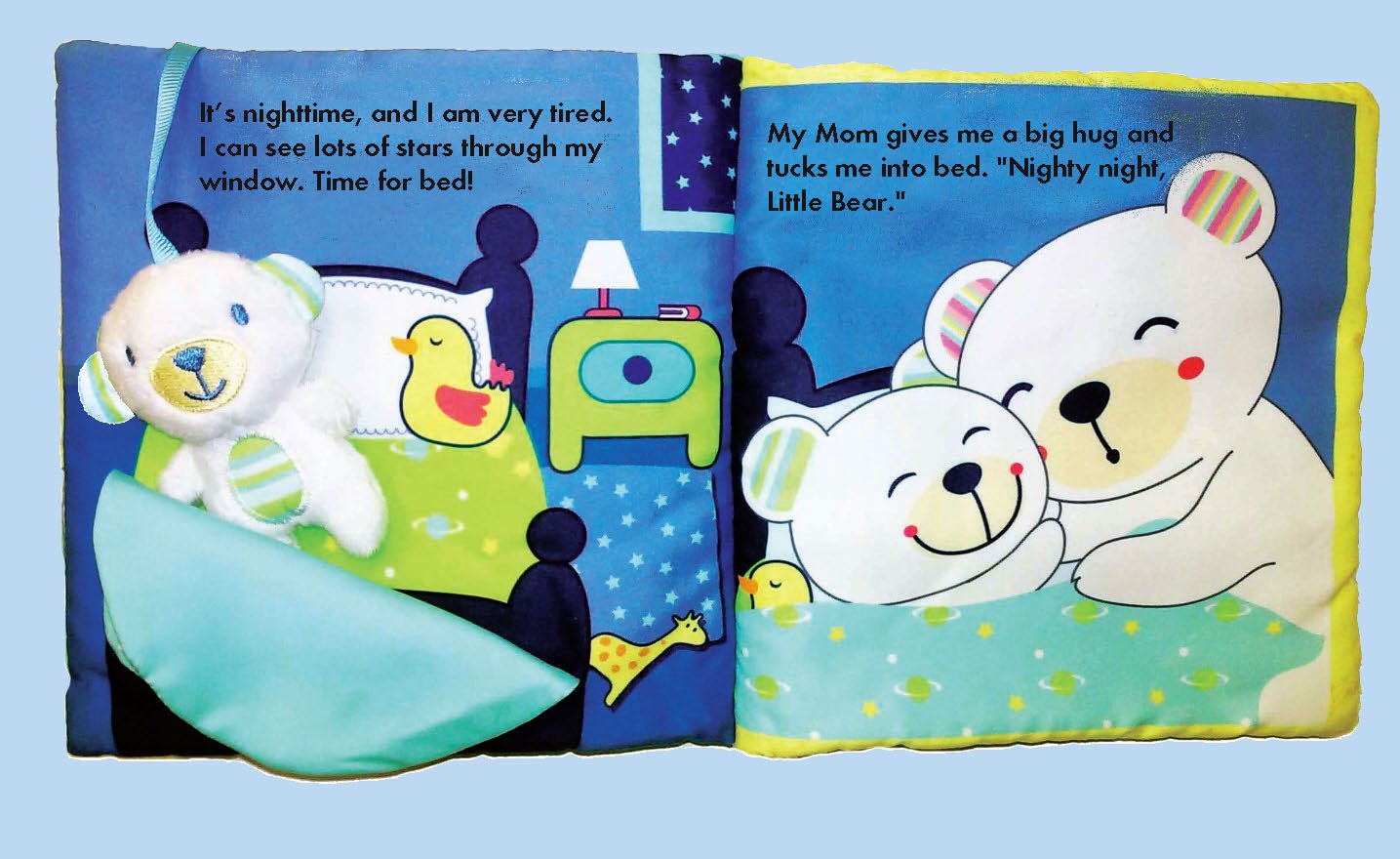 Final Thoughts?
Nighty Night, Bear is a beautifully written and interactive padded cloth book about a tiny bear who is about to sleep.
Recommended!